Welcoming 2012 – Solo ride to the Heart of the Philippines
Wasn't quite sure which would be a nice place to welcome the new year…I decided to set my sights on going to what they call the province that is in the heart of the Philippines – Marinduque.
Thanks to the inspiring story of crimson722, I knew this would be a nice place to explore for the 1st time, on a scooter.
Not sure how many days I would need to explore the island since I wanted to do a loop so I filed a long leave anyway.
Day 1, left home around 7 am… passed by the Old National Highway from the West Service Road … Muntinlupa – San Pedro – Calamba – Sto. Tomas then arrived at Lucena roughly 3 hours later. Got lost a little bit while in the Lucena town proper, but after doing some rounds, finally found my way to the Dalahican Port. Checked in my bike at the PPA, then the Coast Guard, then bought a ticket from Montenegro to have me and my bike board the barge. Spent 900+ for this one way trip. Pretty expensive if you ask me since I was only expecting it to be around 600+ for the fare.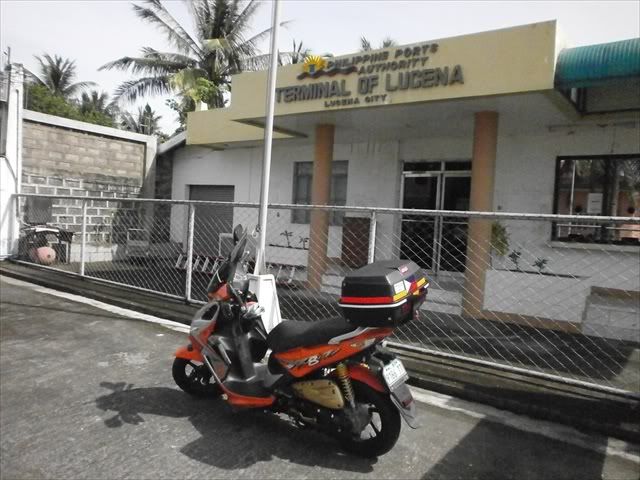 While waiting for the barge to leave Dalahican, these are the people who would dive under the sea to retrieve the coins the passengers threw at the ocean.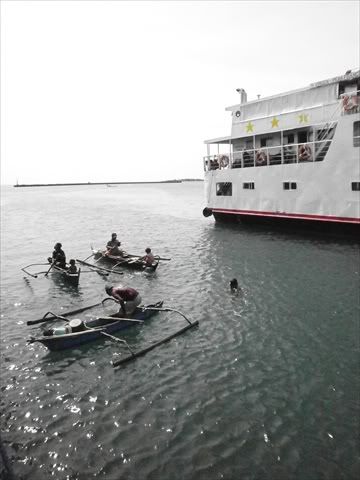 After 1 hour and 45 minutes, I finally had my first glimpse of the island-province of Marinduque. Arrived at Balanacan Port 30 minutes after.
Since Balanacan Port is located in the town of Mogpog, I still had to go out and ride some 20-30 minutes to get to Boac, the capital, where my accommodation is.

The Boac Hotel – not really a hotel, but more like a 2 or 3 star inn. 1000/night for the aircon room with cable TV and a not-so hot and cold shower.
______________________________________
Starving, I decided to check out the my hotel's cafe.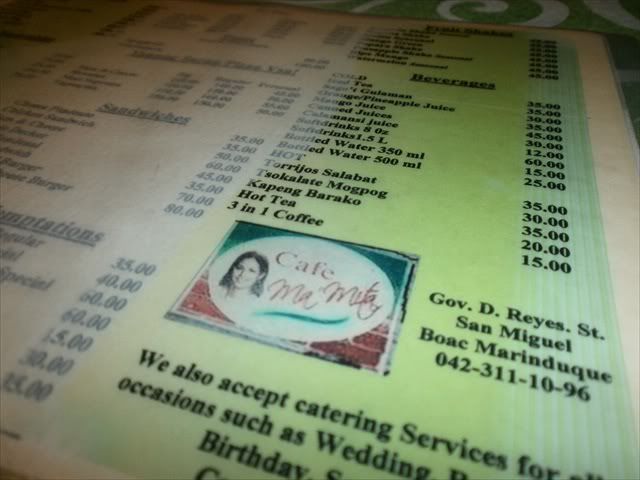 I asked for their restaurant's specialty, and ate said it was their bulalo.
So I ordered one, which apparently was good for 2-3 persons, rice, and mango shake.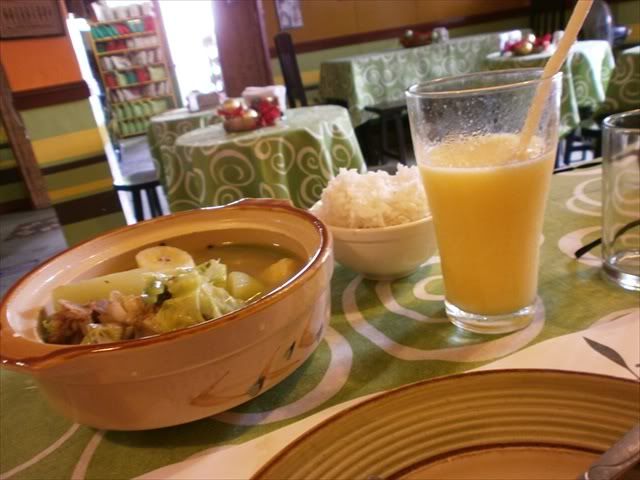 Since I arrived quite late, I decided it would be best to do a "city tour" first, instead of my planned Marinduque loop. Some sights from my photowalk.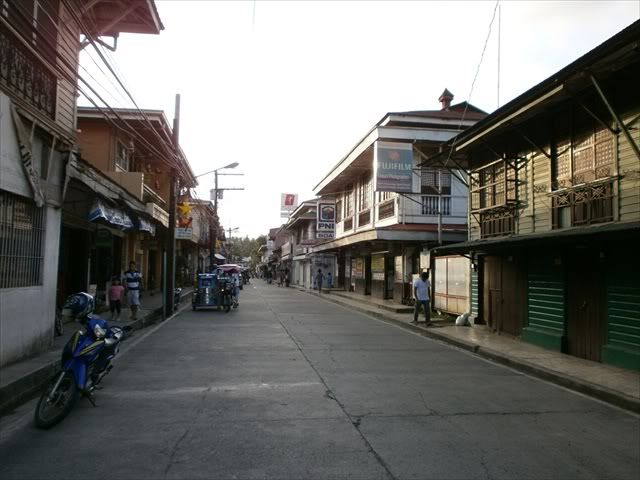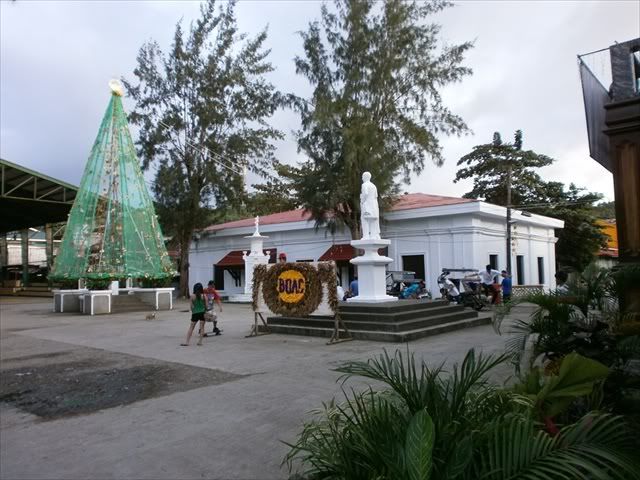 The Town Plaza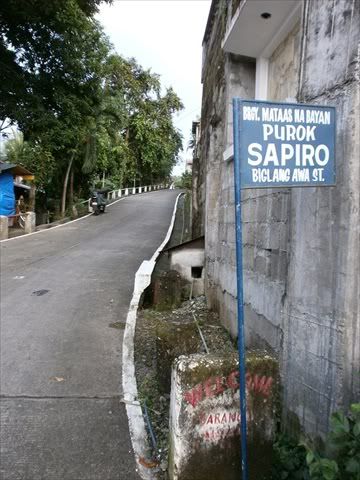 Barangay Mataas na Bayan – picture does not do justice to the steepness of this road.
______________________________________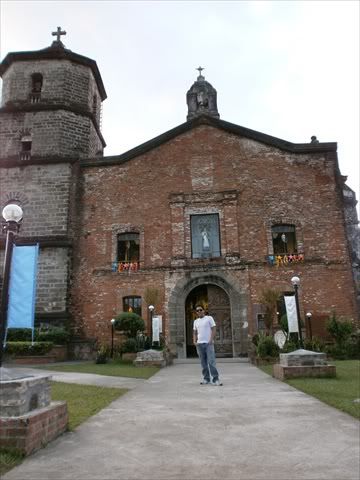 City tour – The Boac Cathedral
Old Bell of the Immaculate Concepcion Cathedral Parish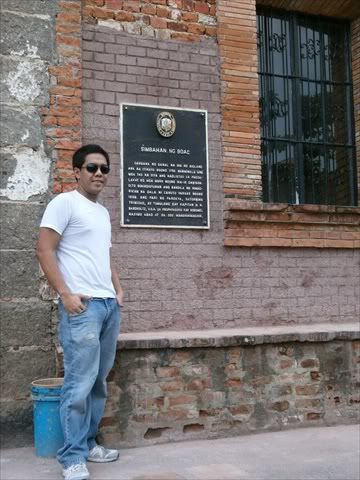 ______________________________________
The Marinduque Loop
Boac Municipal Building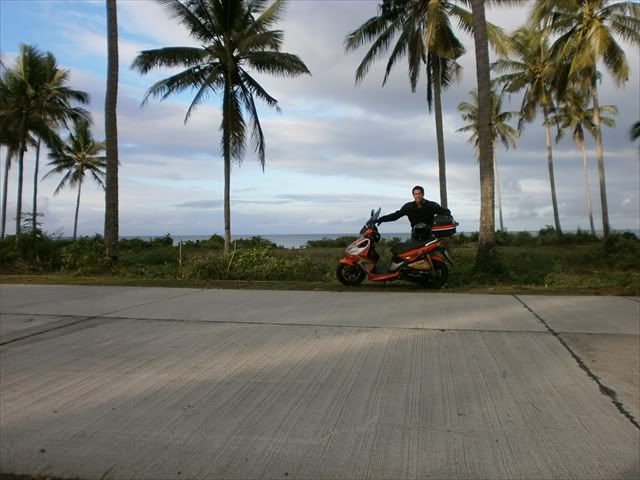 Roadside view near the beach. Gasan, Marinduque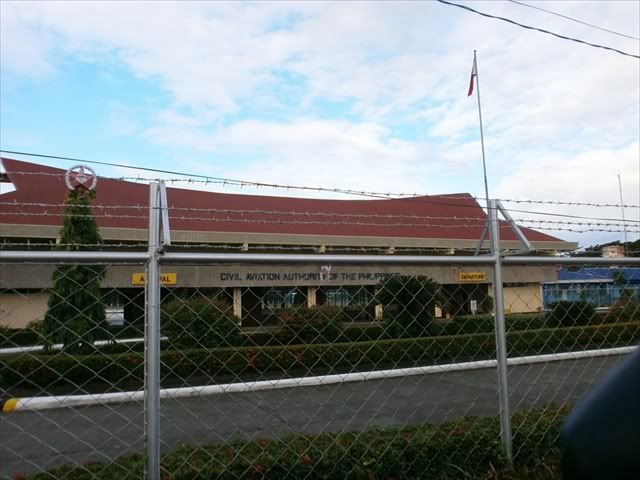 Marinduque's only airport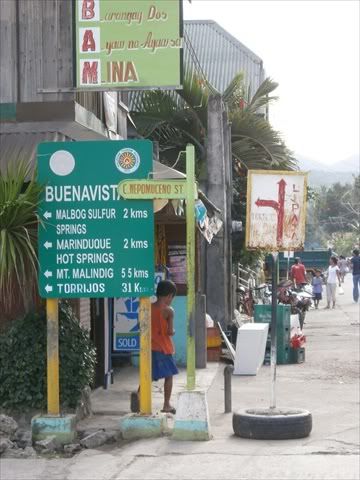 Still a long way to go
Malbog Sulfur springs – ahhh swimming!
________________________________________
To get there you have to negotiate the rocky surface and cross a river. It's not that deep but nakakahiya pag sumemplang. I'm still motivated to cross since it will be my first time to go to one. And the locals claim that their hot spring has a lot of health benefits.
The steam comes from the inactive volcano in this island. It's now dormant due to it's steam being released through the water.
The place is all mine.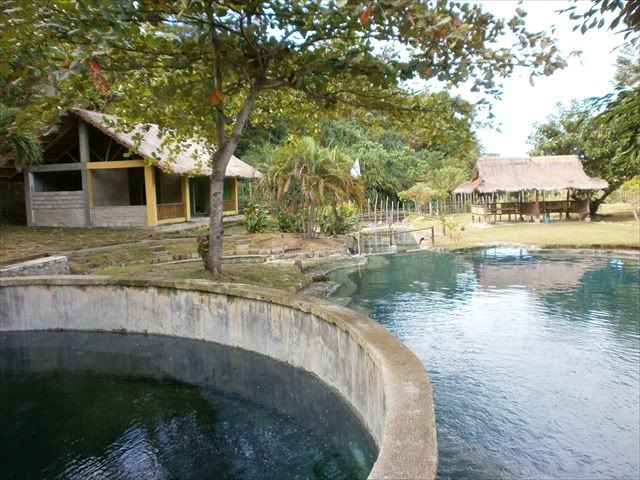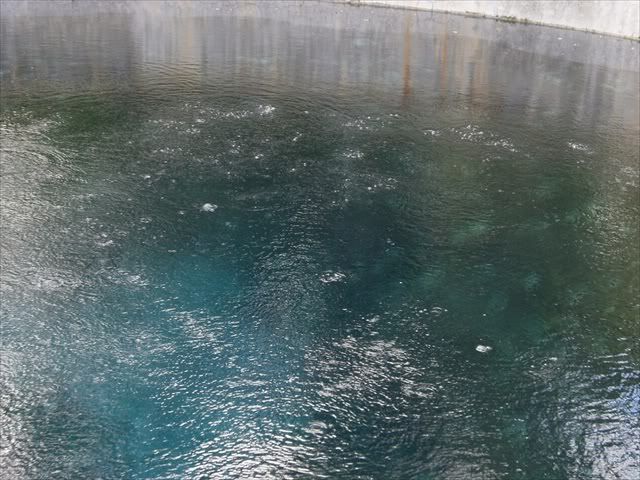 After the town of Buenavista, you would have to go through an hour of zigzags in order to get to Torrijos. And then Sta. Cruz which is home to the Buyabog Port.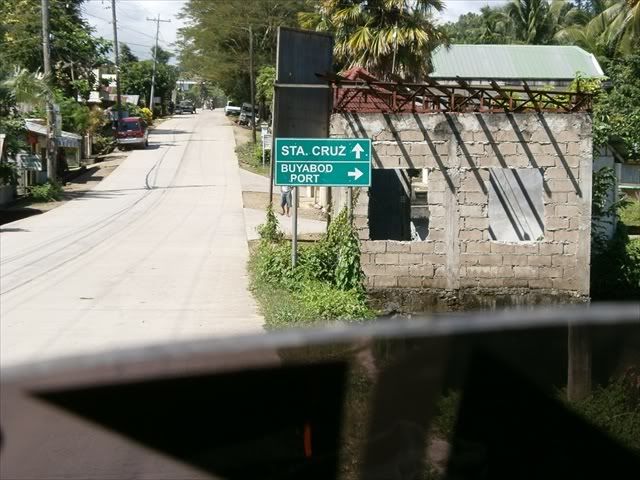 Then it is the Sta. Cruz church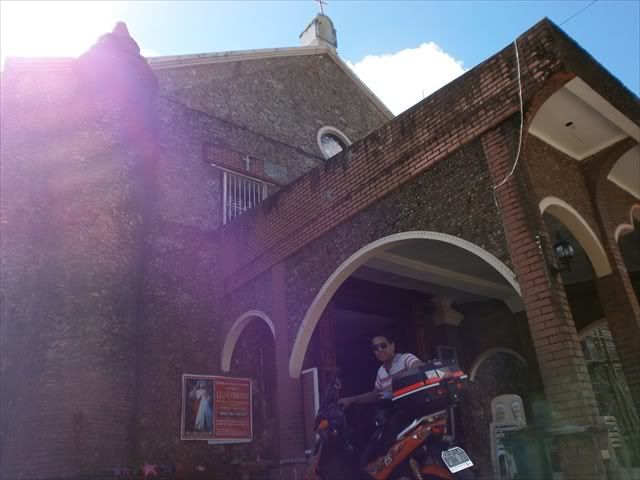 After praying for all the blessing I've received for 2011, off I went to Mogpog, but not before having my quick lunch of special mami.
__________________________________________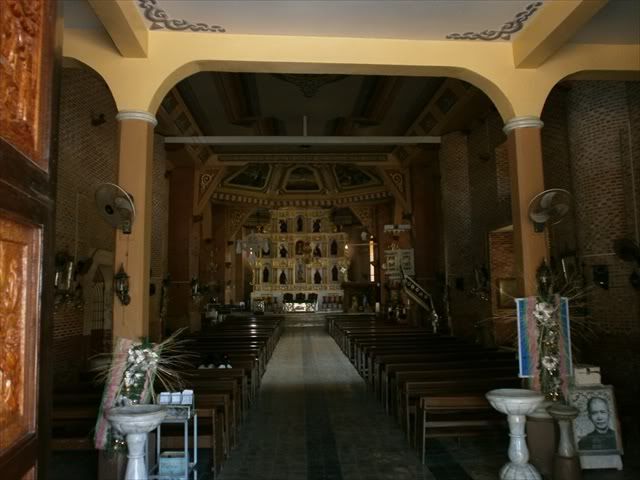 The view of the inside of the Sta. Cruz church – reminds me of Baclayon church in Bohol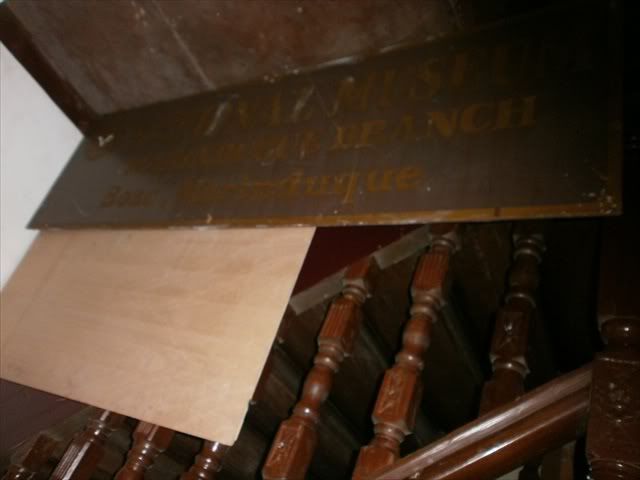 National Museum – Marinduque Branch in Boac, Marinduque
Some views from the Museum…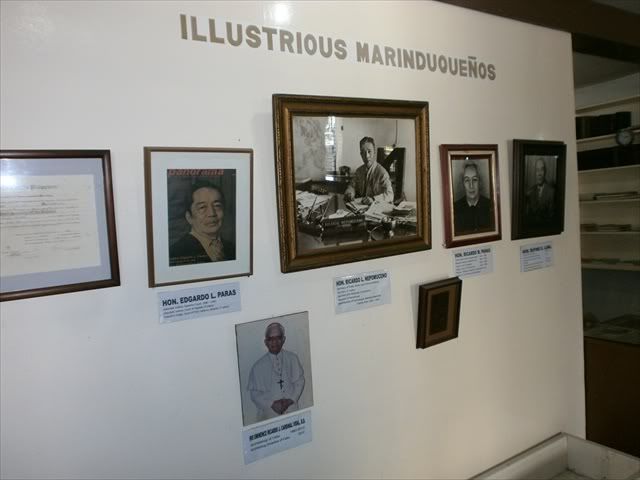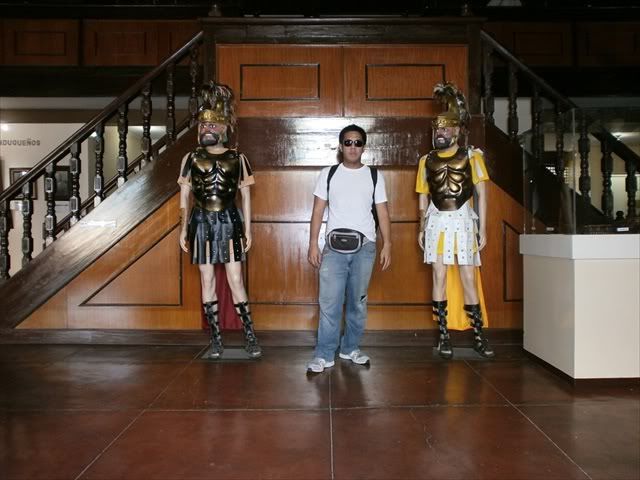 Marinduque – home of the Moriones festival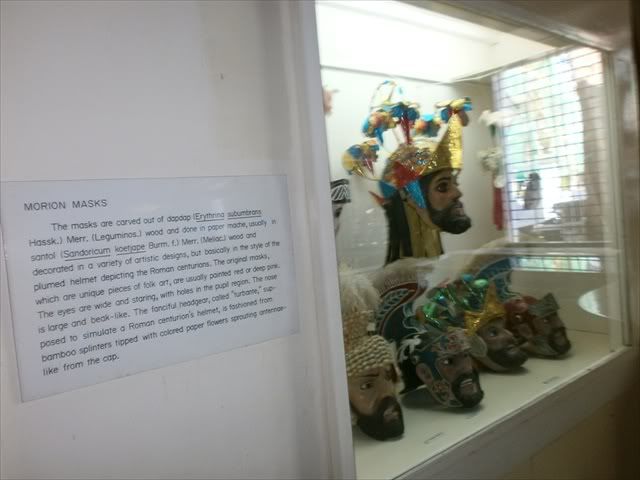 ___________________________________________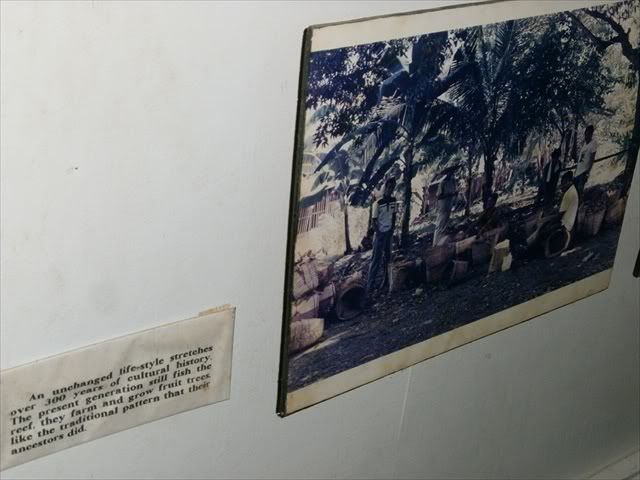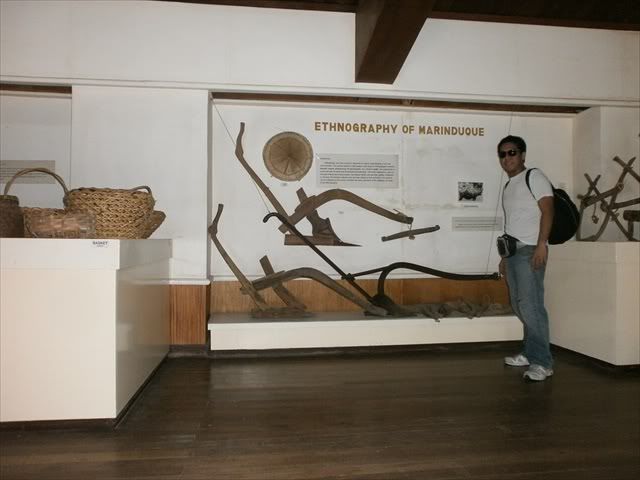 While waiting for my schedule, and after checking out from my hotel, I decided to catch a quick snack and buy some 'baon' to eat while inside the barge. It's a local joint called Goodchow.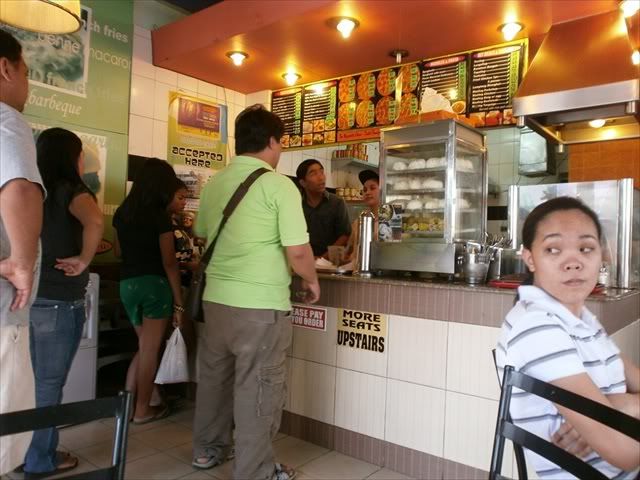 Since the barge basically leaves every 2 hours, I was in no rush to head back to the Balanacan port, and had the 6:30 pm schedule in mind.
Roadside shot at Mogpog, Marinduque – camera is tilted since it is an uphill climb.
____________________________________________
Goodbye Marinduque…some final shots…
Huge Mama Mary statue for the backdrop
That's my barge waiting, Star Horse Ro-ro. Thanks for giving me a 20 percent discount and for the good service.
This one is also fast, reached Lucena, Quezon in 2 hrs and 30 mins as well.
I guess that's it for now, I hope to have shown at least a little bit of the beauty of the province of Marinduque in this entry. Maganda talaga sa 'Pinas.
______________________________________________
– Erik Gatmaitan is the author of https://www.pinoyrider.com – Journeying the Philippines SOLO on a motorbike.
Follow his adventures here or through his Facebook page at http://www.facebook.com/PinoyRider