Please welcome my new Kawasaki Rouser streetbike.
Modified (in progress) for touring works.
I'm currently planning for a multi-province tour in the Visayas.
This bike will fit my needs.
Modifications done 1 day after getting the bike from RKP:
– custom-made Rouser bracket from (Dare Devil Racing)
– 35 liter Kappa top box (Mybike)
– Belly pan (J2Cab)
– Removed some of the stock stickers
– LS2 decals
– Large Tank Bag
Planned modifications include:
– Givi bracket and Givi Side bags
– Corsa Tire Set
– GPS mount
– Android GPS with power source
– Hazard Switch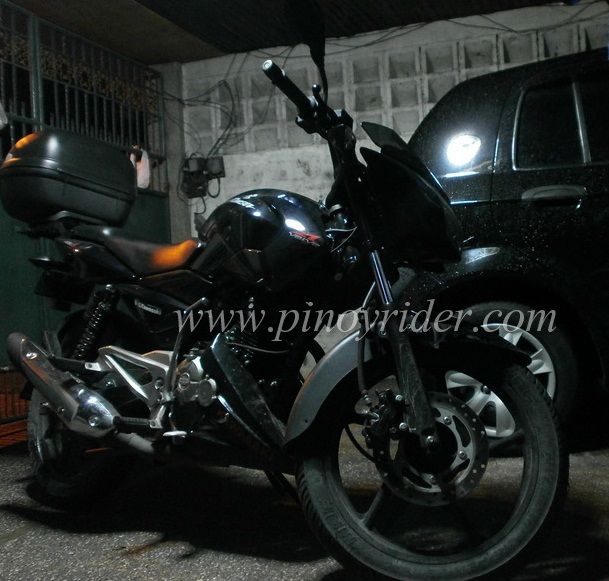 Live Free…
– Erik Gatmaitan is the author of https://www.pinoyrider.com – Journeying the Philippines SOLO on a motorbike.
Follow his adventures on his website or through his Facebook page at http://www.facebook.com/PinoyRider