Hi Everyone,
If you still can, please grab a copy of The People's Journal's 11/15/2012 issue.
They made a feature on one of my roadtrips, write-up included on the half-page spread.
Check it out! 🙂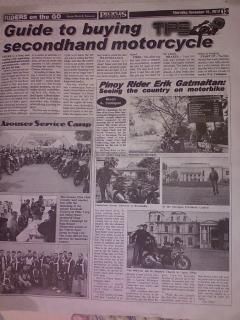 Live Free…
– Erik Gatmaitan is the author of https://www.pinoyrider.com – Journeying the Philippines SOLO on a motorbike.
Follow his adventures on his website or through his Facebook page at http://www.facebook.com/PinoyRider