About to enter Aritao, one of my dream roads. Stories from my rider friends have only made me more eager to go up. Seemingly endless twisties, coupled with the fact that you're going up to 5000 ft., really made me all the more excited.
One last stopover in Petron Aritao. Was supposed to be here a few months ago, but unfortunately my scooter broke down so I ended up with a DNF.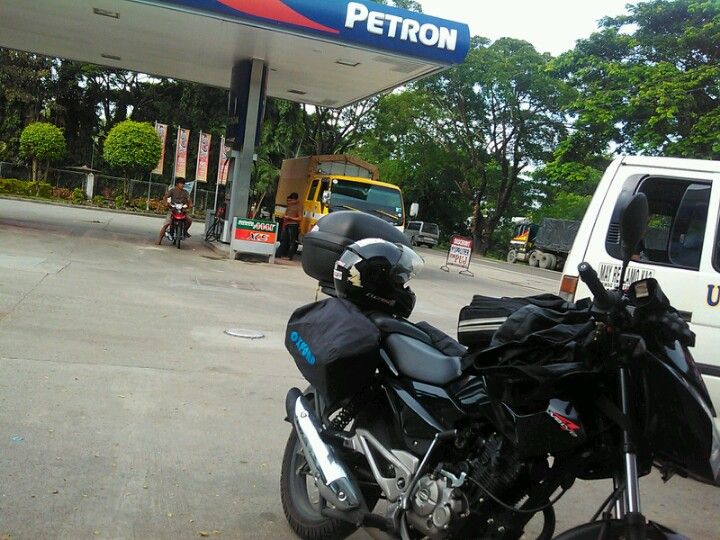 Sharing some pictures from my Aritao-Baguio road experience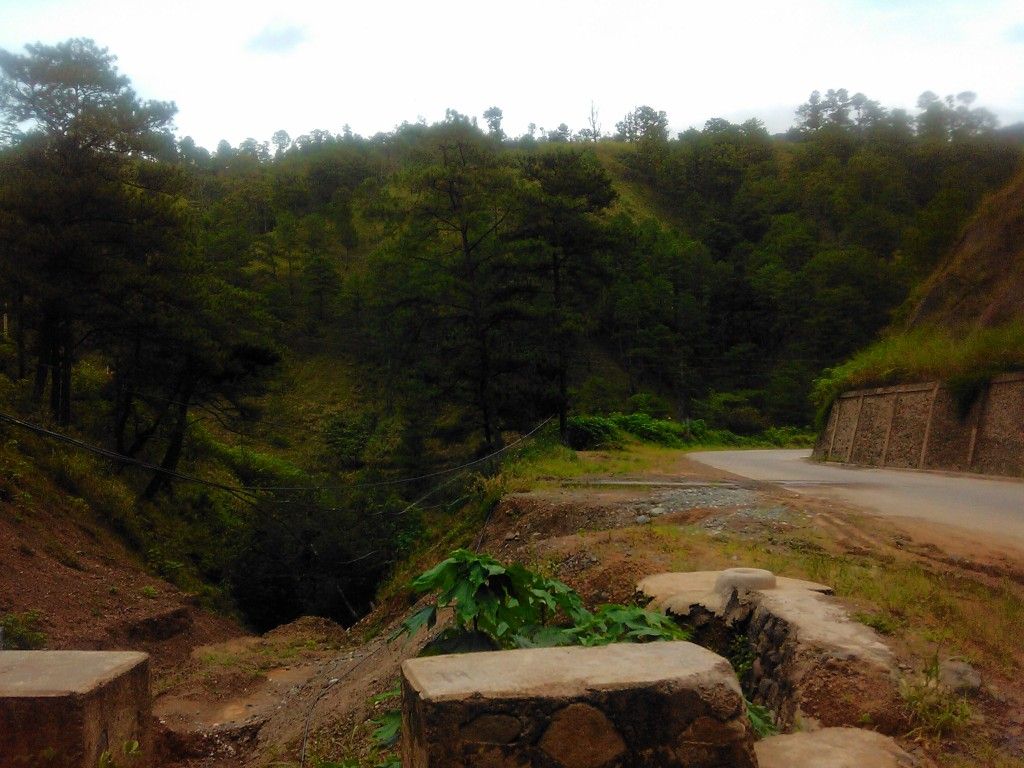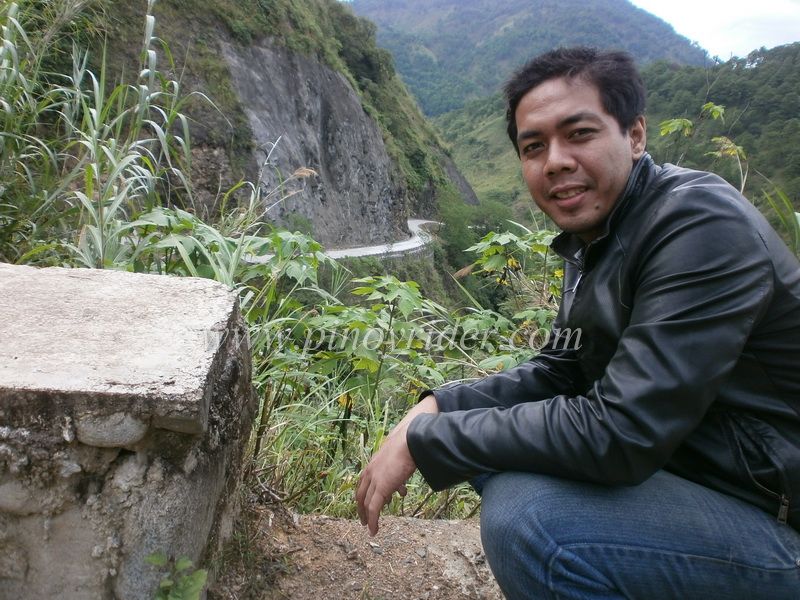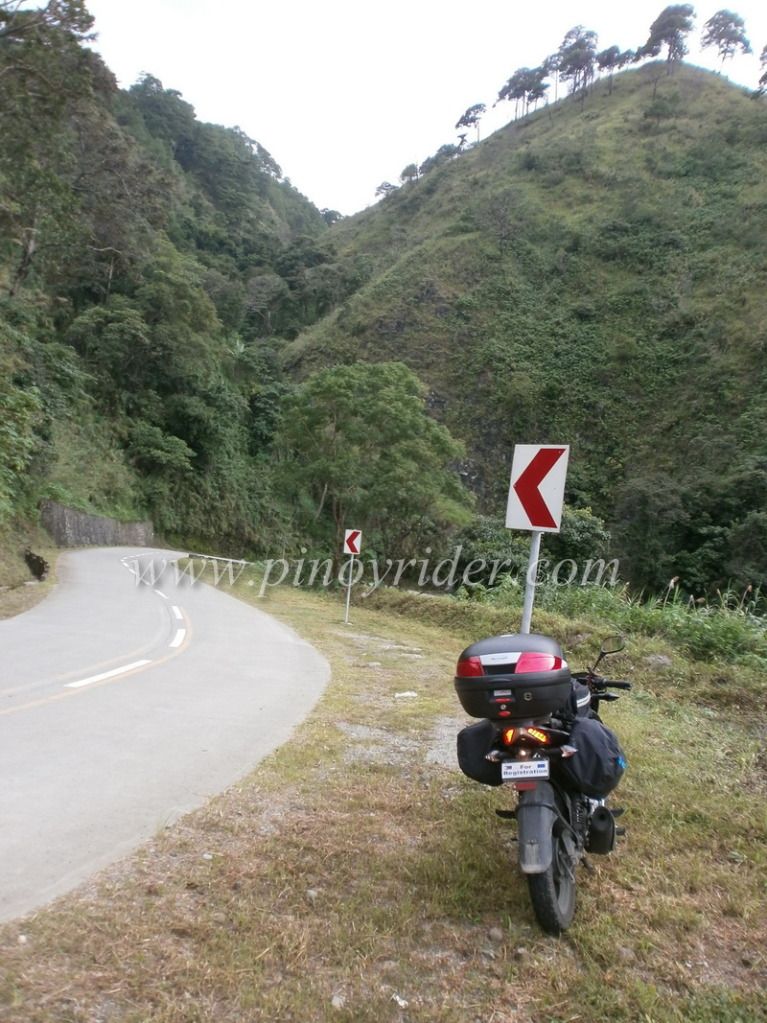 I filmed my ride for a couple of kilometers.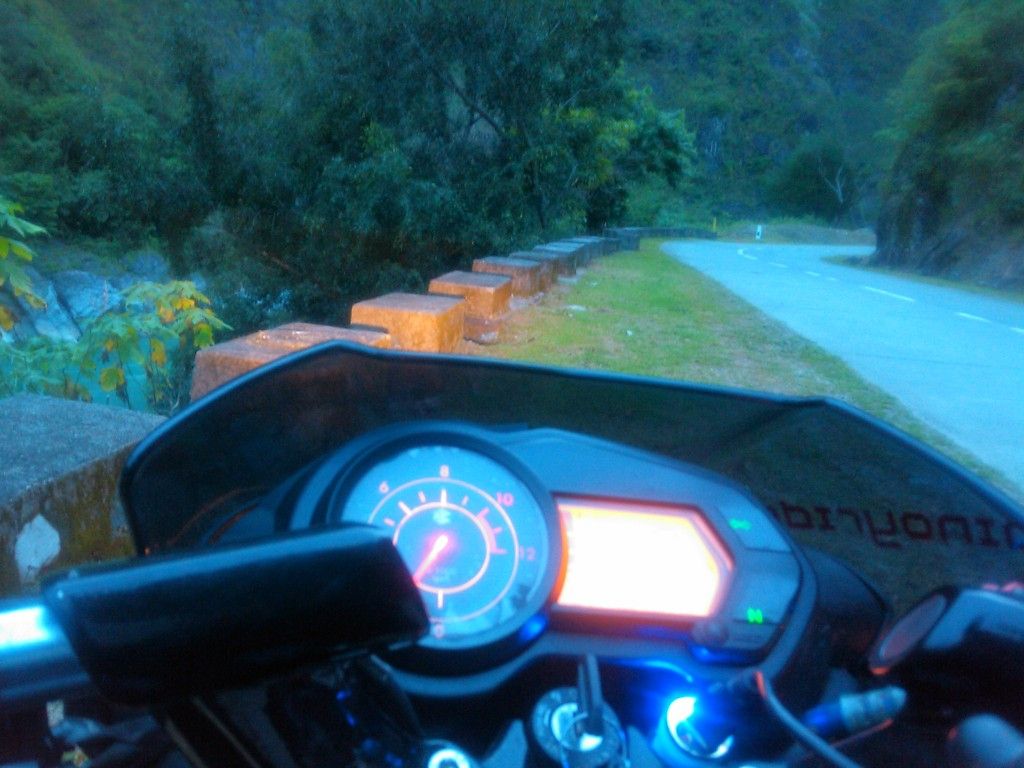 Gumagabi na.
Here's a video of how beautiful (or creepy, the feeling of being alone) the sights are.
Apart from the view of the Ambuklao Dam, there were also a lot of Pine trees around.
I reached Baguio City around 7 pm already (Almost 4 hours) and I was literally freezing cold as I was only wearing a running singlet under my leather jacket.
Was looking for a nice place to stay but unfortunately I ended up in Naguilian Traveler's Inn. Definitely not recommended. My room had a broken glass window near the balcony so I had their pet cat enter my room and wake me up while I was resting. Furthermore, they don't have any sockets for charging your cellphone. What the heck?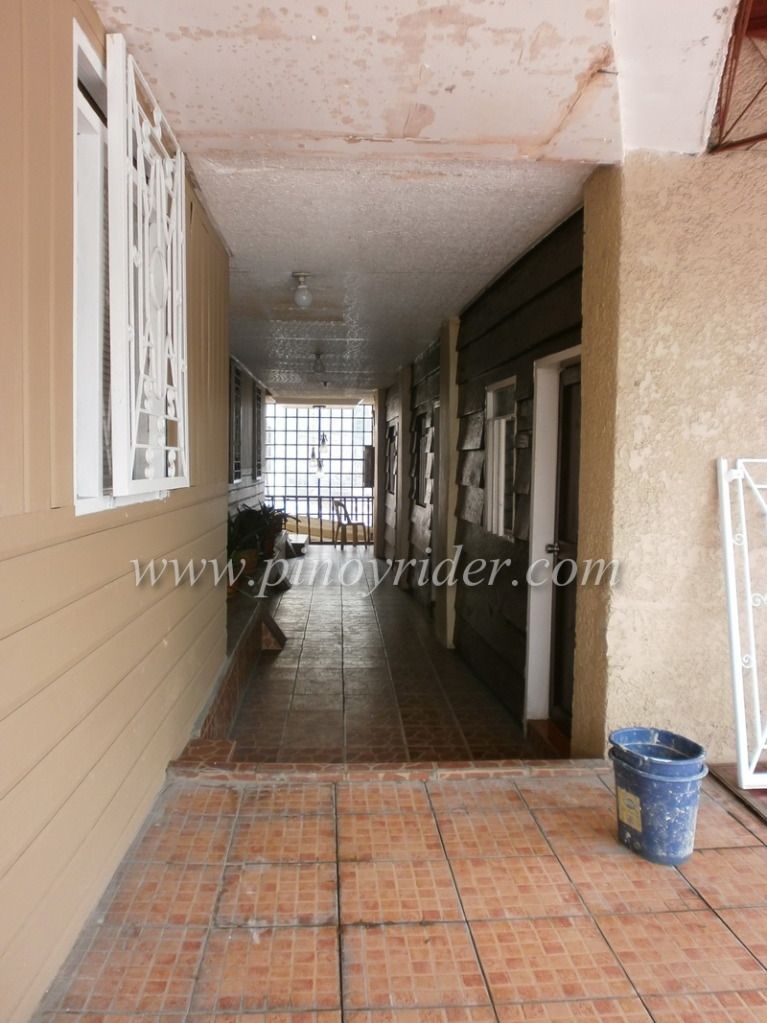 The "Hallway" of Naguilian Traveler's Inn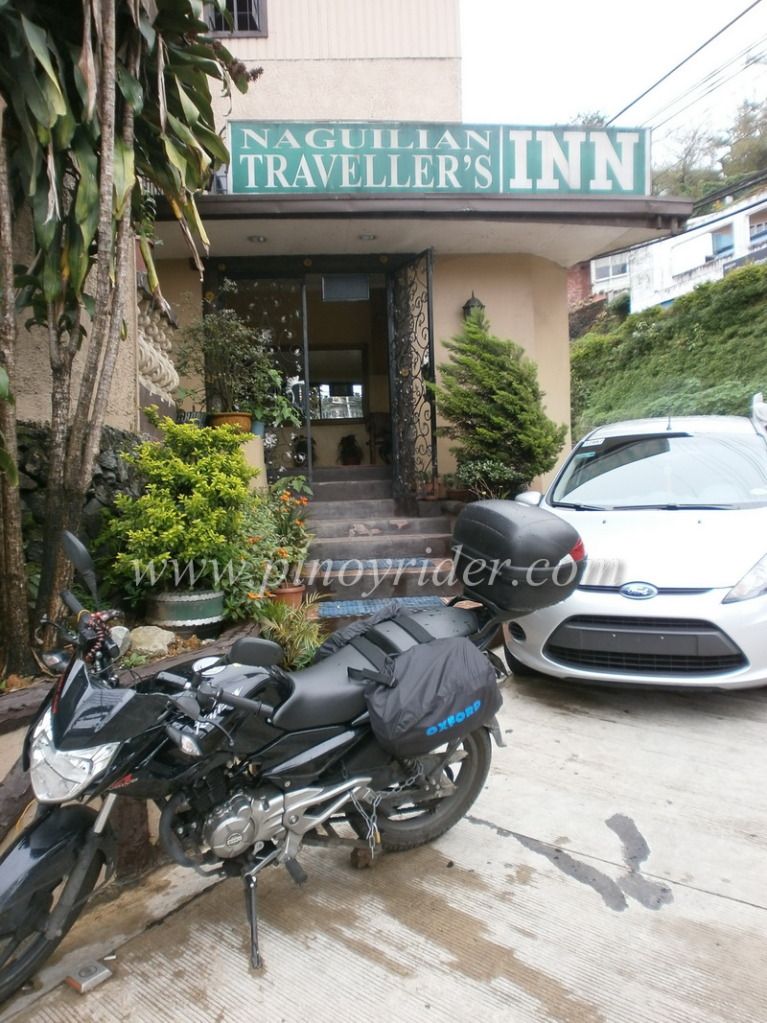 Please avoid this place. Not worth it.
Day 6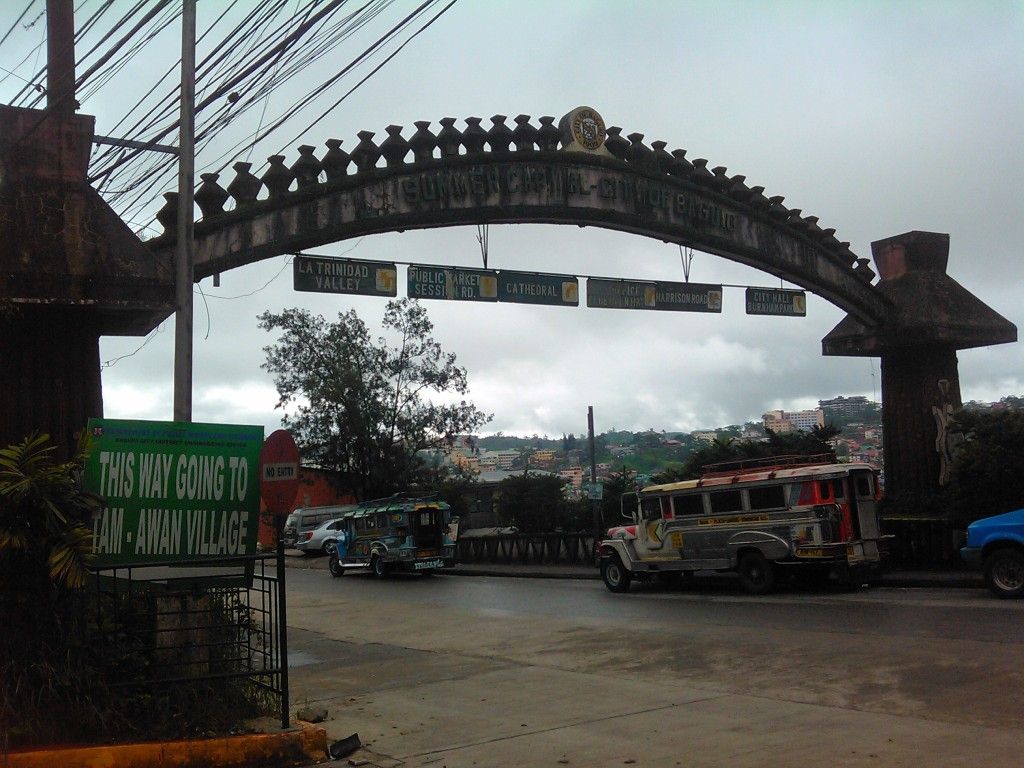 Start of my Baguio City Tour. Not feeling too excited today though, homesick perhaps? It's been almost a week already. My babe is visiting me today after her shift from Manila. Something to look forward to.
I just walked around the city today and took some pictures, not much riding today. I need to rest my body and my bike…just explored the city basically.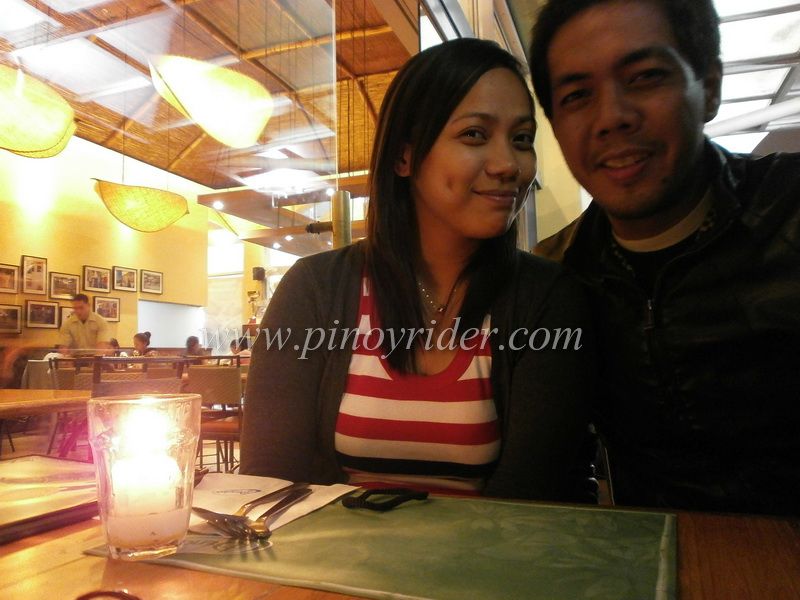 Yay, just in time for dinner.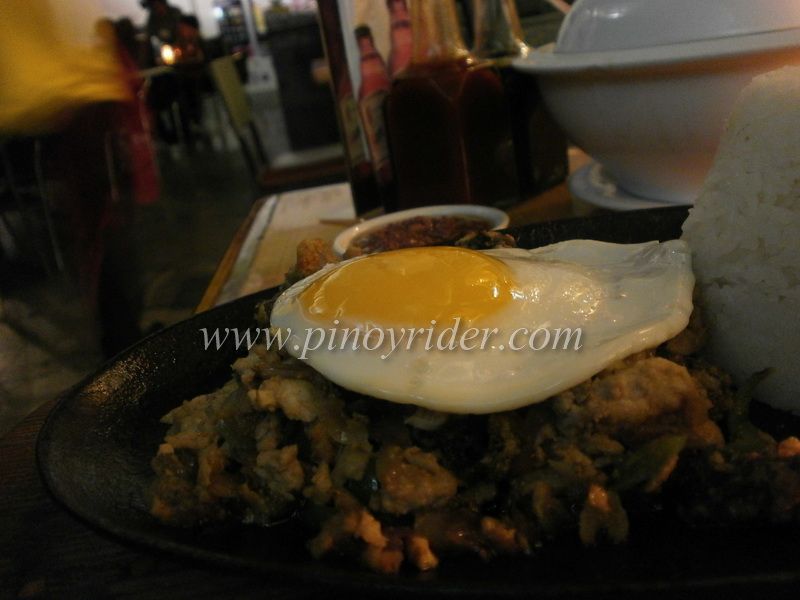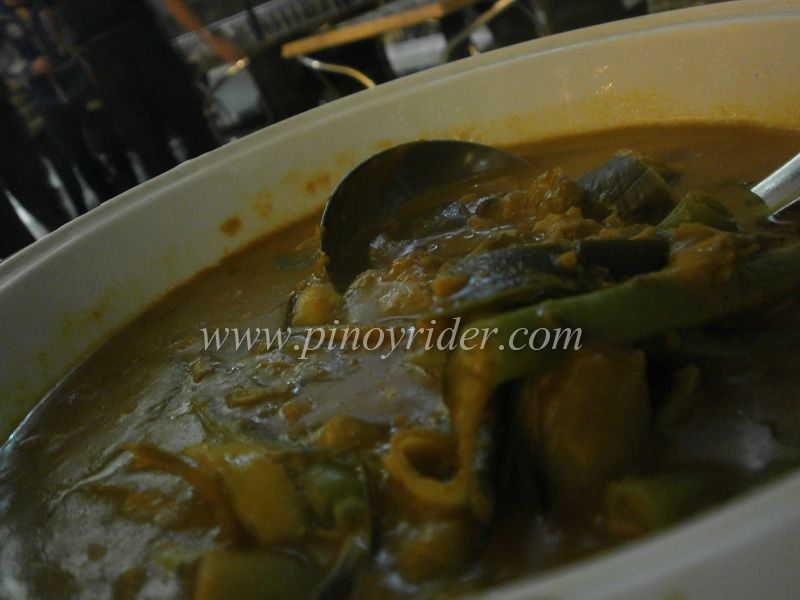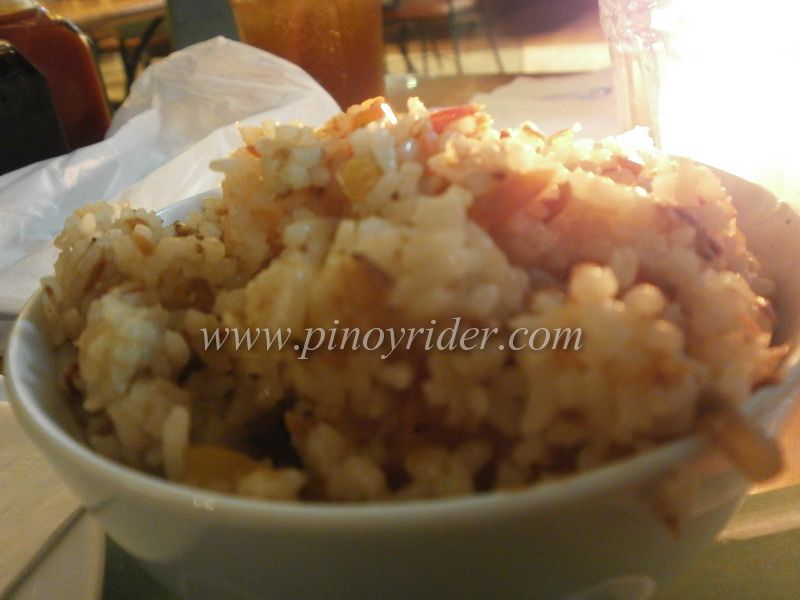 Our dinner at 5000 ft.
Day 7
We spent the night at an accommodation near Mines View Park in Gibraltar – Miles Home (074-4242014). The owner was very accommodating and I found out he was also a fellow traveler. He was amazed and surprised at the same time when I told him that I was doing a Northern Loop. solo and I was on my 7th day traveling.
Since we're situated only 200 meters from Mines View Park, we decided to spend the morning there.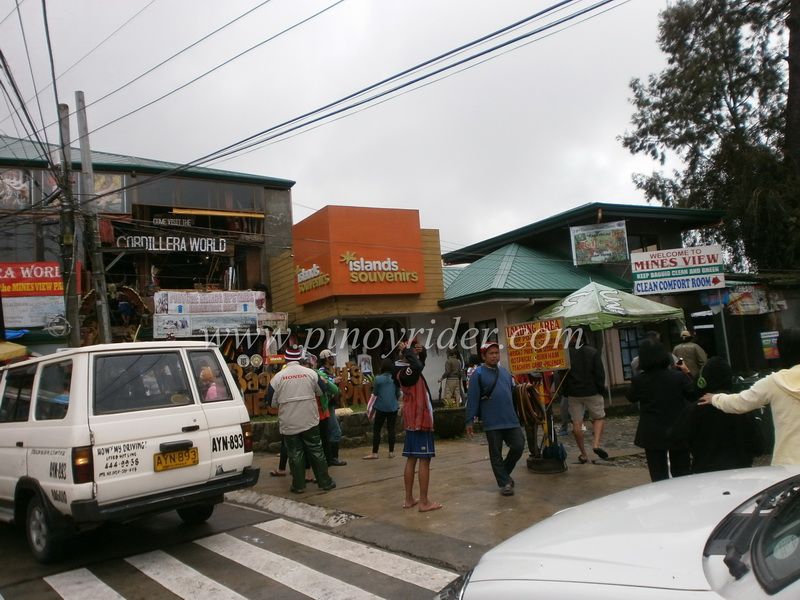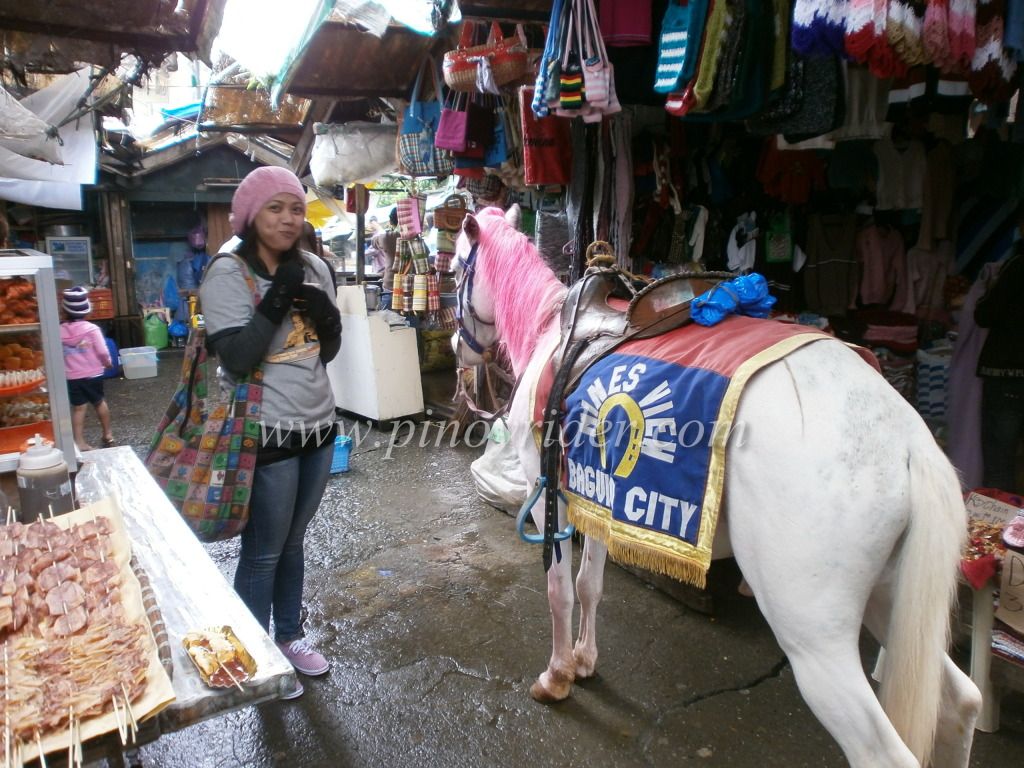 Ipapasok palang nila yung horse nila para pagkakitaan.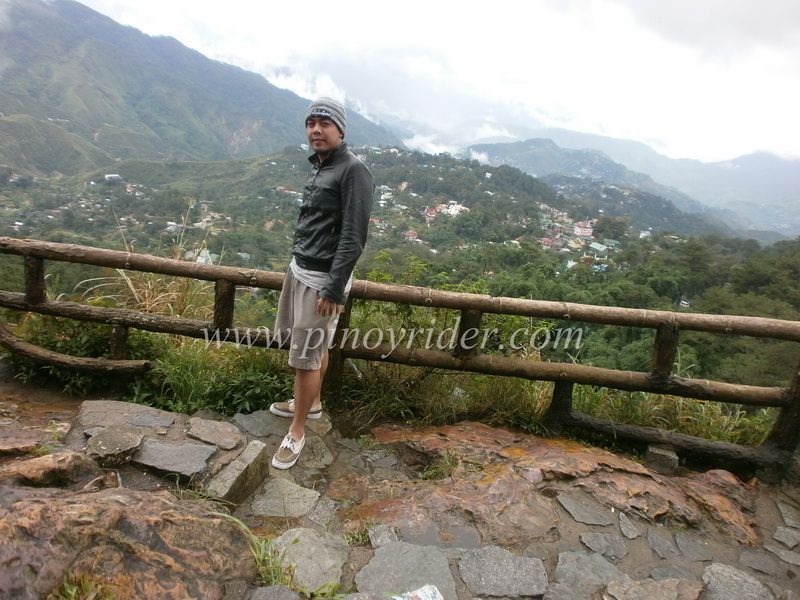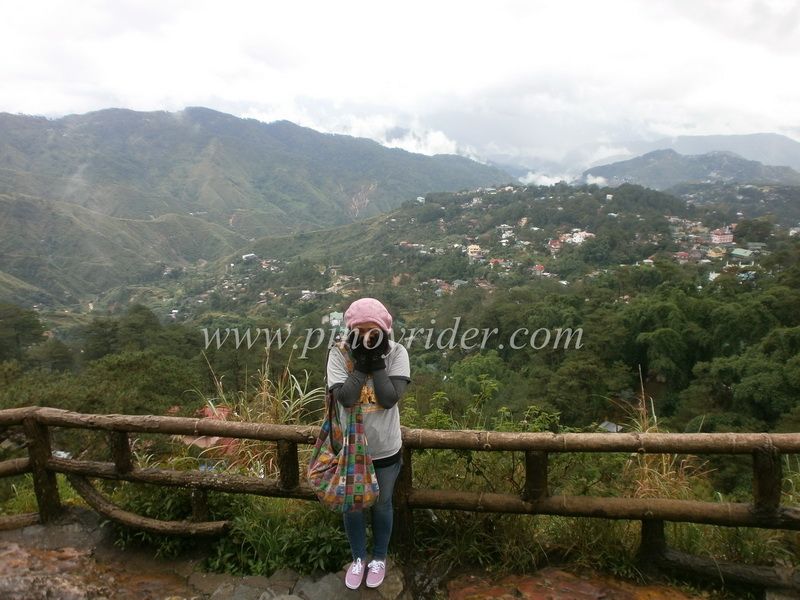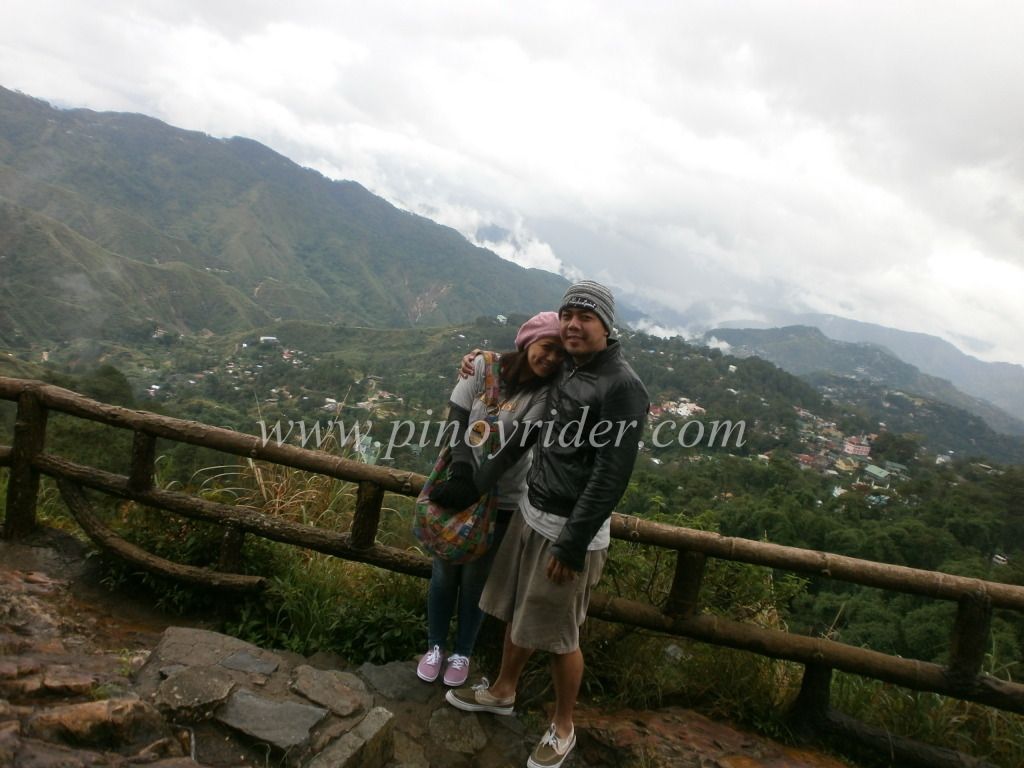 Mines View
For lunch, we decided to go to Km.26 Saddle Point at the Halsema Hi-way. Bad idea, sobrang lakas ng hangin at ulan and madaming road repairs sa Halsema that time. Not a very comfortable ride to say the lease, but that's part of the experience.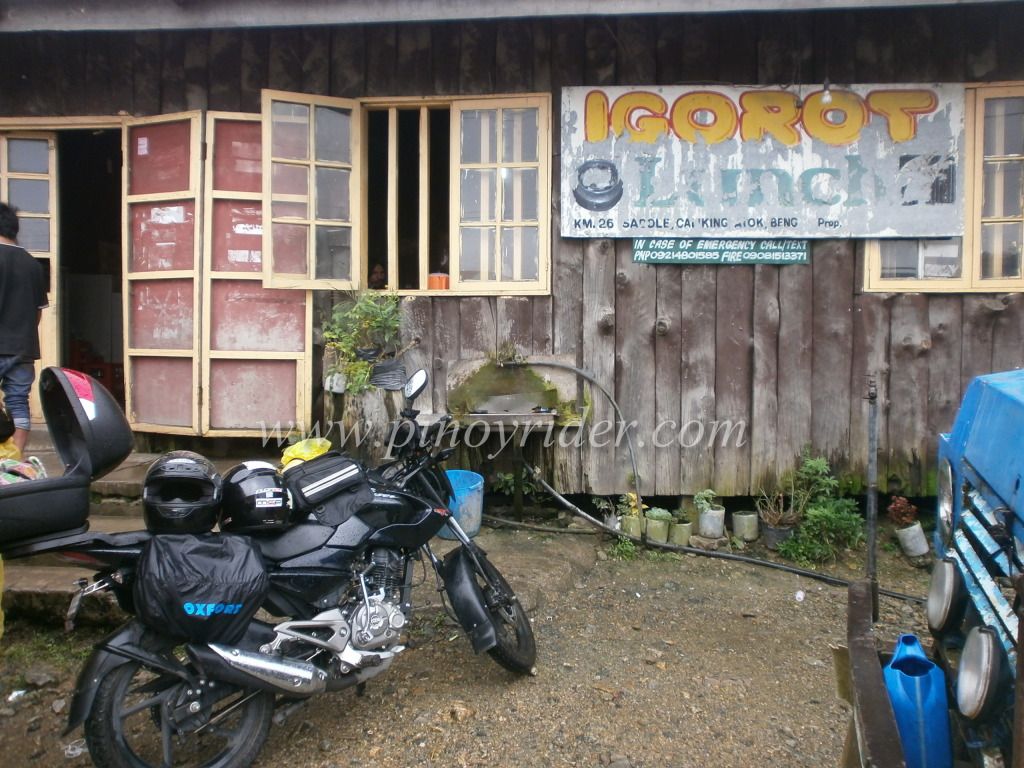 "Igorot Lunch" located in Atok, Benguet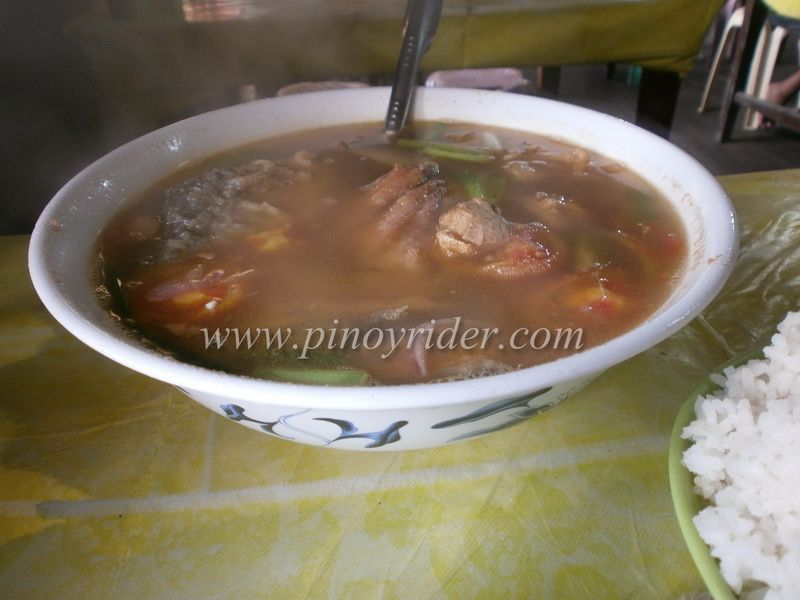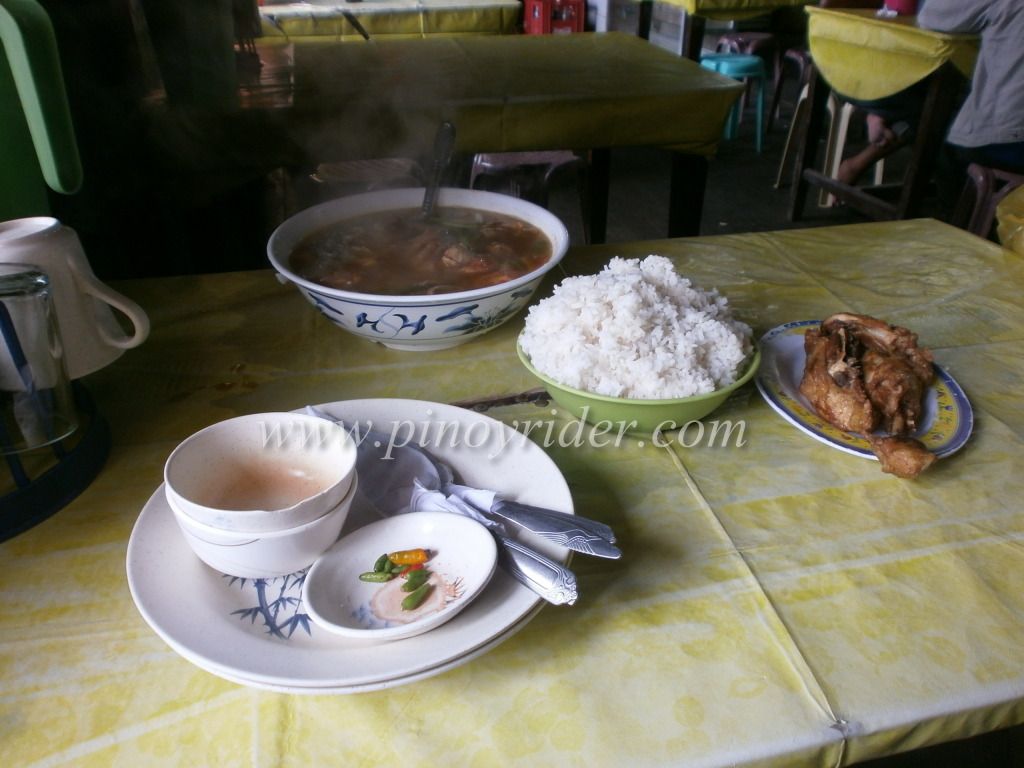 Our lunch. Sinigang na Piniritong Boneless Bangus, Fried Chicken, and gabundok na kanin. Ang dami pala nito. Di namin naubos.
Day 8
After a short city tour, I left Baguio at 5 pm kahit na malakas pa rin ang hangin at ulan. The previous day I bought 2 compact rain gears at Ace Hardware for 39 pesos each but I knew it wasn't enough so I just bought another set yung totoong rain gear na may pants and raincoat. I also bought a couple of new shirts in SM since wala na ako pamalit.
Ganito ako kabasa.
This was my zero visibility ride along Marcos Hi-way. Delikado. Wish I had fog lights.
Believe it or not, I reached my home at 7 am the next day (14 hour Baguio-Manila trip) as I had to sleep in several gas stations – Shell Tarlac, Petron Bamban, and Caltex Marilao. Naghahanap ako ng Total para matulugan pero wala akong nakita.
Definitely a tiring trip but it was all worth it. I'd do it again.
Live Free…
Live Free…
– Erik Gatmaitan is the author of https://www.pinoyrider.com – Journeying the Philippines SOLO on a motorbike.
Follow his adventures on his website or through his Facebook page at http://www.facebook.com/PinoyRider