1900+ kms, 14 provinces, while traveling alone for 9 days.
It would have been very easy to do this by backpacking, but I figured, why not take it a notch higher?
Easily one of my favorite trips so far in my riding career.
Truly one of the more breathtaking trips you could ever take would be the Northern Luzon Loop. From fields to mountains, to beaches, to breathtaking sceneries from 7000 ft., the experience it will give you would definitely be one you'll never forget. I had the time of my life in this trip. 9 days away from everything, and everyone. Just me and my bike.
I actually went here with no real purpose in mind as I consider myself simply as a person with an ardor for riding.
Join me in discovering the beautiful spots our very own Northern Luzon has to offer through this blog.
Day 1
Our of pure excitement, I was not able to sleep (I woke up 8 am the previous day), but I took it upon myself to go on with the trip, no matter what since it was delayed a couple of times already.
Since I had my full-tank of gas last night (13++ liters) and with all my bags packed and ready as far as 2 weeks ago (there was a recent typhoon), and with everyone else still sleeping, I left the house at 4 am, August 20th, 2012.
I took the South Super Hi-Way – Nagtahan – C3 – Monumento route to get out of Manila in a hurry since I wanted to end up in Laoag City before the day ends.
Breezed through the province of Bulacan and after some 80+ kms, I had my first stop somewhere between San Fernando and Angeles in Pampanga.
It wasn't smooth sailing though as due to the heavy rains the past few days, some roads were flooded.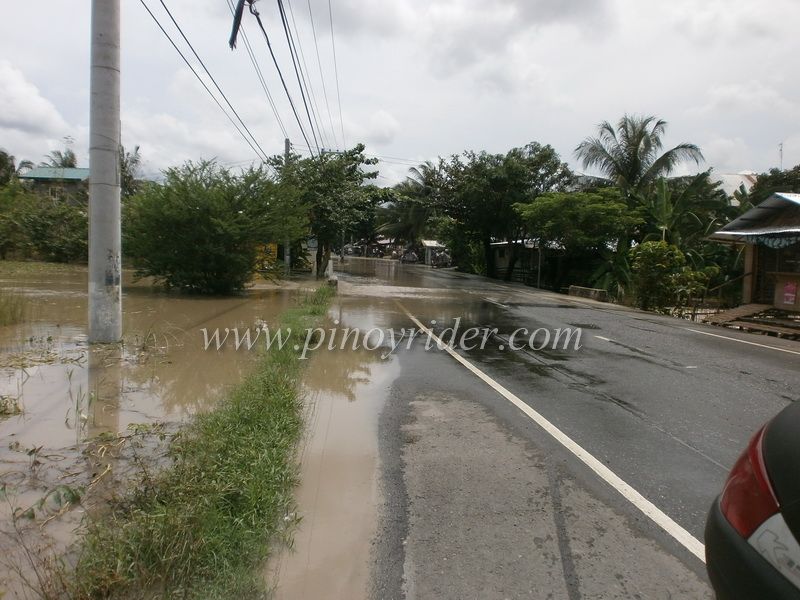 Here's a video of me about to enter San Fernando
Had my breakfast at Luisita, Tarlac.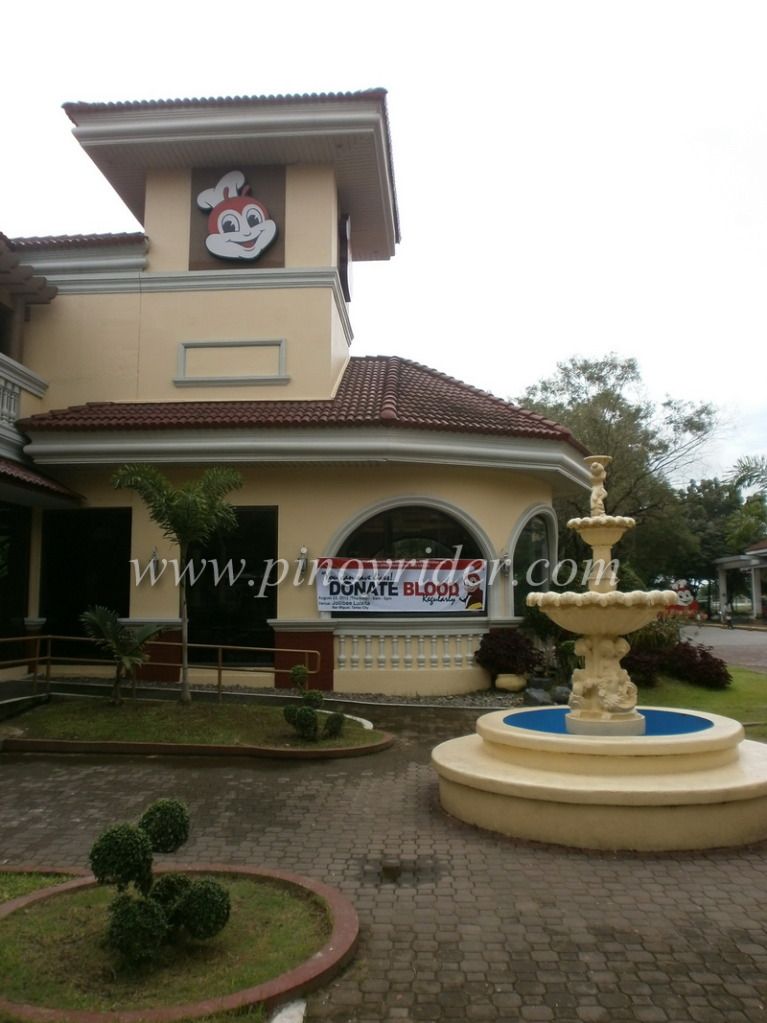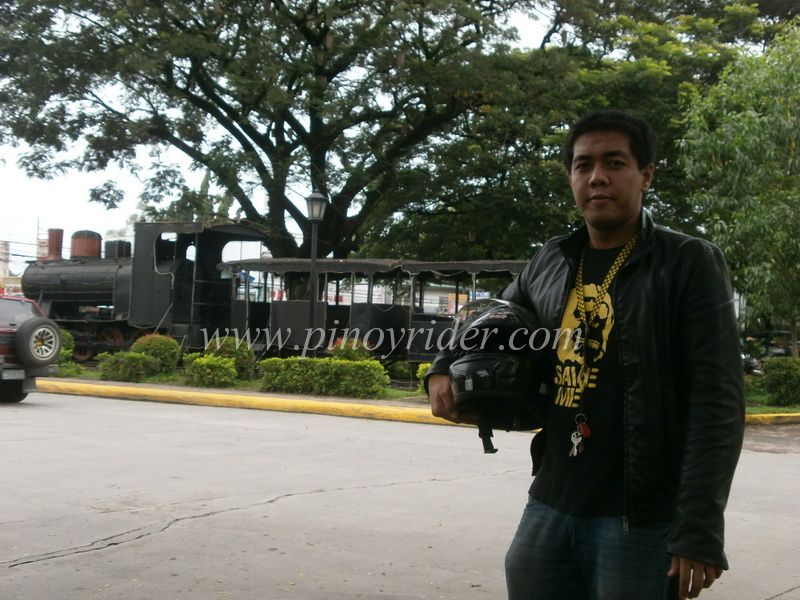 Because of me being so sleepy, I was forced to drink a couple of energy drinks (I try to avoid as much energy drinks as possible) just to stay awake. Tsk.
Needed to stop over somewhere near the end of Tarlac because I would notice myself actually dozing off for a few seconds. After having a power nap of about 30 minutes, I proceeded to Urdaneta, Pangasinan so I could make my way to Manaoag.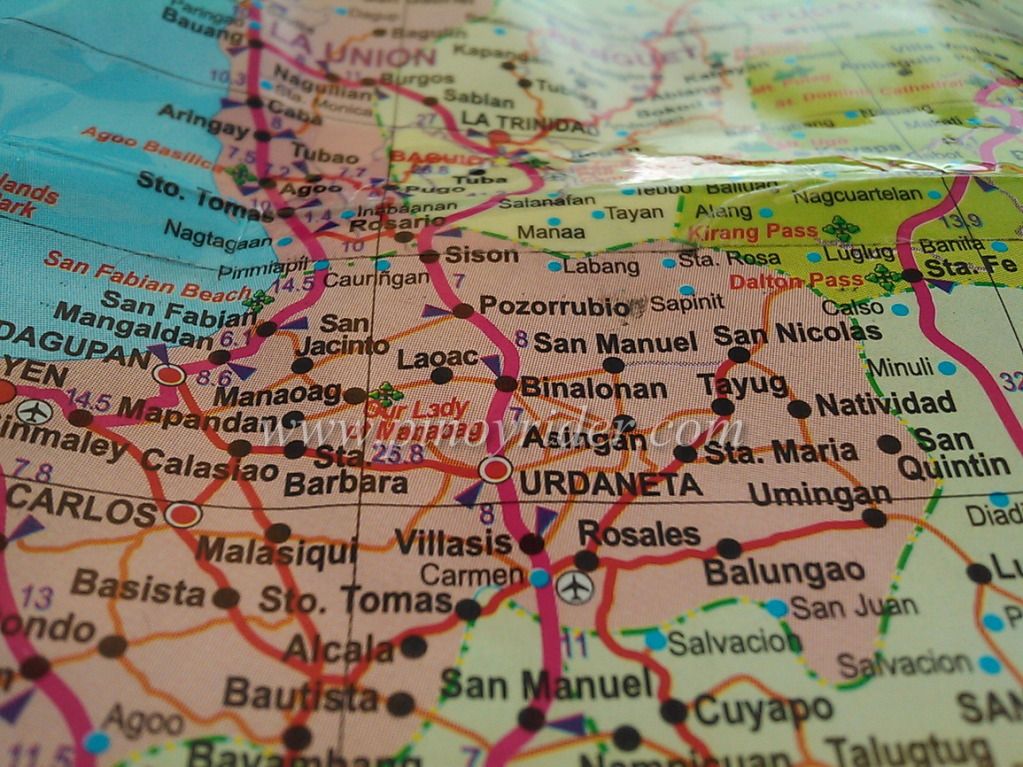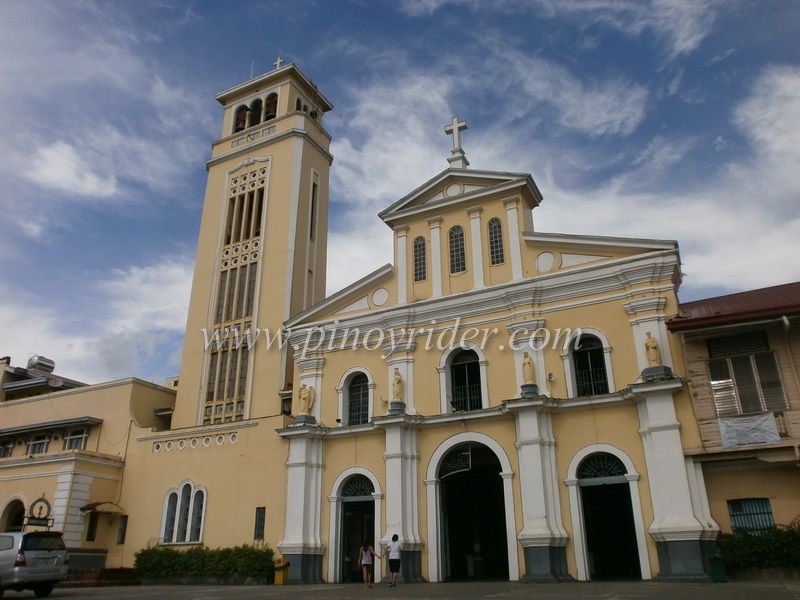 the Parish of Our Lady of the Rosary of Manaoag
I also visited the Manaoag Museum (I'll be making another entry so it'll be a separate topic as I have lots of pictures to share)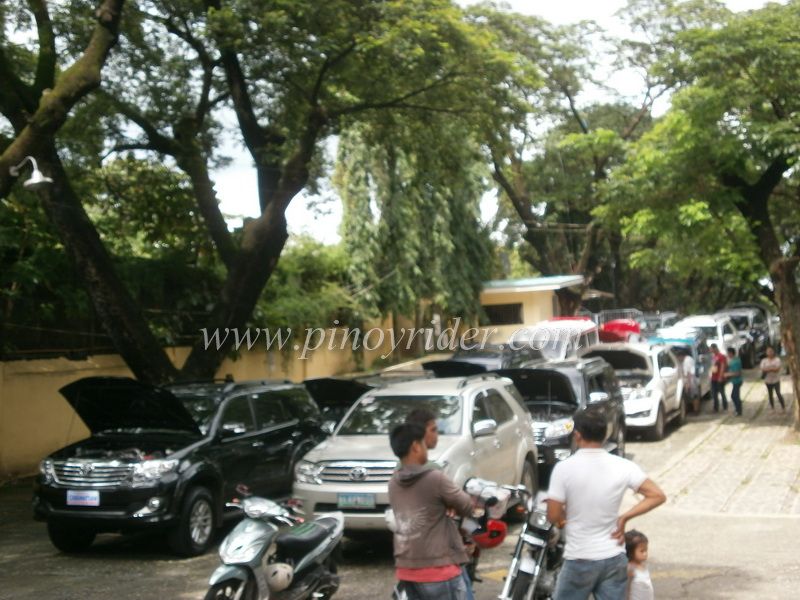 A popular destination for new vehicle owners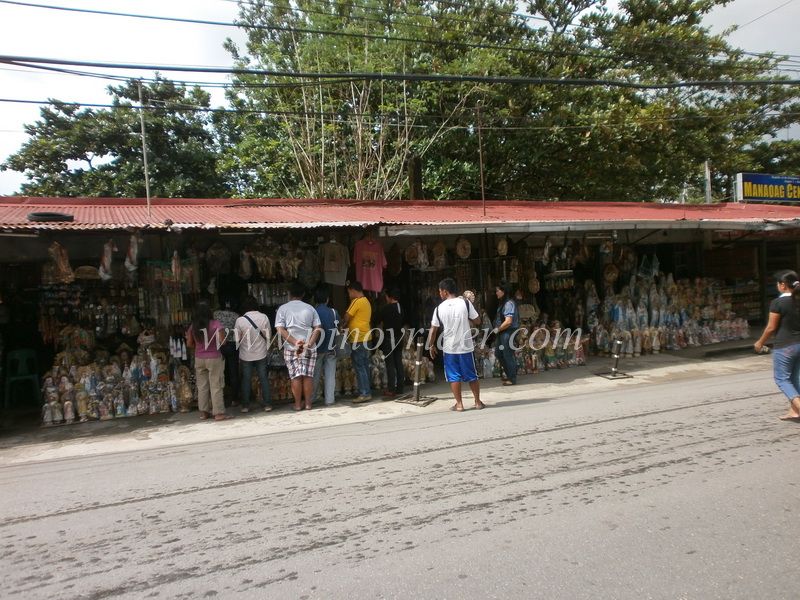 Souvenir shops by the roadside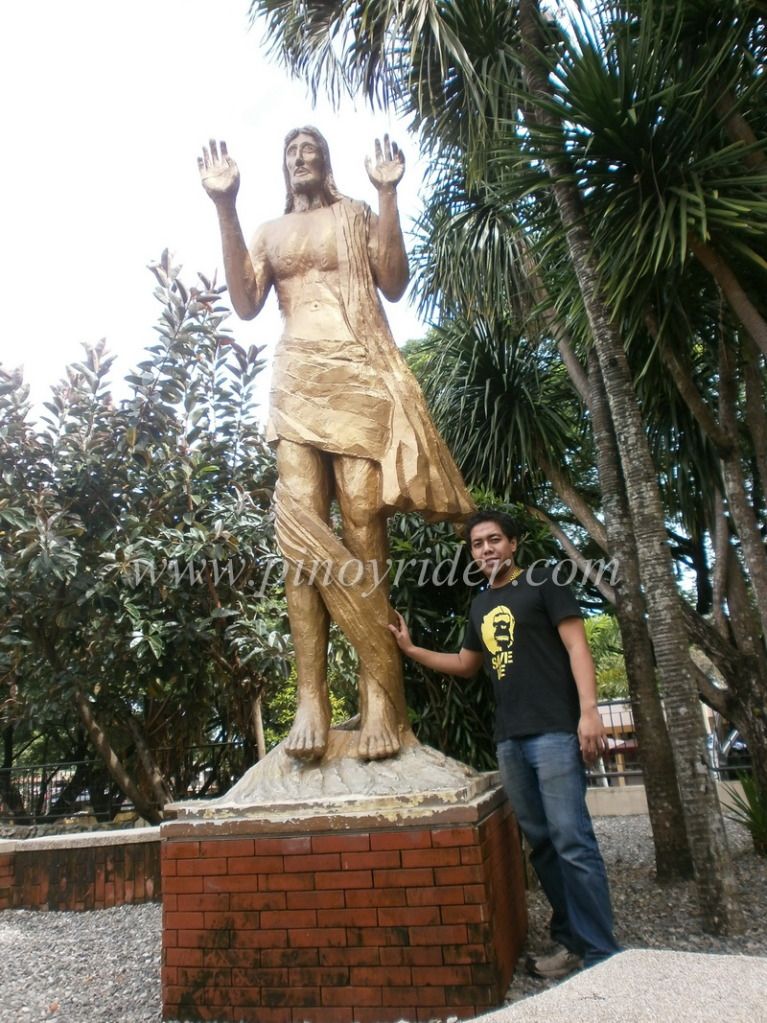 Jesus Christ statue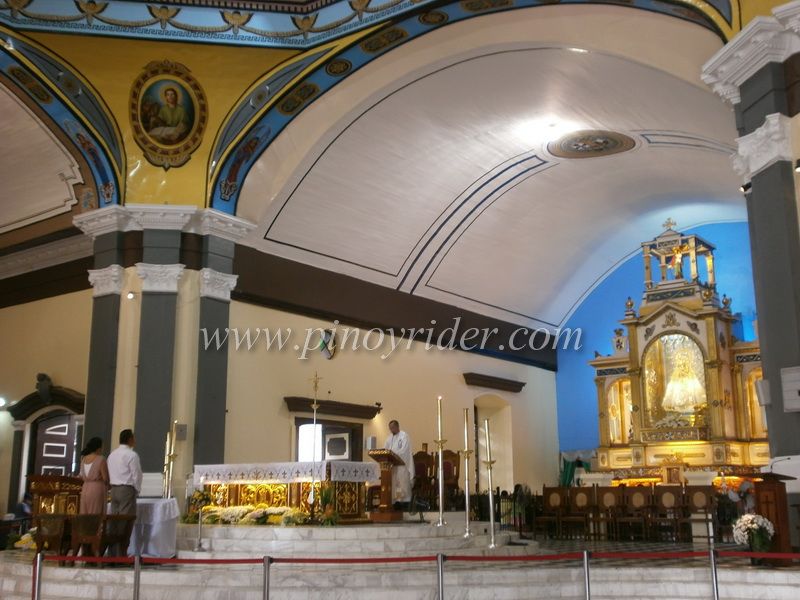 The Church, from the inside. Notice Our Lady of Manaog, enclosed in a bullet-proof glass.
I just noticed this beggar at the entrance asking for alms.
Manaoag isn't that 'near' from the main road so for me to get back would take a lot of mileage again and since I was already sleepy a few hours ago, this added to my fatigue…that's okay, meron namang fresh buko sa San Fabian. A very simple merienda yet satisfying and refreshing.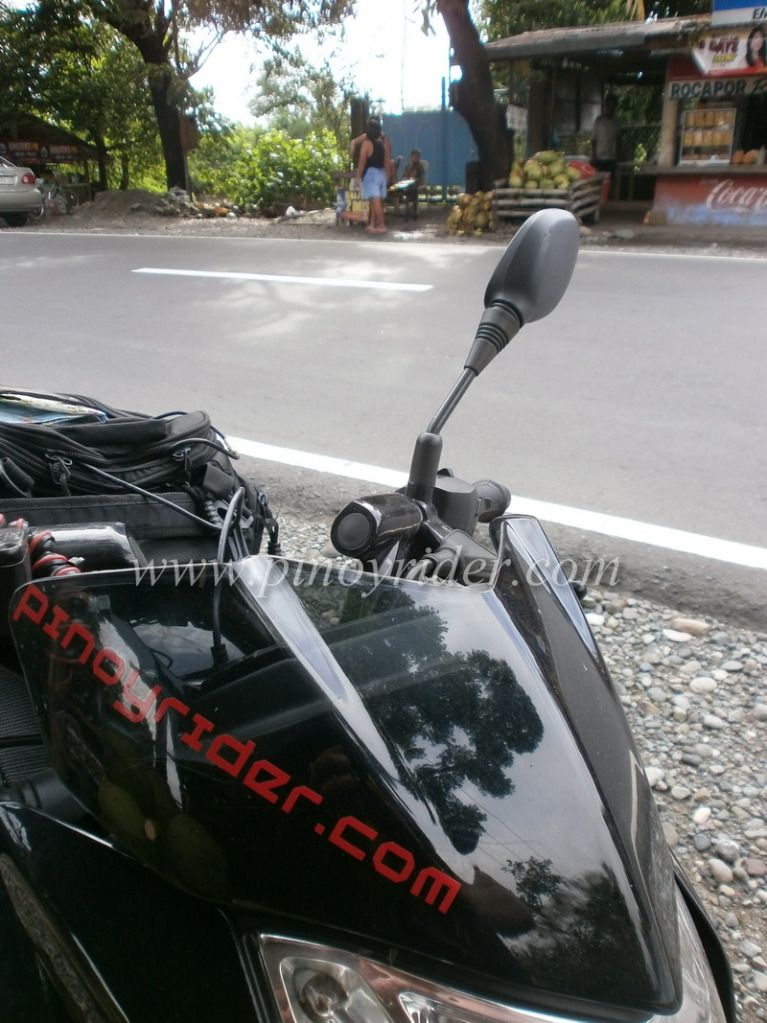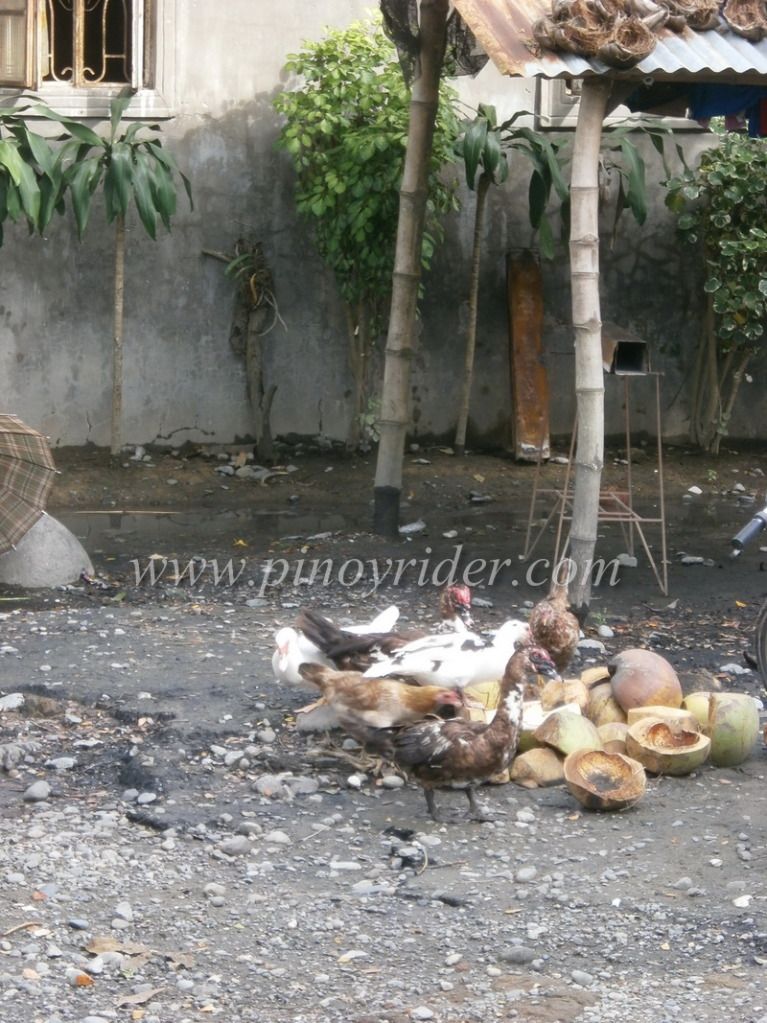 Leftovers aren't really left over.
It was already 3 pm when I left San Fabian, Pangasinan and had a lot, and I mean a LOT of stopovers to sleep…mostly in waiting sheds, just to get some temporary energy back.
At this point, I realized that I won't be making Ilocos before dark, so I checked my phone and searched for a cheap accommodation somewhere in La Union.
I stayed here. 350 Php / overnight.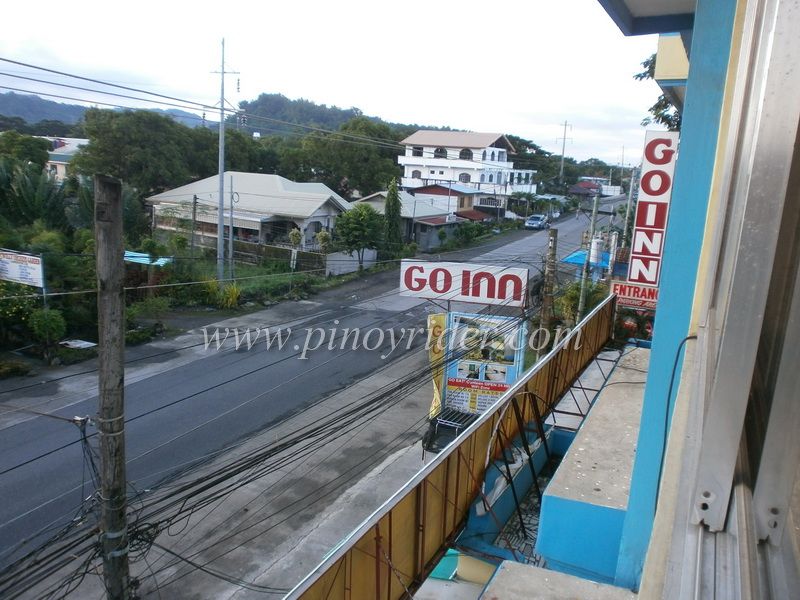 Day 2
Since Go Inn is located in Bauang, La Union, San Fernando City was only a stone's throw away.
The town Plaza.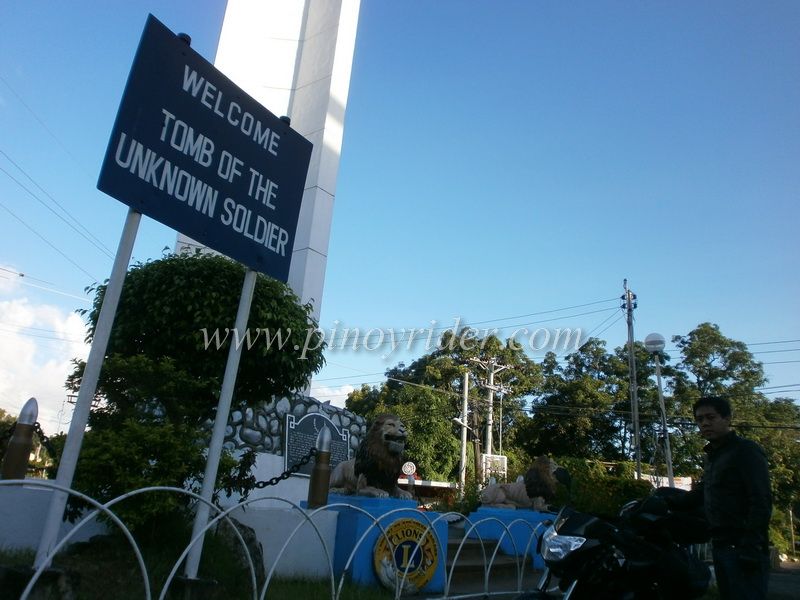 La Union War Memorial for unsung heroes. Mabuhay kayo.
About to enter Ilocos Sur.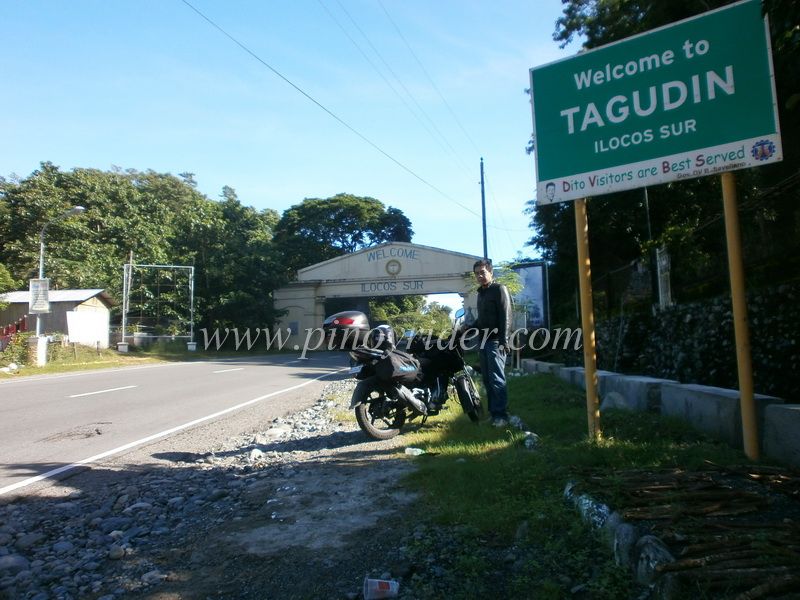 Whenever I had a trip going to Ilocos Sur, I would often just pass by Tagudin since there's not much info written about it for me to take a second look. Quite unplanned, yet I decided to explore the town. It was a holiday (Ninoy Aquino Day) so there weren't much people on the streets.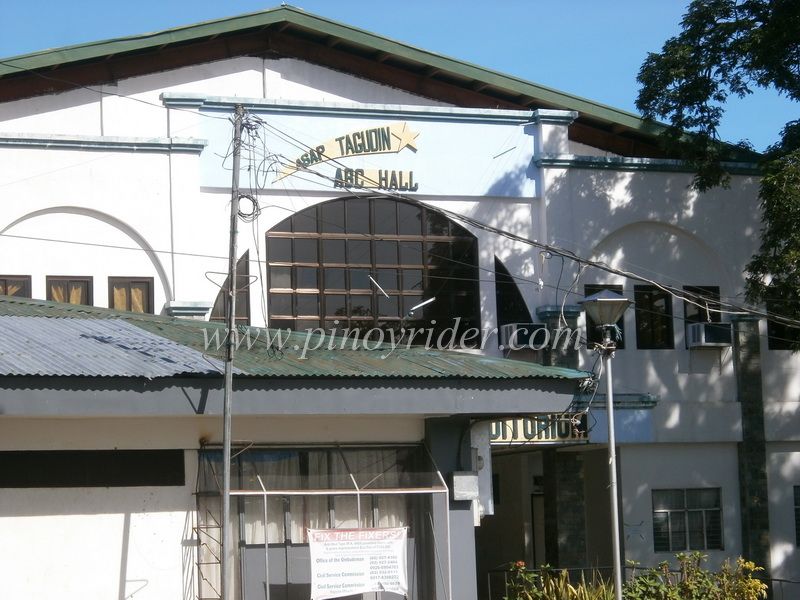 Tagudin Town Hall
About to enter their town Church. What's a Sundial by the way?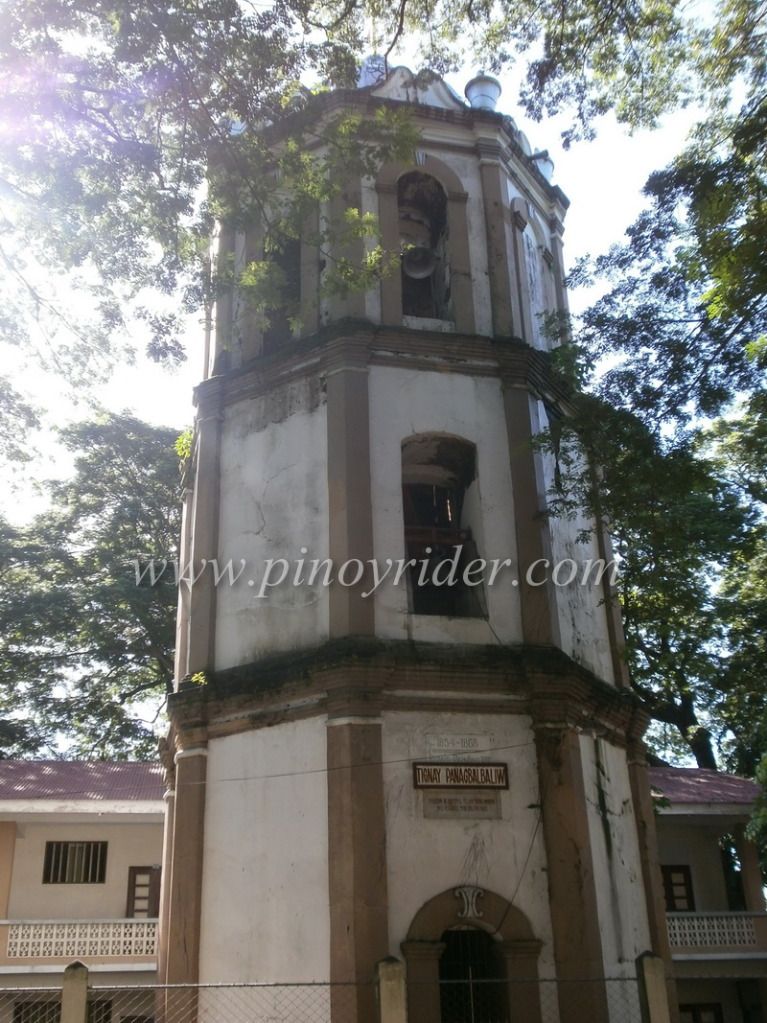 The Bell Tower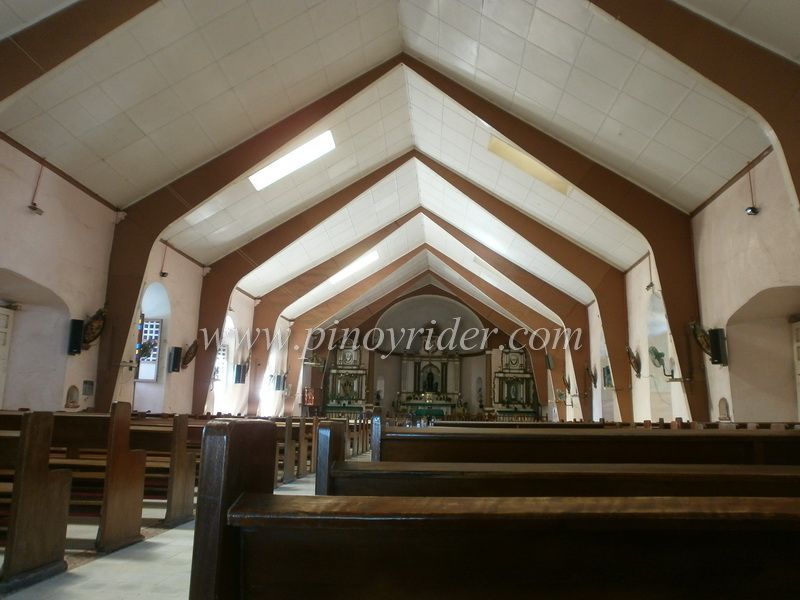 Saint Augustine Parish Church Tagudin
Among the many churches I saw in this trip.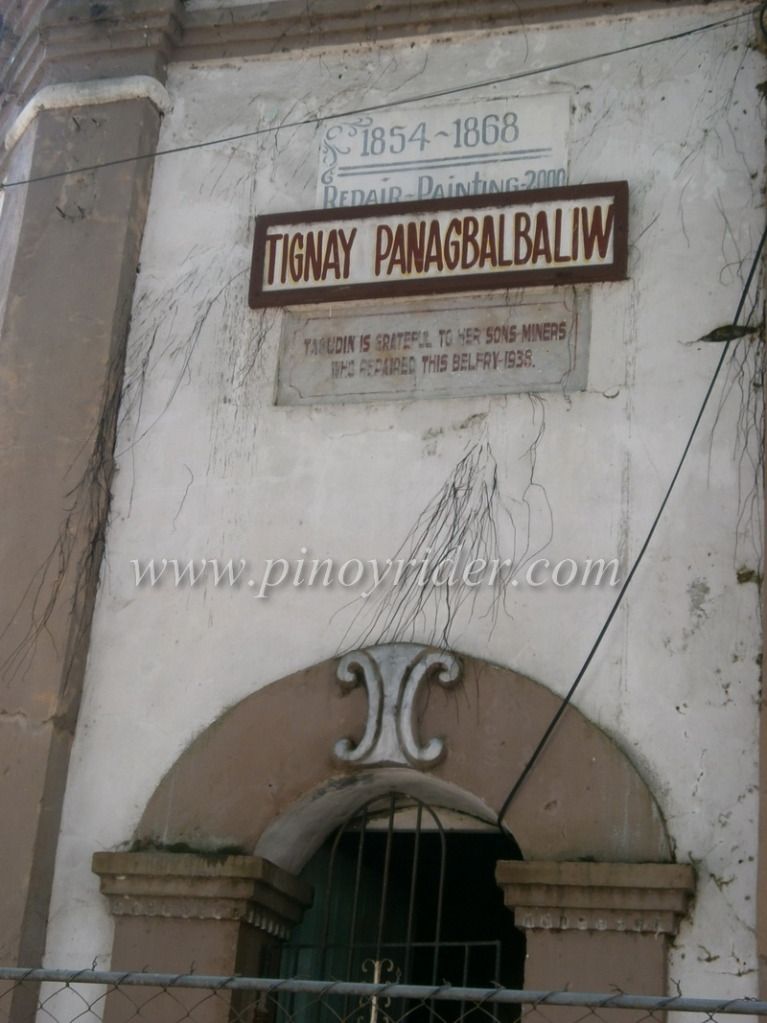 Tagudin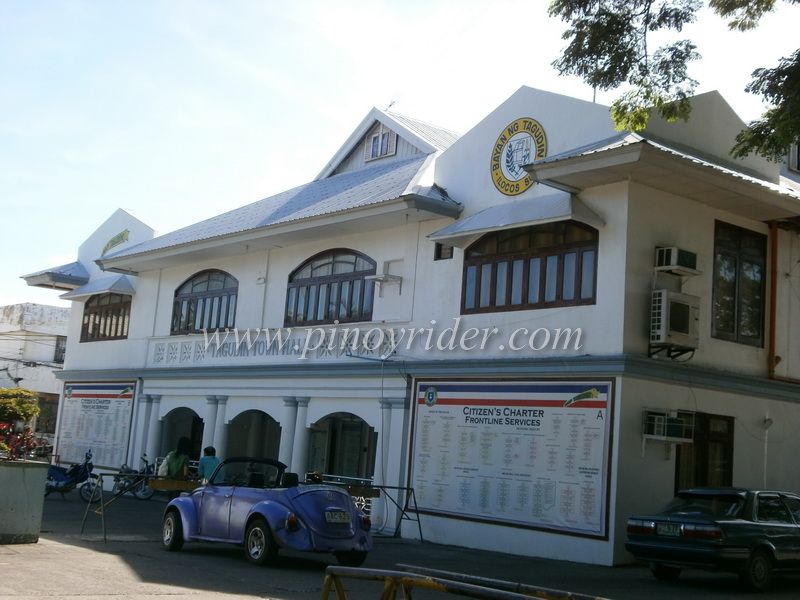 Munisipyo. (Municipal Hall)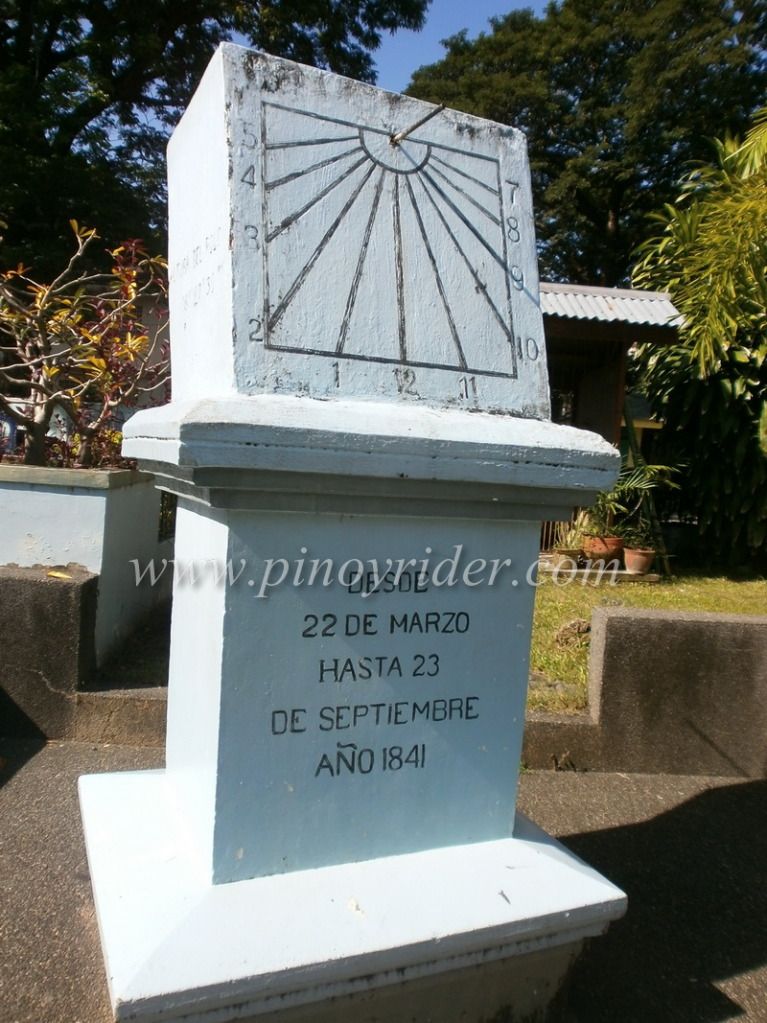 So here's what a Sundial looks like. o…k.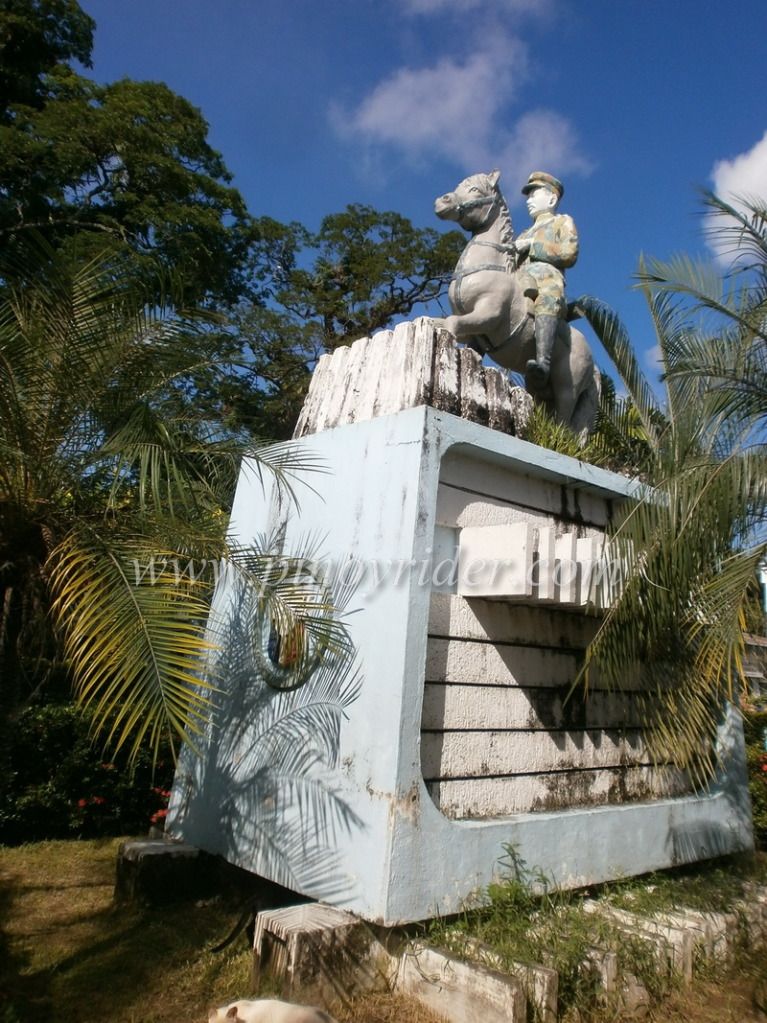 This statue looks real old, and battered
After acquiring more miles than the bike I was currently riding, my 4-year old Reebok finally gave up. Lol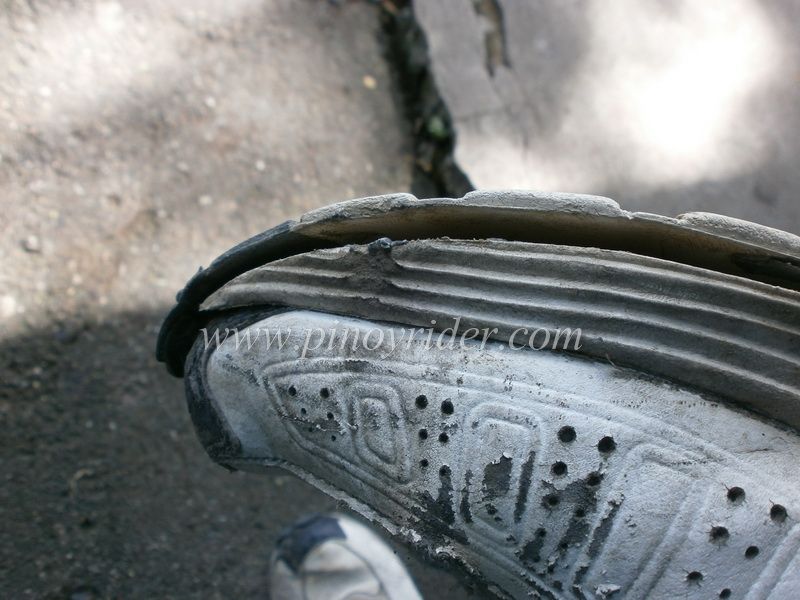 Now that's a problem, as I'll be forced to buy new shoes along the way…tsk again.
After Tagudin, there were tons of roadwork up ahead so I had no choice but to slow down and wait for my lane's turn (which usually would take minutes). At least the provincial stop-and-go for road repairs have upgraded their technology. Lol. It used to be just a person waving whether you're good to go or not.
May stoplight na.
UNESCO World Heritage Site Nuestra Senora dela Asuncion in Santa Maria, Ilocos Sur. There are only four Baroque style churches recognized by UNESCO as World Heritage Sites in the Philippines.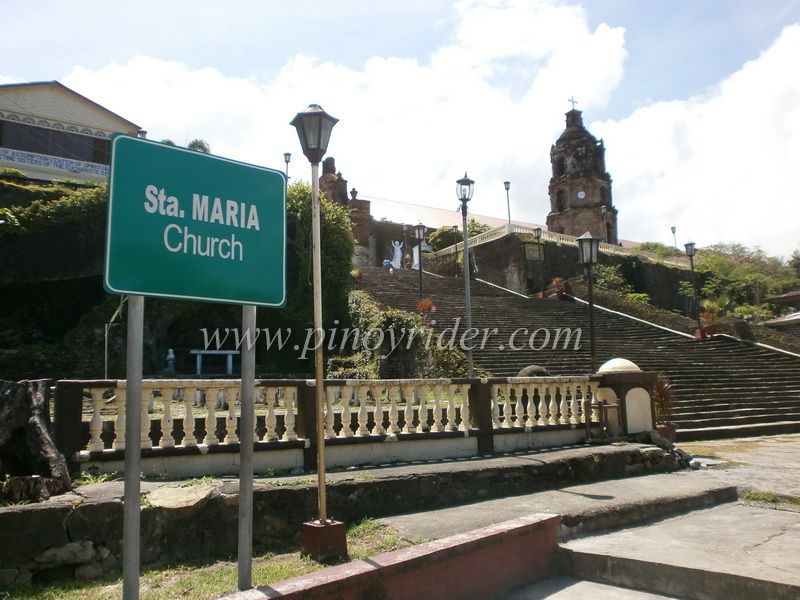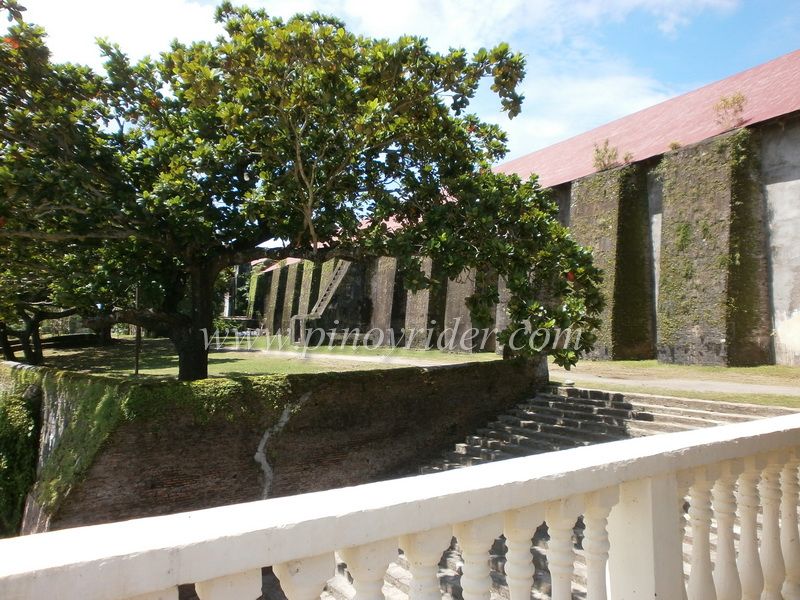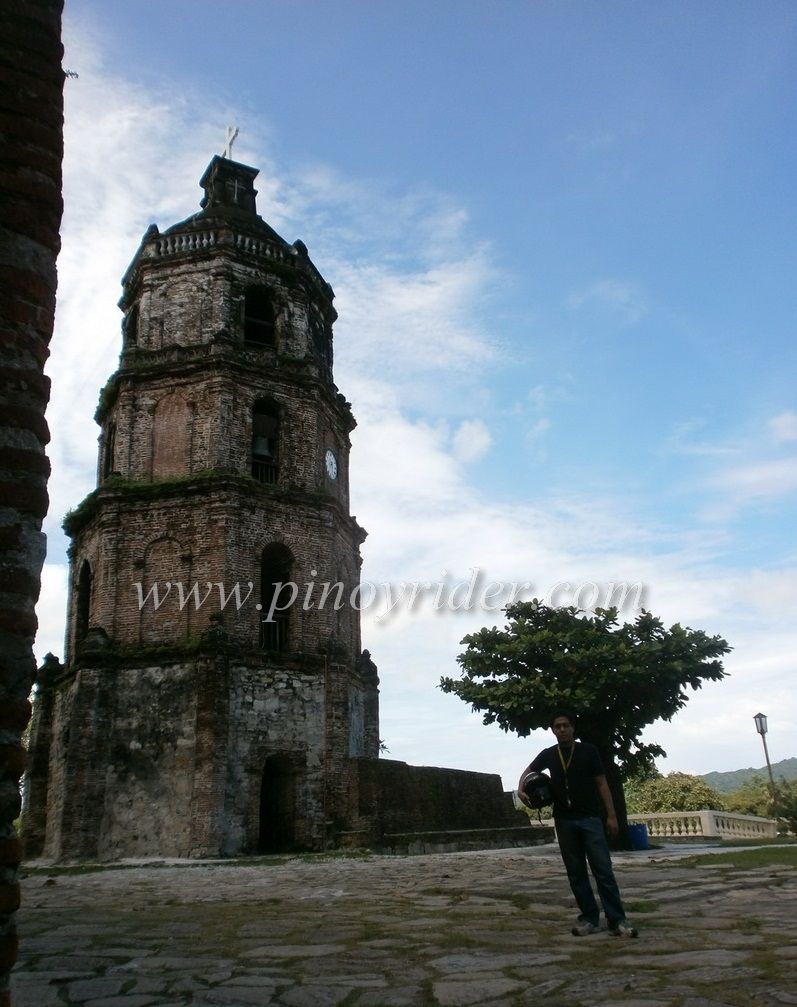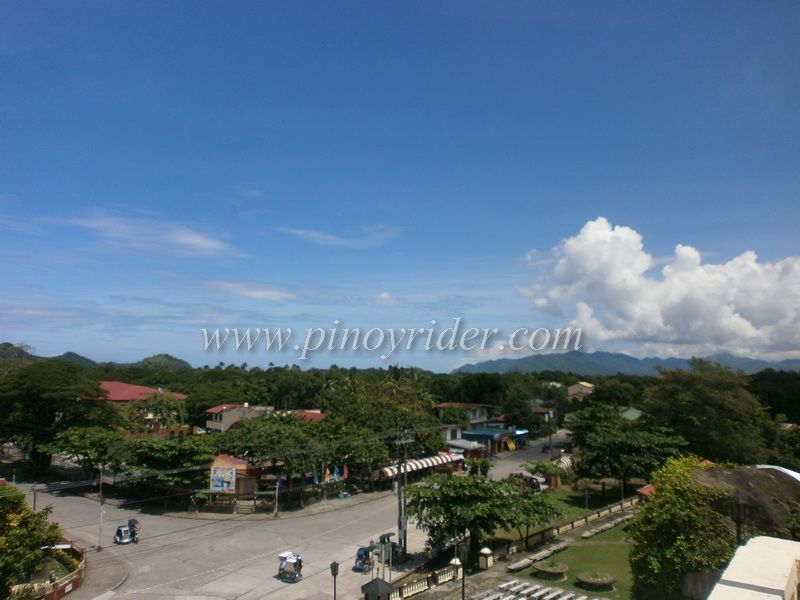 The Town of Sta. Maria, Ilocos Sur. Bird's eye view.
By the time I reached the town of Narvacan, it was almost noon, so I had to hurry since I still wanted to visit Abra.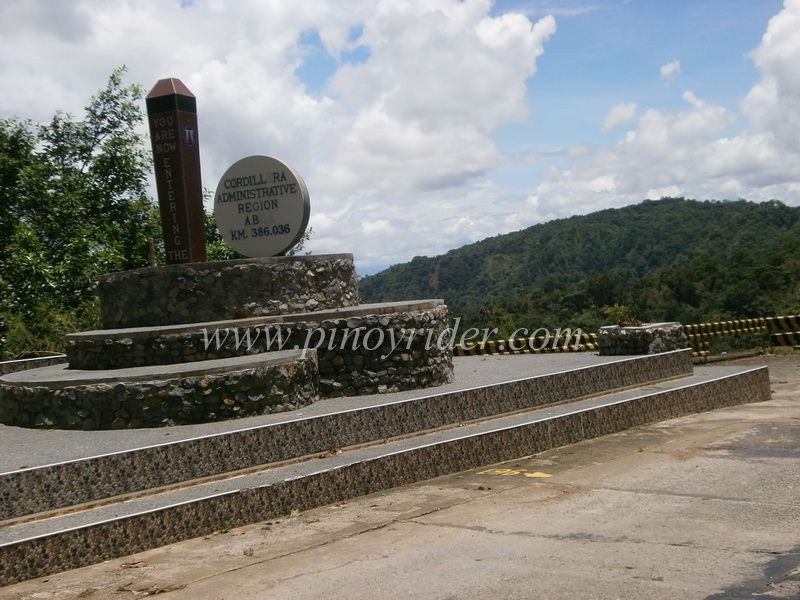 Road marker signaling my entry to the Cordillera Administrative Region (C.A.R.). This would have been the first of three times I will enter C.A.R. in this trip.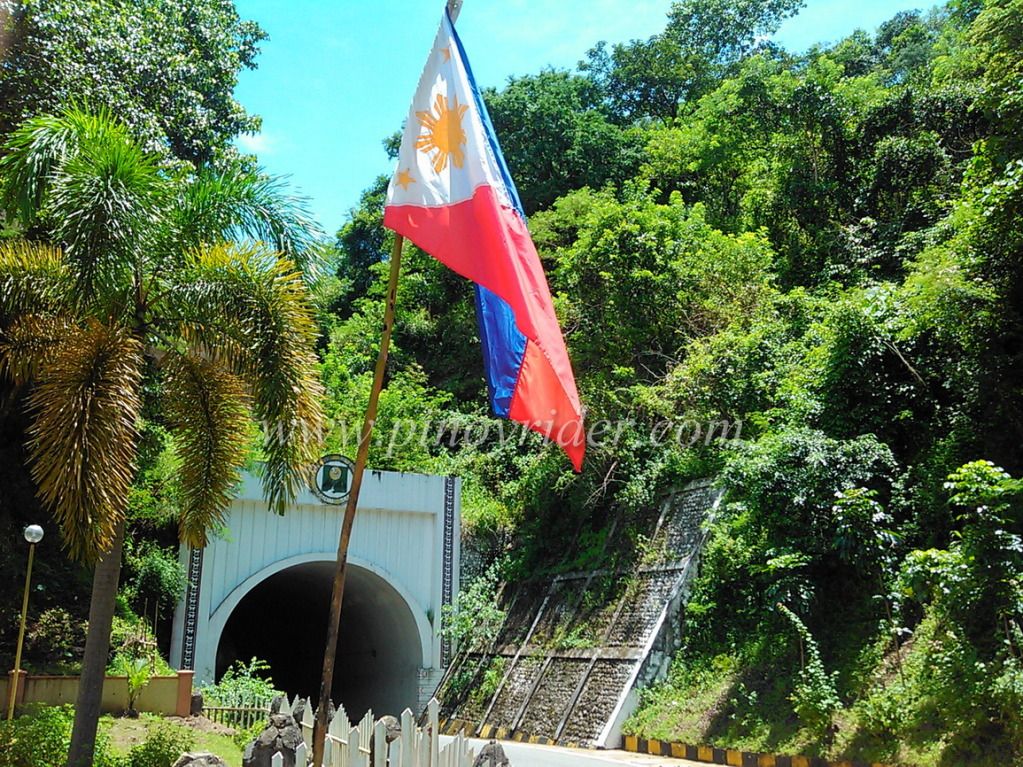 Mabuhay ABRA.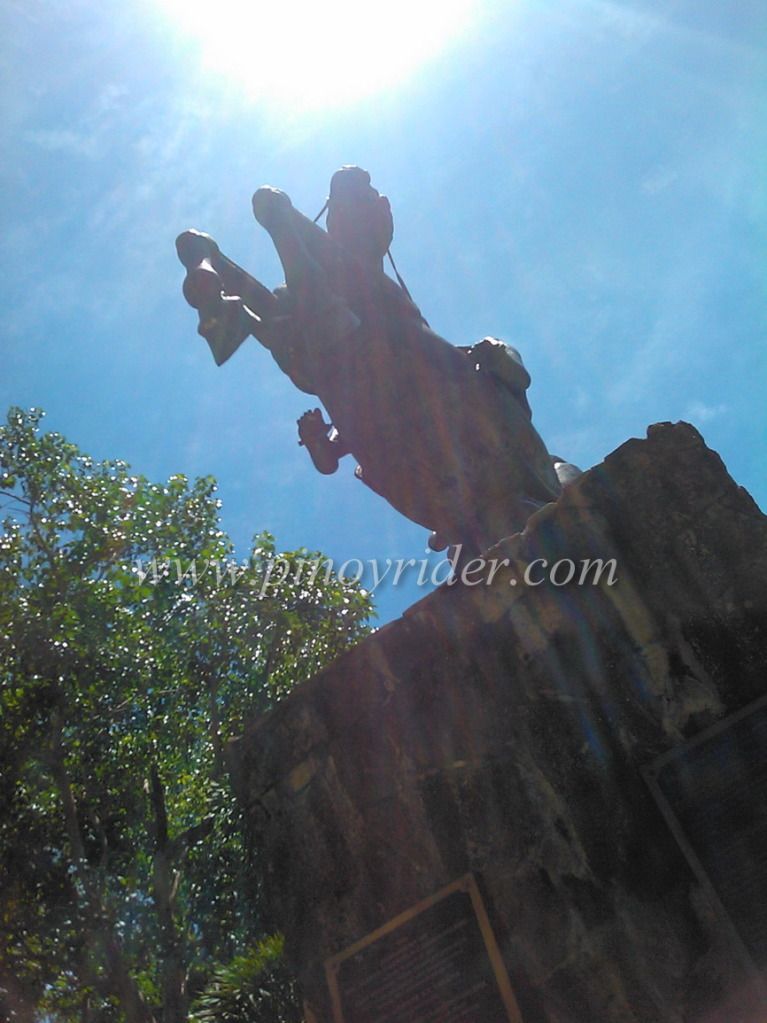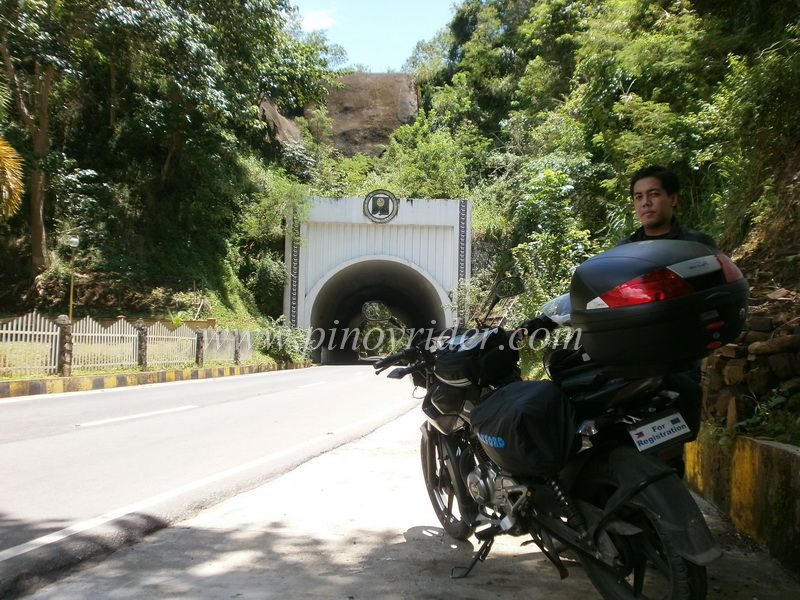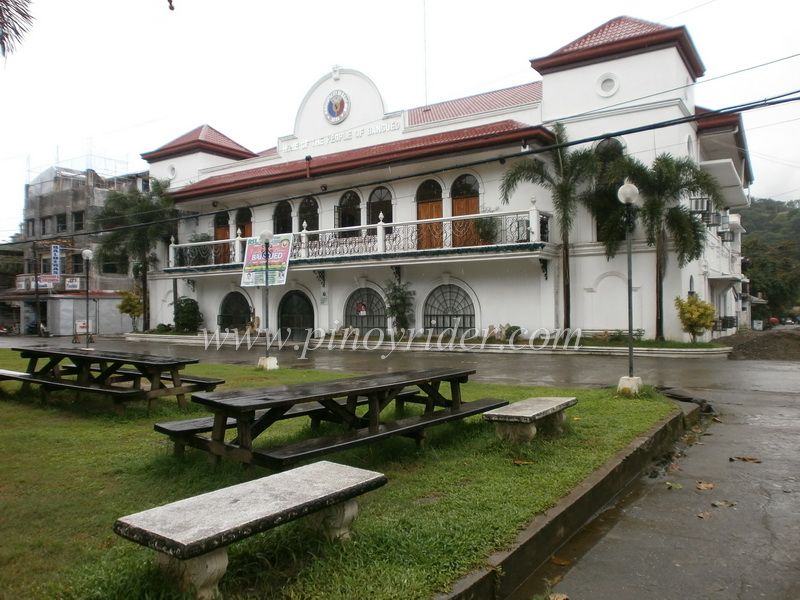 Ang Munisipyo.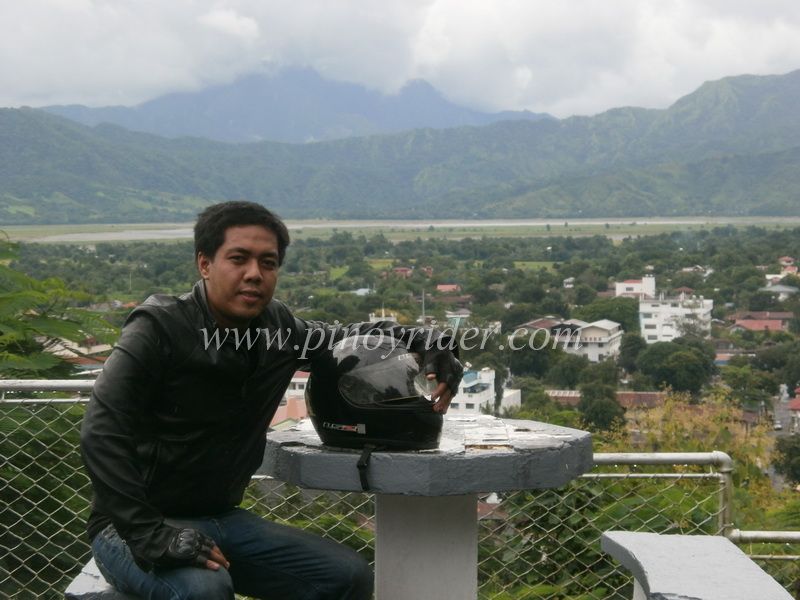 Temporary Moment of Solitude. Casamata Hill, Abra. 08212012
Traveling further, here's a sample of the breathtaking sights you'll see along the way.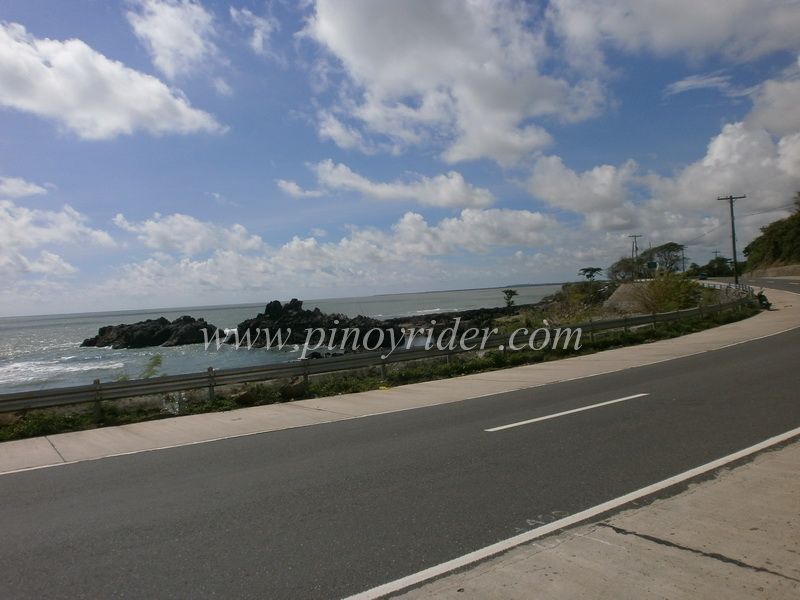 Upon reaching Vigan, natanggal na talaga yung swelas ng sapatos ko so the first thing I did was to buy new footwear.
Marami no'n dito sa Plaza Maestro.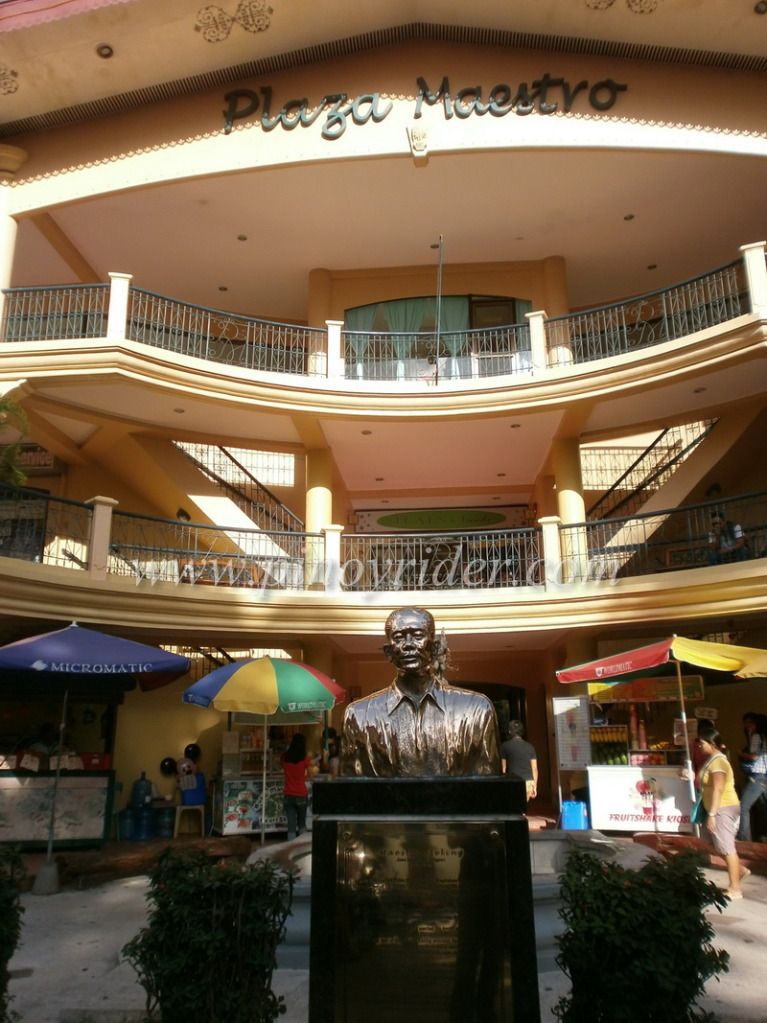 My target in Vigan was to go to the Burgos Museum but since it was a holiday, they said it was closed.
I just wandered around and took some shots.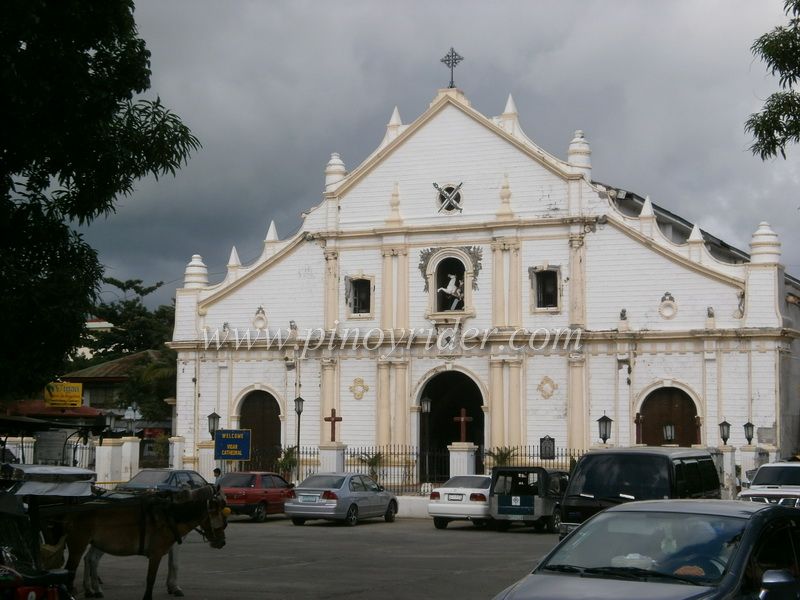 St. Paul Metropolitan Cathedral
Some kalesa drivers chillin' out…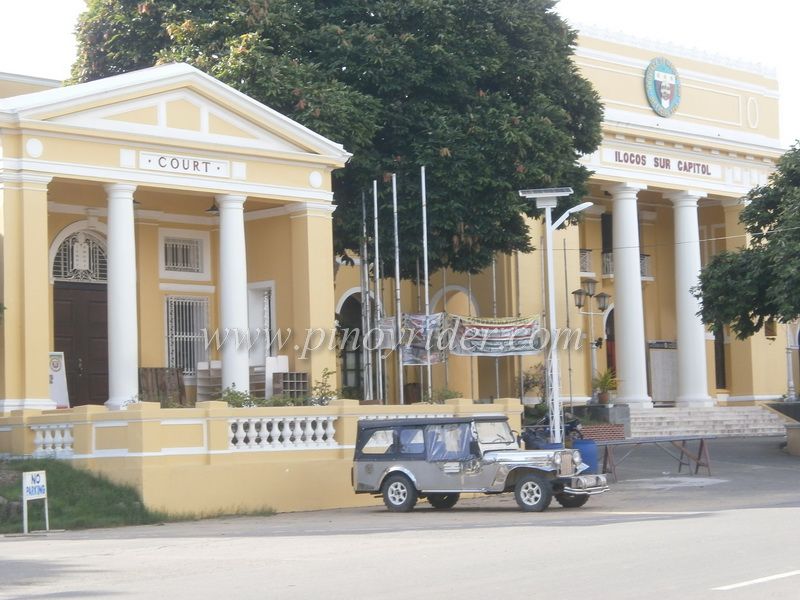 The Provincial Capitol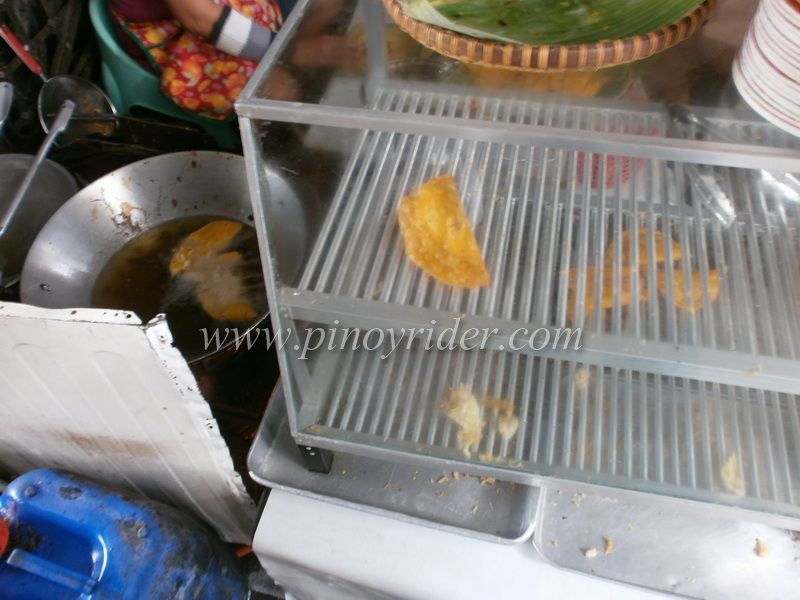 Bought this at Vigan Empanadaan for meryenda. Kadiri pala yung mantika nito. Balak ko kainin sa gabi pag nagutom ako, ayun nag kalat ang mantika sa givi box ko.
Was in a bit of a rush since I left Vigan round about 4 pm and I still don't have a place to stay in Ilocos Norte so I passed by Batac and since I wanted to tour the city, I figured I'd do it the next day so I could get have my accommodation in Laoag.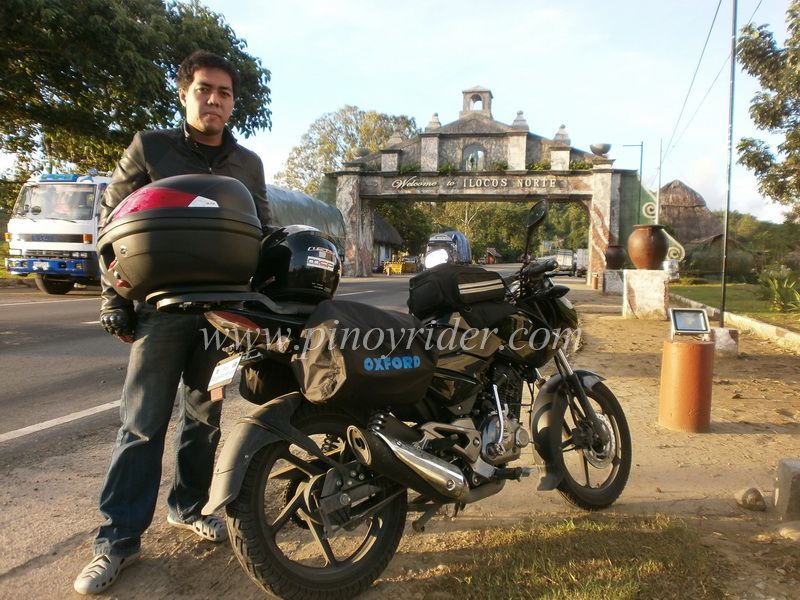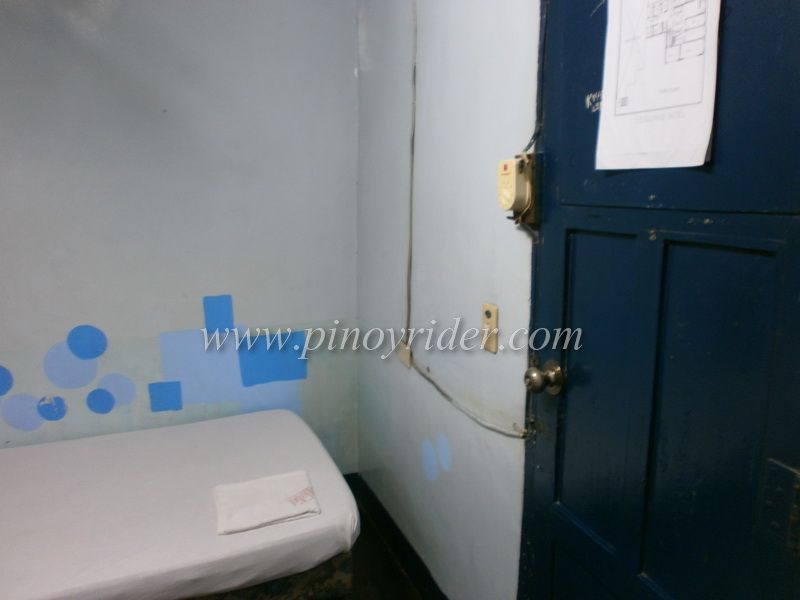 Stayed here in Texicano Hotel, didn't look like any kind of hotel I've been in. More like a haunted house. Not much to expect, since I only paid 310 bucks for one whole day's stay.
Based on some feedback I've read, Laoag is probably best experienced at night if you would wanna just walk around. Indeed, here are some shots during my photowalk at night: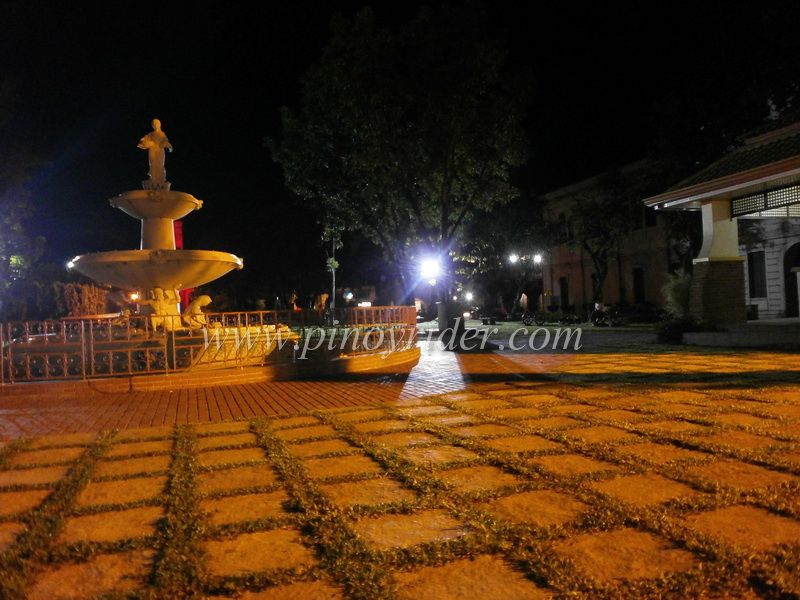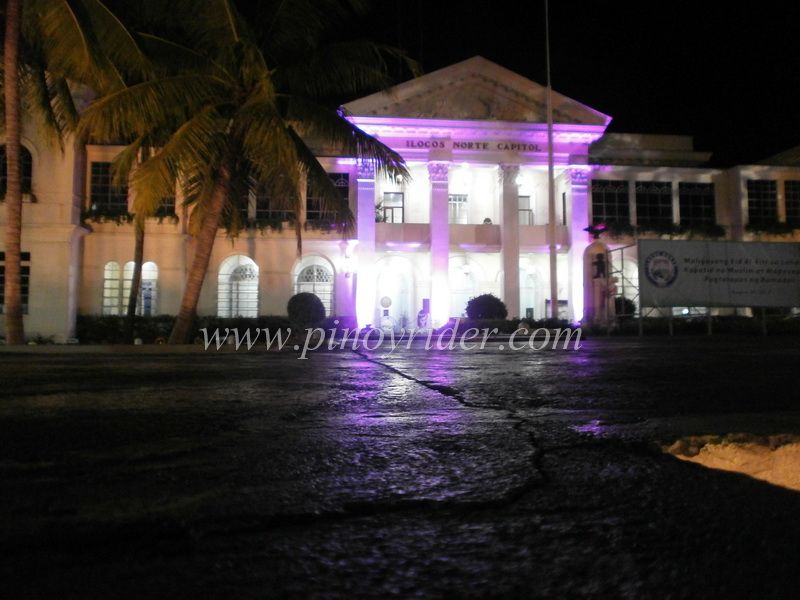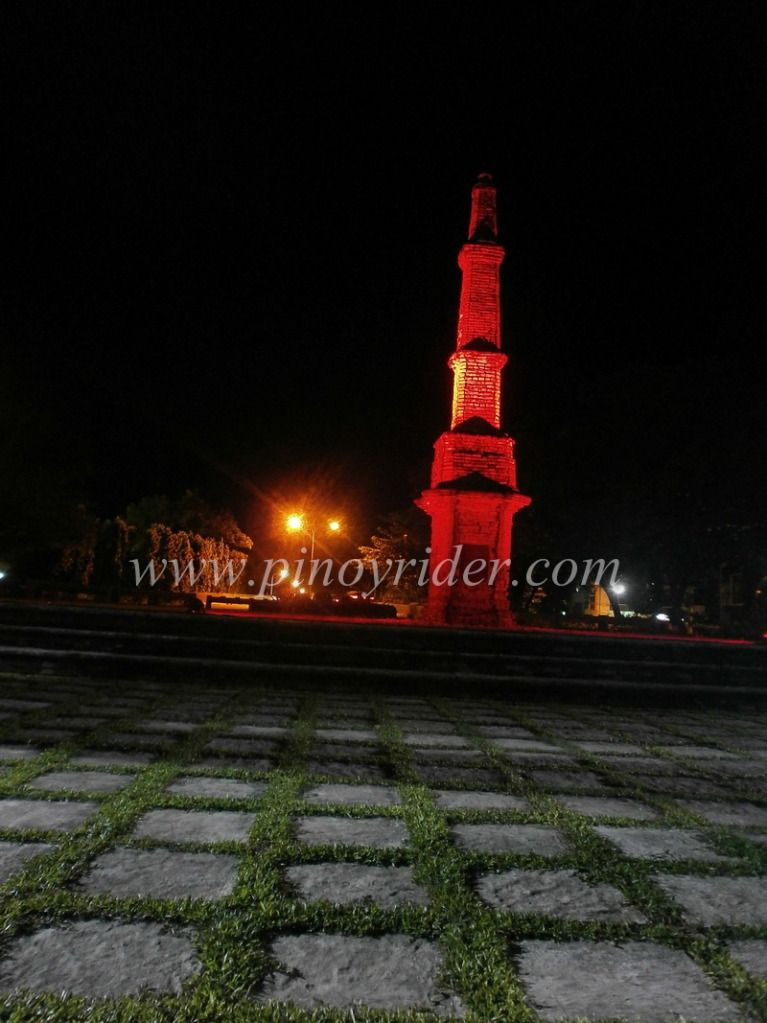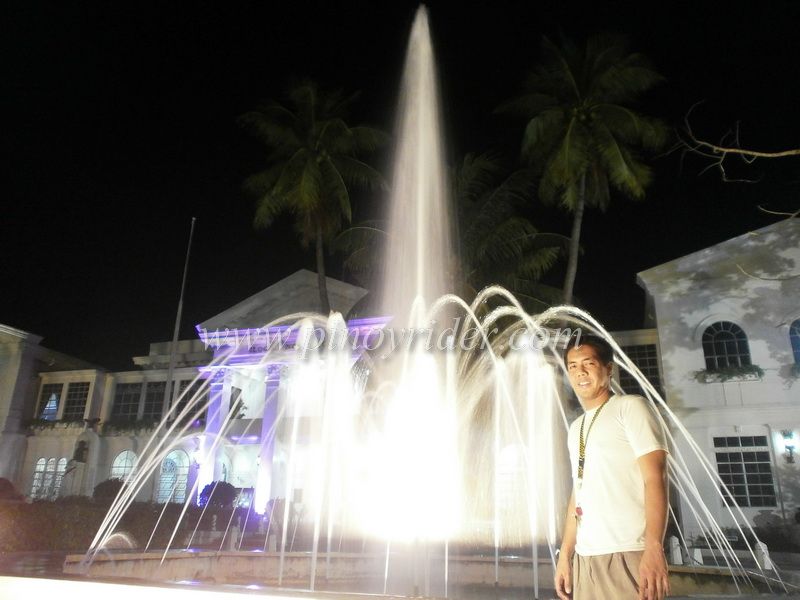 I had this for dinner (40 Php) at Dap-Ayan Ilocos Norte (Rizal Avenue cor Llanes Avenue, Laoag City) – Laoag-Empanada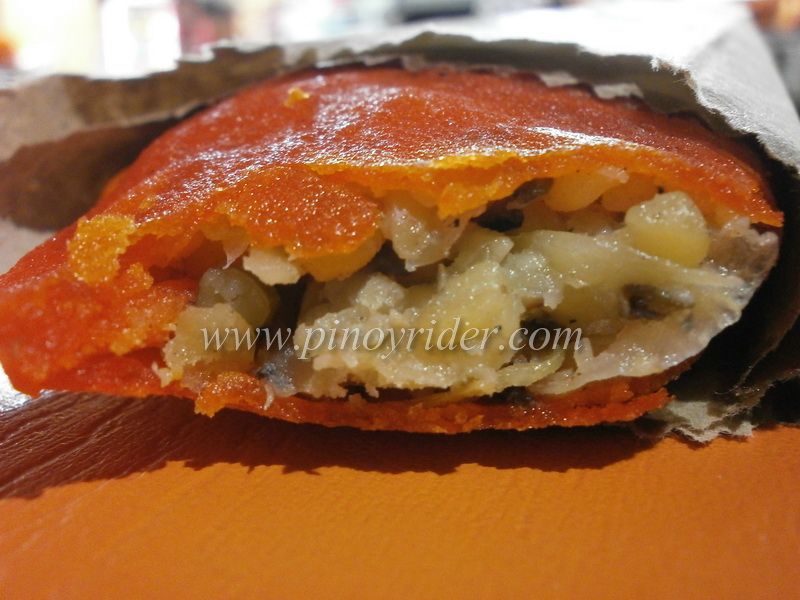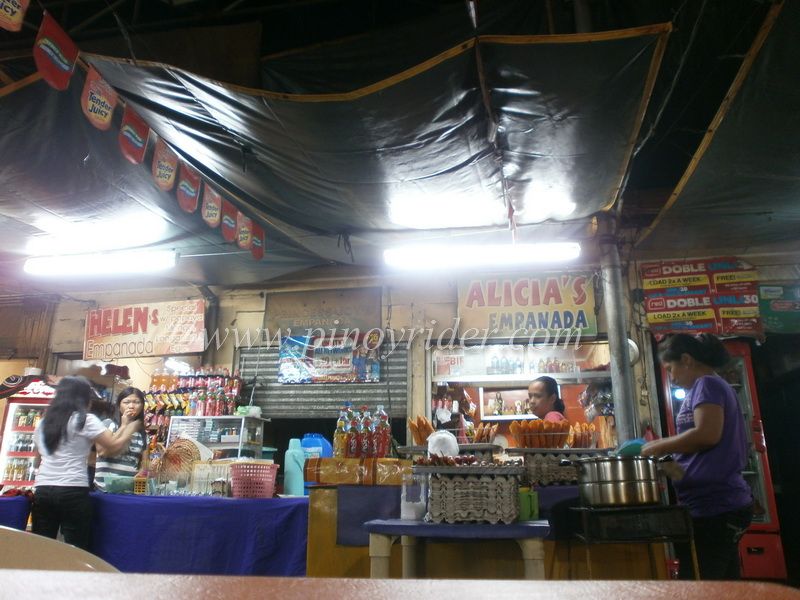 Live Free…
– Erik Gatmaitan is the author of https://www.pinoyrider.com – Journeying the Philippines SOLO on a motorbike.
Follow his adventures on his website or through his Facebook page at http://www.facebook.com/PinoyRider