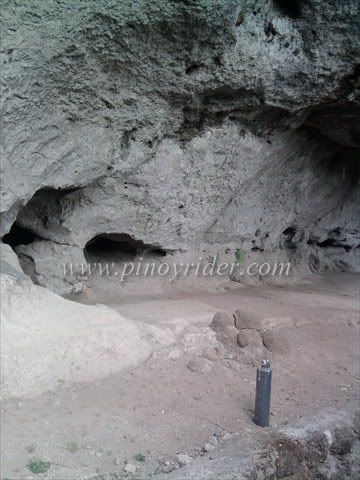 A National Treasure, The Angono Petroglyphs is the oldest known work of art in the Philippines. There are 127 human and animal figures engraved on the rockwall dating back to 3000 BC. These inscriptions clearly show stylized human figures, frogs and lizards along with other designs that may have depicted other interesting figures but erosion may have caused it to become indistinguishable.
Me and the X-Phils Boys (Z200/Z250 group) met up in Lower Bicutan in Taguig to take on the partially opened C-6 Road which conveniently connects Bicutan and Taytay. In what was a previous 1 and a half hour ride now became only less than 30 minutes.
Directions courtesy of OrangeMonsterManila
TO GET TO ANGONO PETROGLYPHS: From Cainta Junction, drive straight on to the way going to Antipolo. When you reach the base of the Antipolo ascent, turn right then go straight, you'll pass SM Taytay. A litte later on, you will see the Club Manila East Taytay. Drive straight ahead. A bit later you will come to a forked road, take the left road. Look left, you will see a 7-11 store. Turn left into the road there. (If you see dinosaurs at the right, you've come too far, go back.)
From 7-11 drive straight ahead until you see a sloping road. You're on the right track. Go drive ahead still, expect some zigging and zagging, lots of up, no down. Your car will pant some with the terrain, so make sure your car is prepped well for this trip.
Then you will see a guard in the middle of the terrainous nowhere. Still, you're on the right track. Guard will ask for ID because the Thunderbirds Resort is private property. The guard will give you instructions how to find the Petroglyphs.
With X-Phils, thanks boys
With my good friend Jojo (Jonjett), and Bumblebee to my right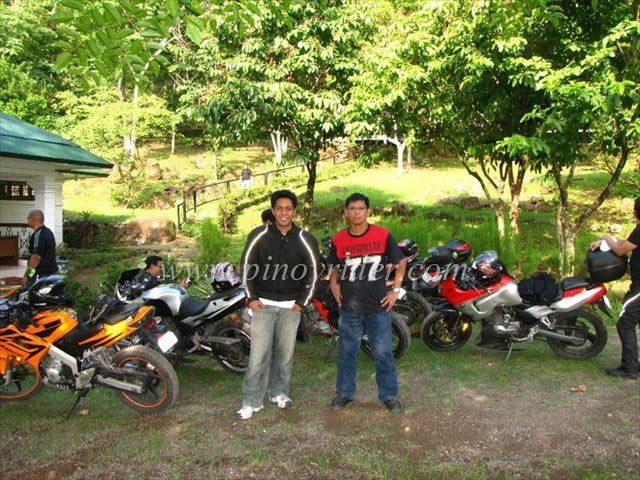 Inside the Museum…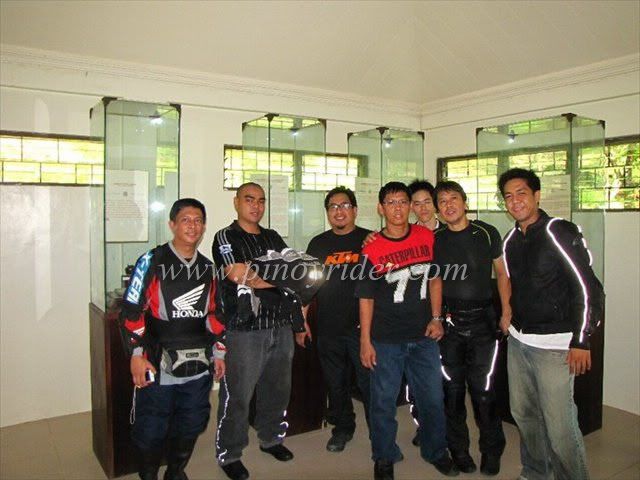 A steep climb going up to the Petroglyphs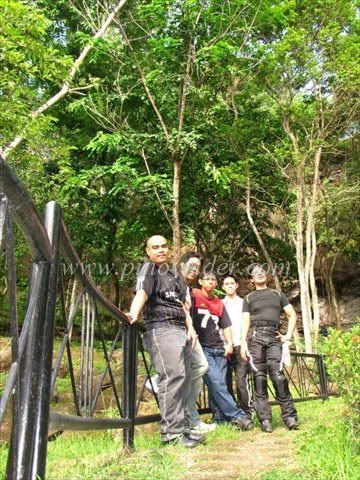 The Angono Petroglyphs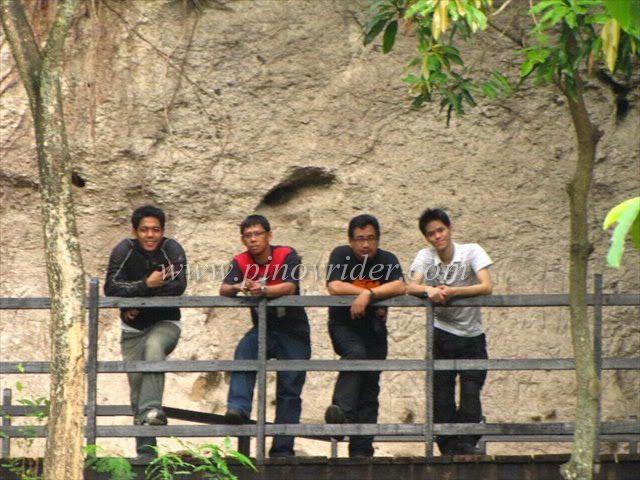 What a shame… we really need to take care of our national treasures much better…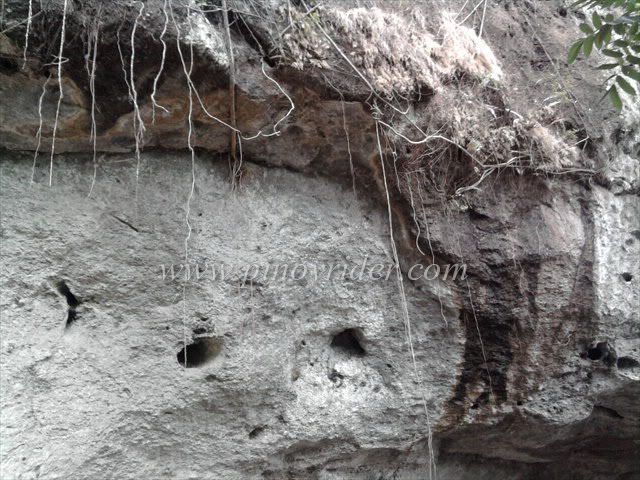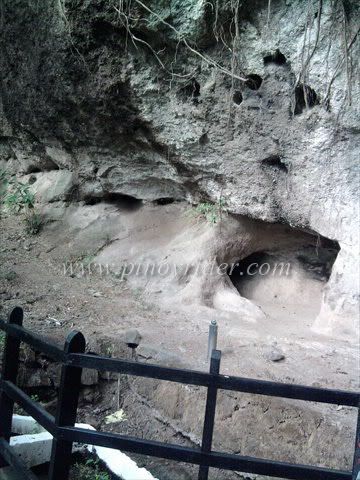 In order to get out, one would have to pass by this cave… beautiful…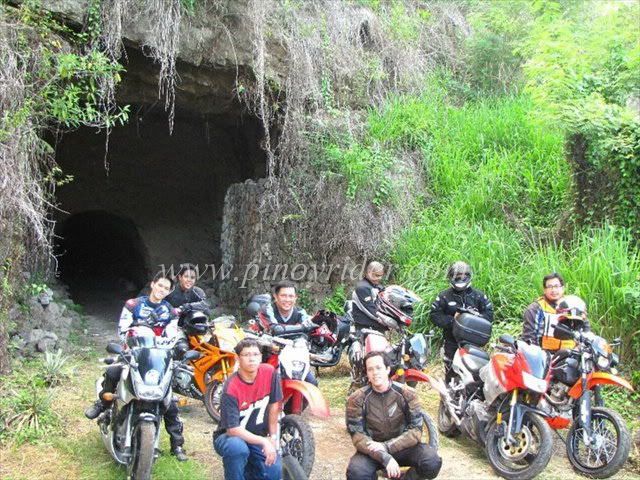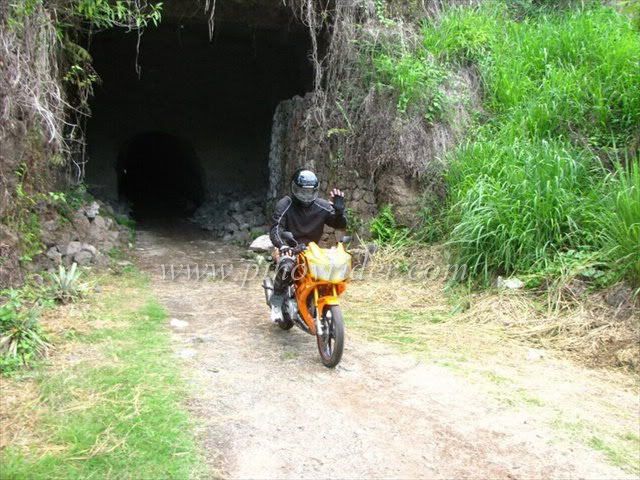 The Pinoy Rider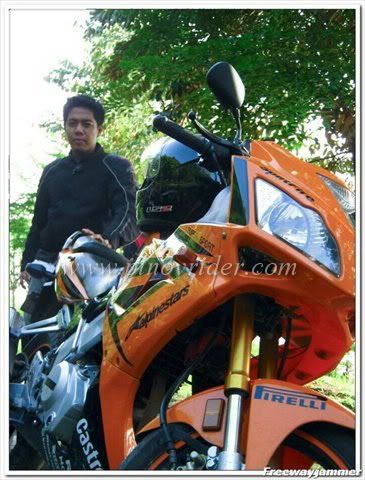 Live Free…
– Erik Gatmaitan is the author of https://www.pinoyrider.com – Journeying the Philippines SOLO on a motorbike.
Follow his adventures on his website or through his Facebook page at http://www.facebook.com/PinoyRider