December 16, 2010.
I still remember it vividly. 5:30 pm, 2 meters to my left would be a 6,000 ft dive off a steep ravine when while orchestrating a difficult turn, I suddenly had a spill because of the muddy road . I was covered in mud head-to-toe. The worst part it was that it happened in the middle of the scary and intimidating Banawe-Bontoc road. What will happen if my bike won't start after this? How can I troubleshoot it if it's almost nighttime? I stayed for 30 minutes, trying to compose myself and get my bearings back, and only 1 other vehicle passed by.
I was almost in the middle of nowhere, alone. If you've seen the picture, yes that is the main highway.
Good thing I ended up okay.
God is good all the time.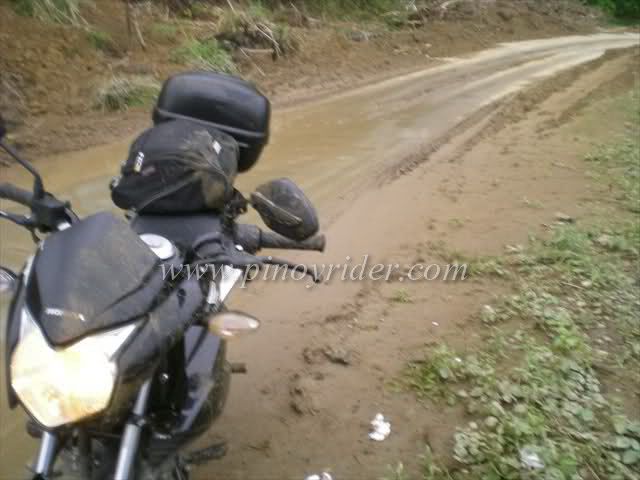 Live Free…
– Erik Gatmaitan is the author of https://www.pinoyrider.com – Journeying the Philippines SOLO on a motorbike.
Follow his adventures on his website or through his Facebook page at http://www.facebook.com/PinoyRider