Bike shots from the 2nd IR Motoshow
Location: Megatent, Libis, QC
June 14-15, 2014

Continue reading →
Days 5-12 of this unforgettable experience exploring our beautiful country.
Preparing for my longest ride ever. My draft itinerary puts this ride somewhere between the vicinity of 4500 – 5500 kms, solo.
Gear: Waterproof Motorcycle Boots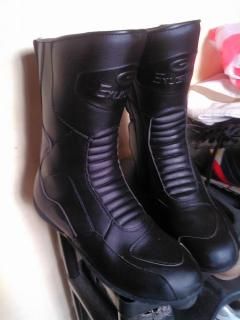 Excited…Anxious…
Live Free…
– Erik Gatmaitan is the author of https://www.pinoyrider.com – Journeying the Philippines SOLO on a motorbike.
Follow his adventures on his website or through his Facebook page at http://www.facebook.com/PinoyRider