Left at 4:30 am to meet Isabela, who will be waiting 400 kilometers from my place.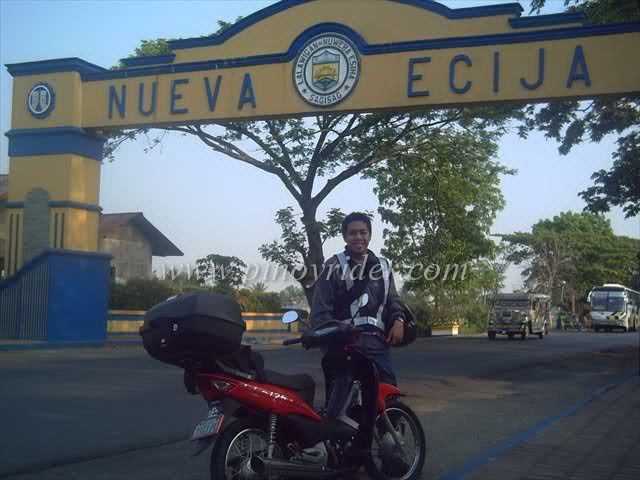 My first stop over.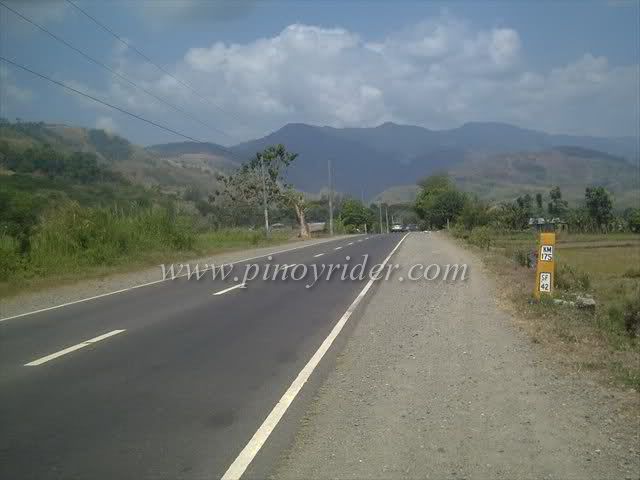 About 43 kilometers before the next province, would need to cross those mountains.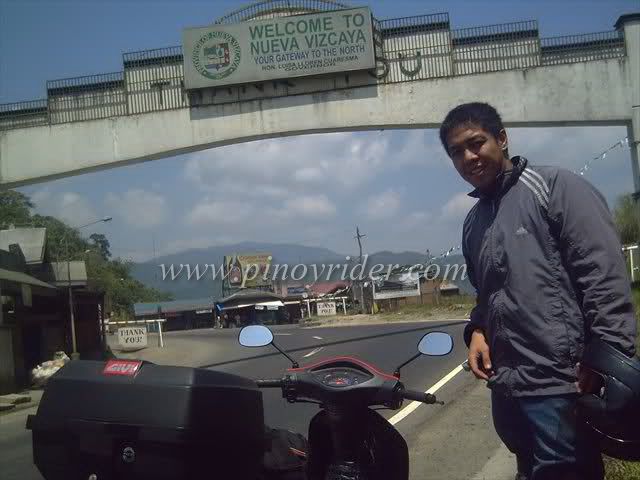 Kinda colder.
Nueva Ecija – Nueva Vizcaya boundary marker.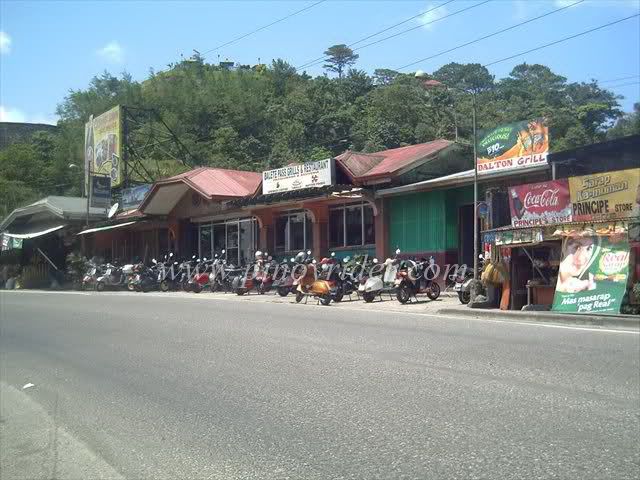 Wasps along Balete Pass.
The journey must continue.
Pictures on the road.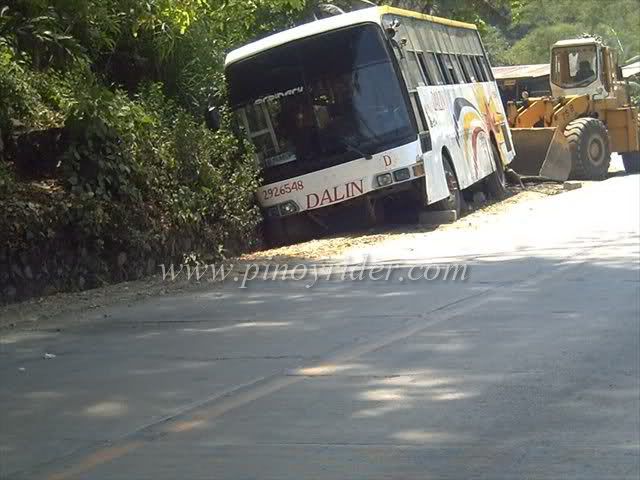 It just fell.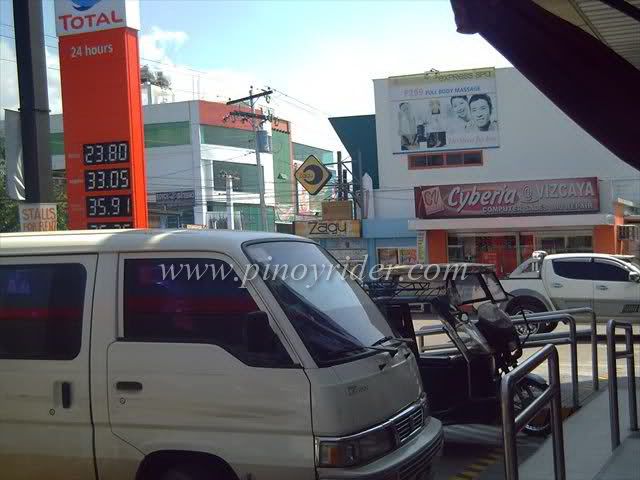 Solano, Nueva Vizcaya…while resting in McDonalds.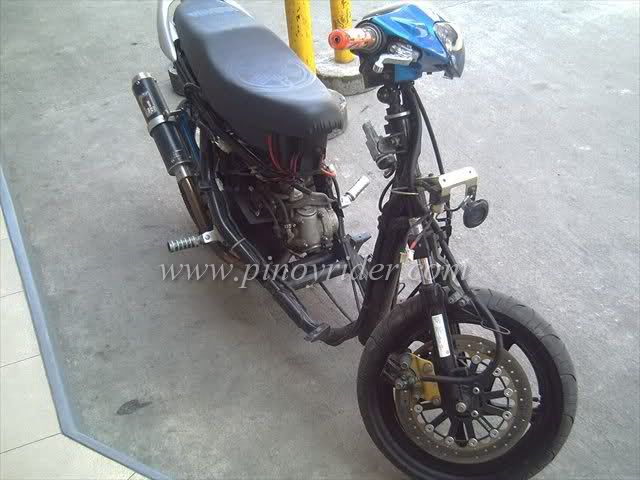 Unique looking bike.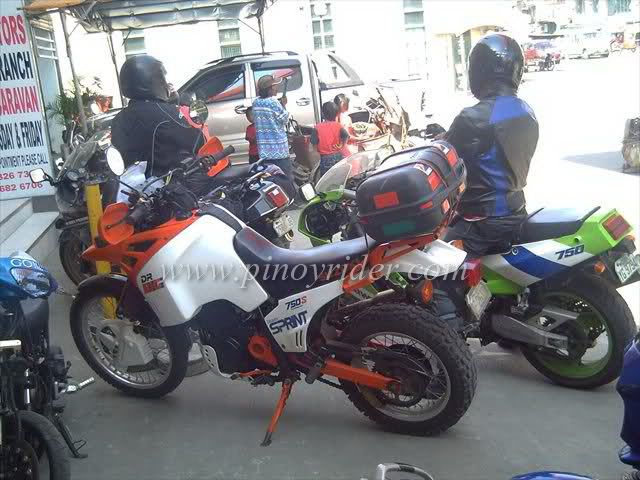 Stop-over for some big bikers.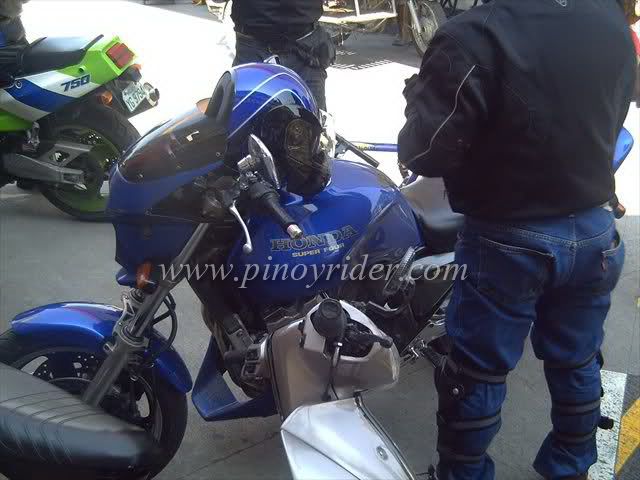 Looking good.
________________________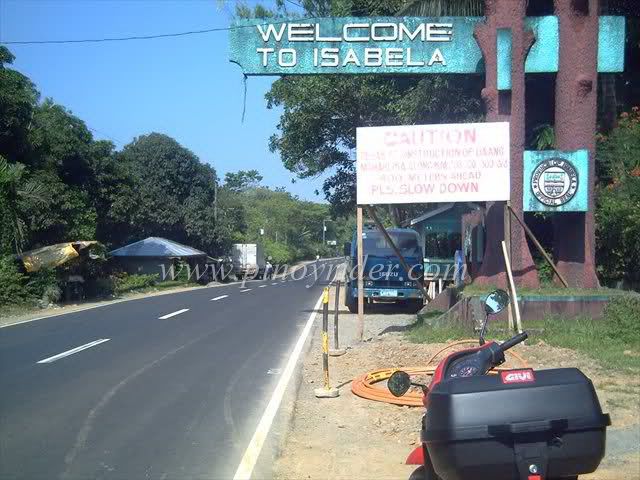 Welcoming me with open arms.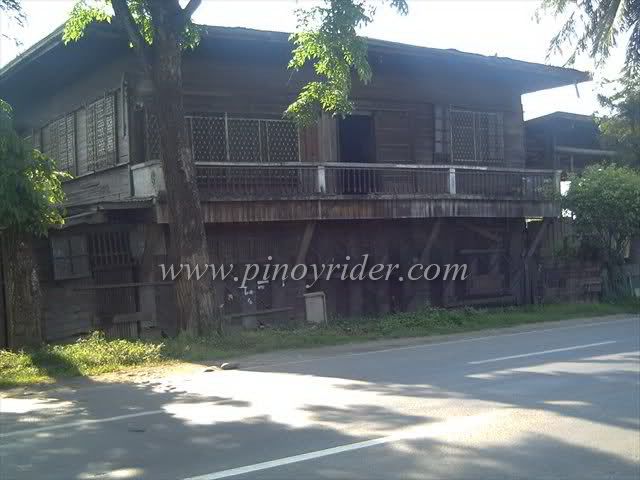 A really, really, really old house in Santiago, Isabela.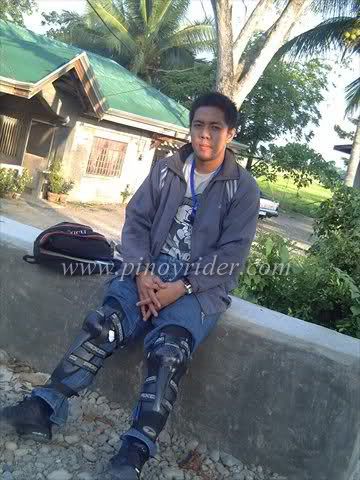 After 380 kilometers of traveling, I really needed a break. Roadside about 20 kms from Ilagan, Isabela. The locals were really friendly and the owners of the house at the background even offered water (after they saw how exhausted I looked) and shared stories with me while I was resting. This was about 4 pm already.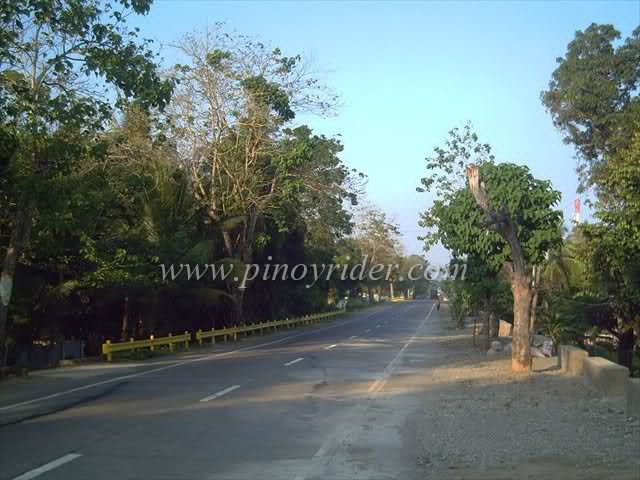 Seemingly endless straights, let's go!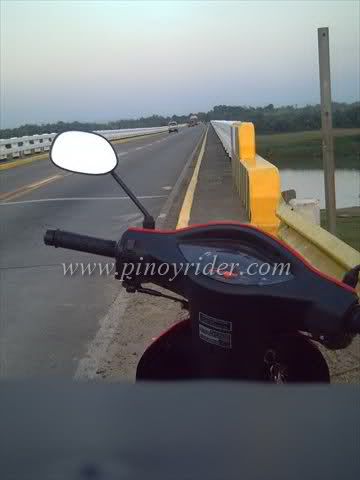 Crossing the bridge.
_________________________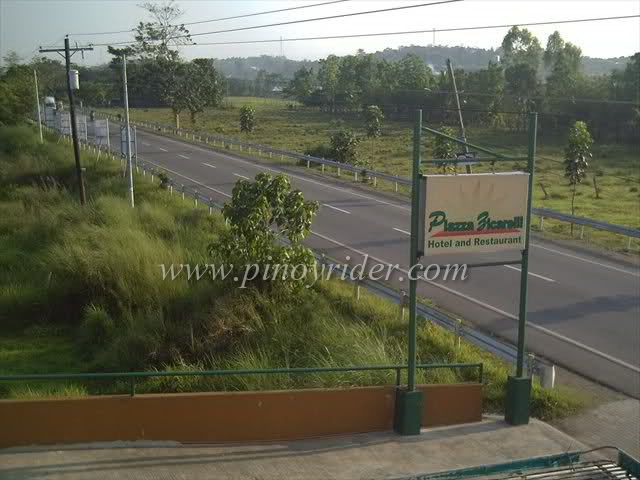 Where I spent the night.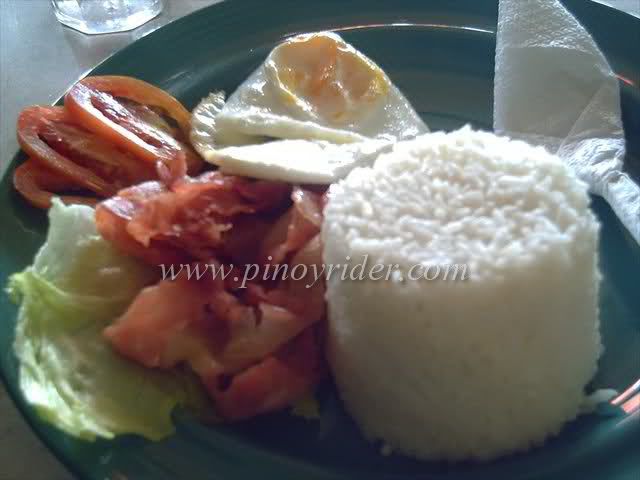 My simple breakfast.
______
Some shots before I headed home: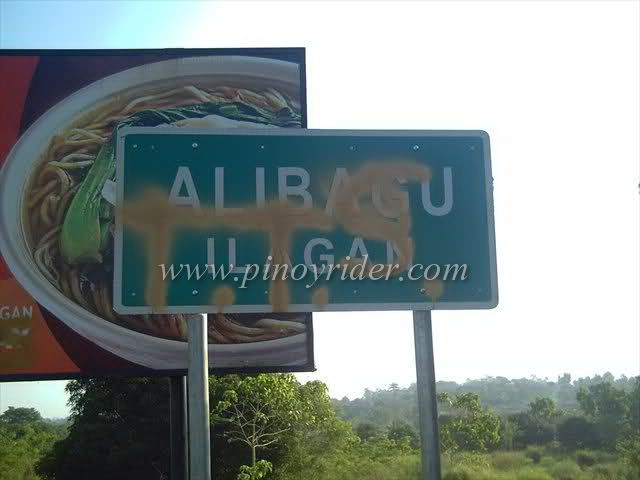 Desecrated sign just before Ilagan.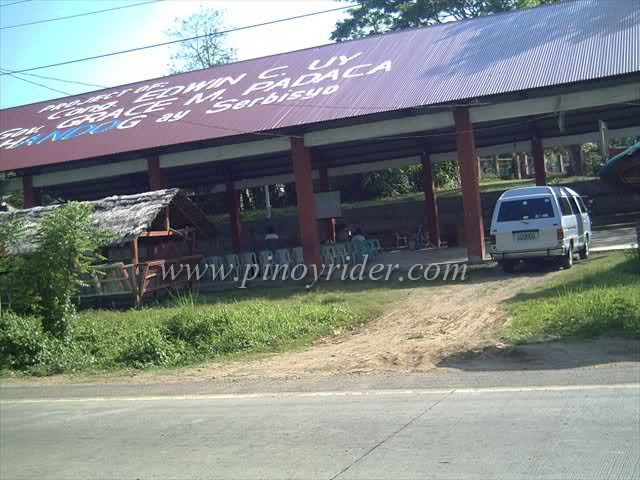 Welcome to the capital of Isabela.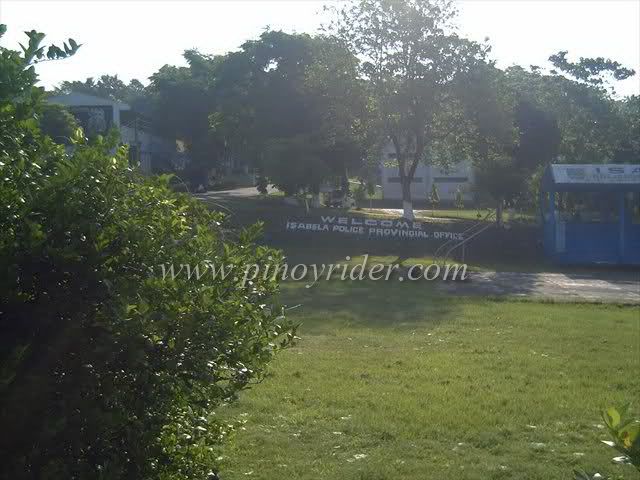 Random shot, the place was huge.
______________________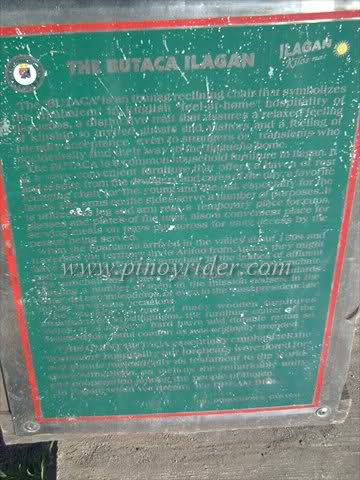 World's Largest Butaka (Rocking Chair).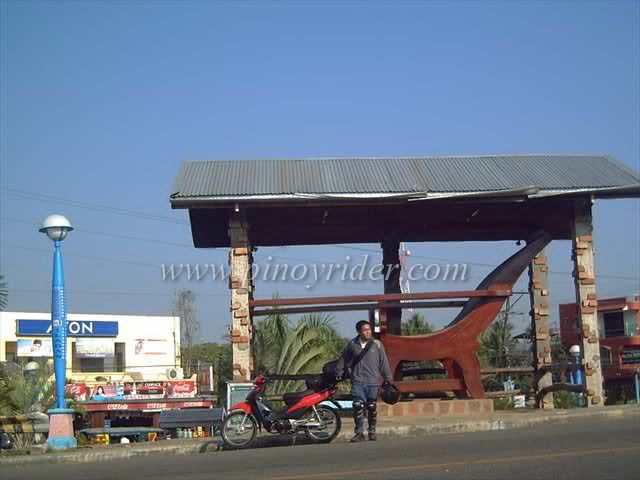 World's Largest Butaka (Rocking Chair).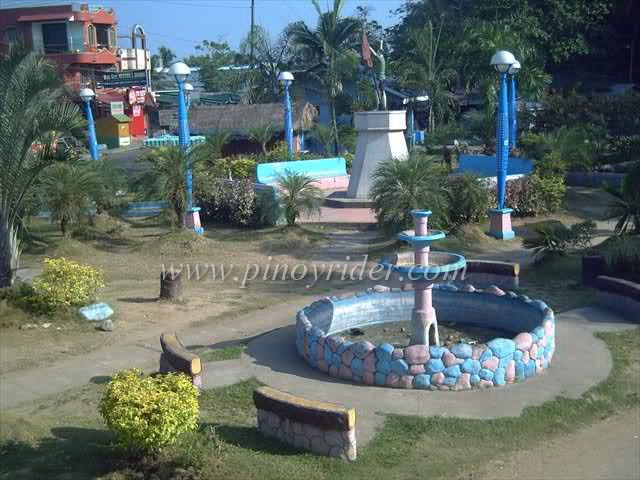 Park in the city.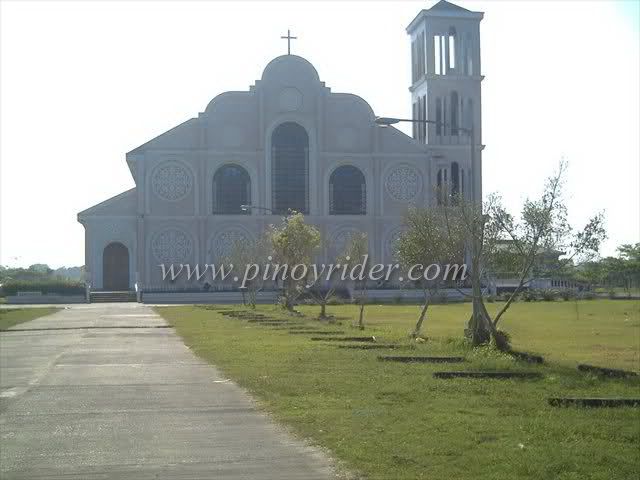 It's a pink church along the highway.
Where to go?
_______________________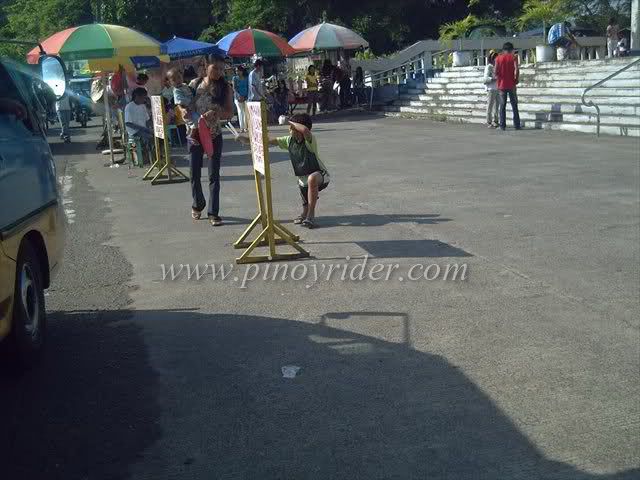 Random shot: The kid walks like that while selling candles in front of the church.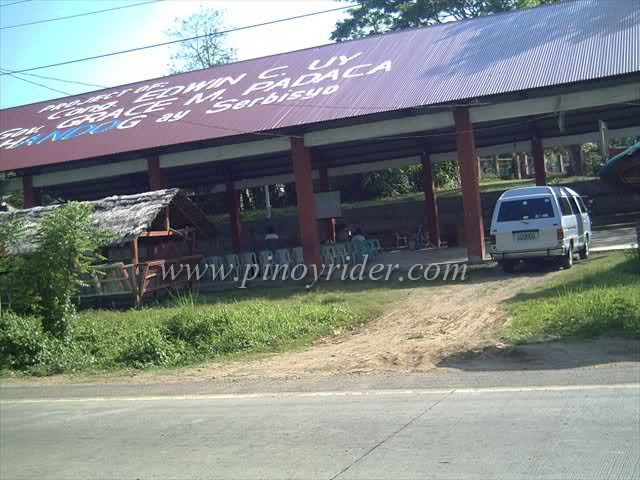 Band practice.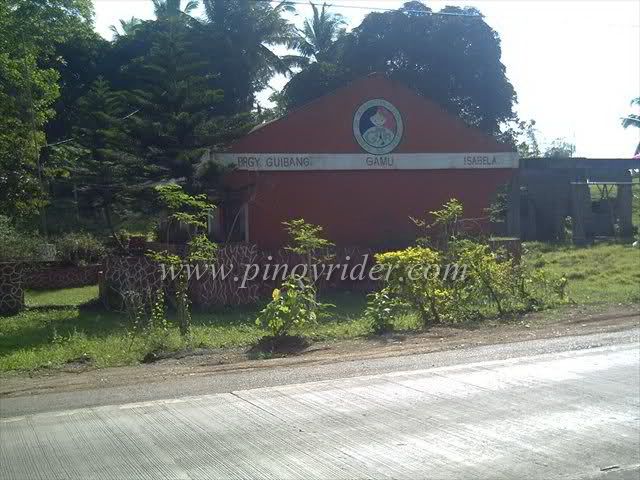 Barangay Hall.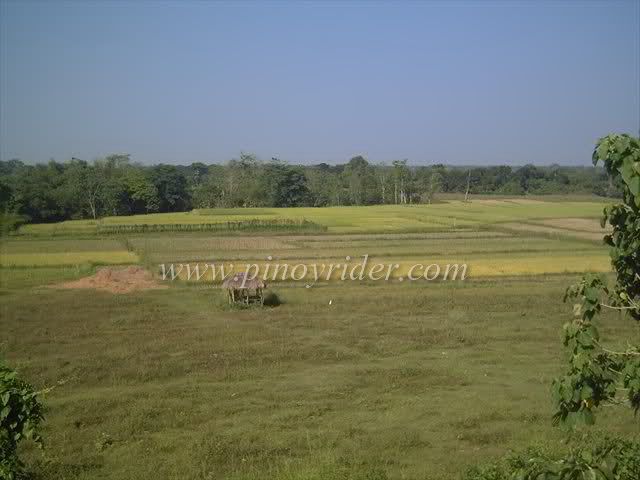 Small kubo in the middle of the field.
Some tree formation I saw.
School or Ship?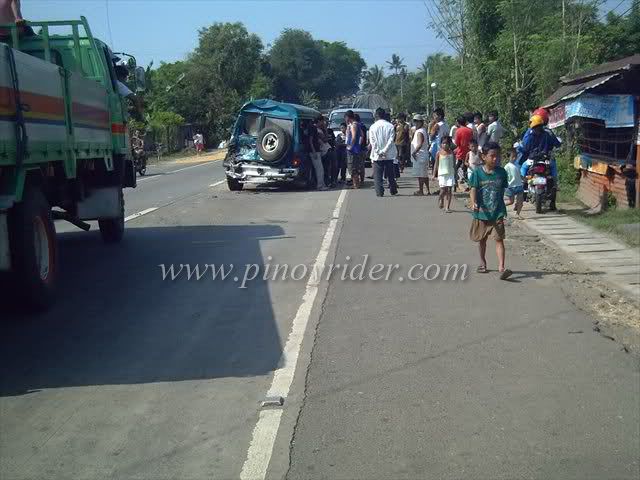 When you get to travel a lot, it's certain you'll see lots of instances like this.
Overtake with caution always.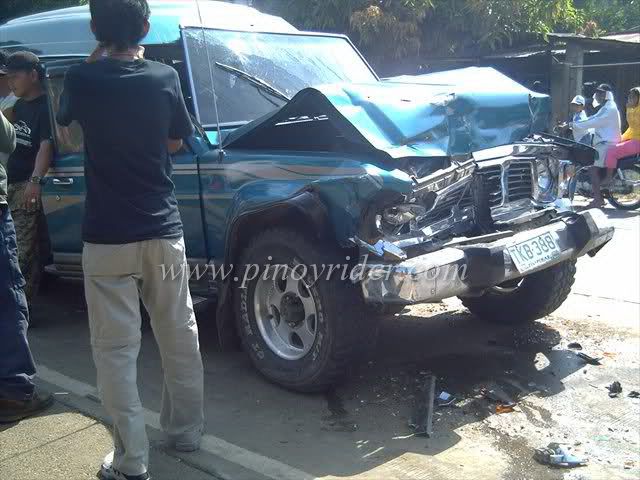 Thank God the driver is alive.
__________________________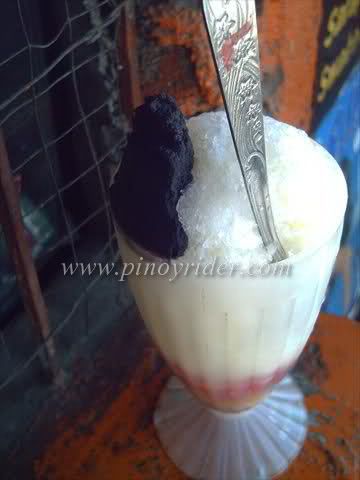 Macro shot of my meryenda at 11:30 am.
Mainit na.
10 pesos.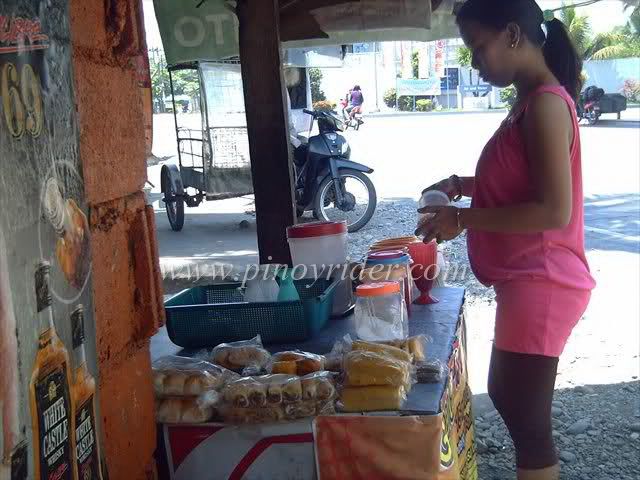 Ate, isa pa nga.
Background – Left my bike after my gas up to have a halo-halo snack.
3.46 liters gas up, meaning I had 0.24 liters worth of fuel left. The Fuel gauge was at empty already for the past 35 kilometers, and that happened when I was crossing mountains. Buti nalang umabot.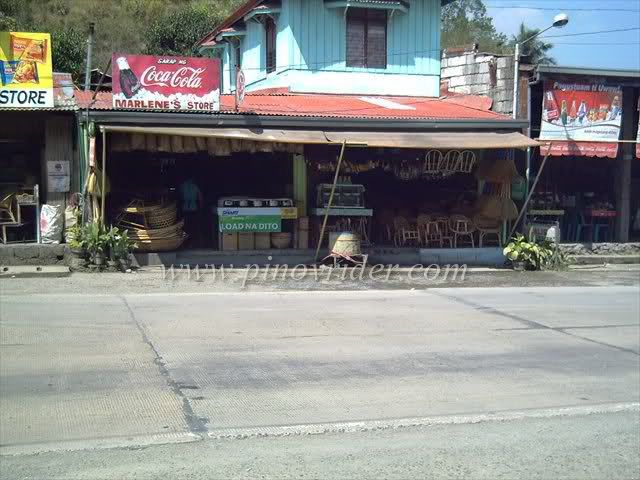 Sta Fe, Nueva Vizcaya – all stores are selling these kind of stuff.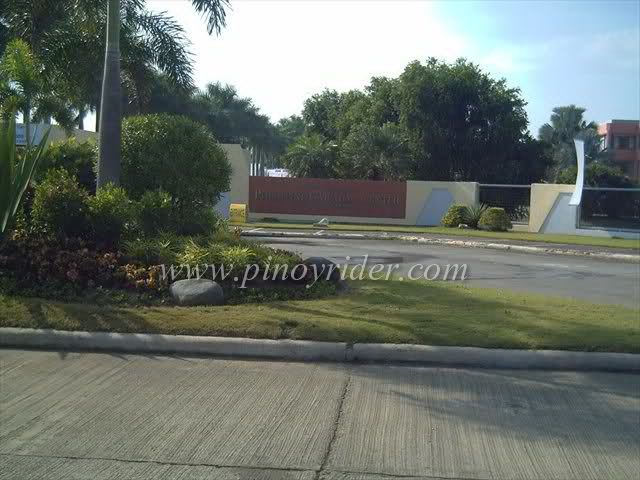 Random shot along the way – Philippine Carabao Center?
My Wave had a fully loaded 39 liter givi box which contained at least 2.5 liters of water and gatorade, and a UB bag.
Left on a full tank.
First gas up – Cabanatuan – 2.97 l
2nd – Sta Fe – 2.51 l
3rd – Santiago – 2.40 l
4th – Ilagan – 2.13 l
5th – Solano – 3.46 l
6th – Talavera – 2.7 l
7th – Paranaque – 2.95 l
_____________
19.12
850/19.12 = 44.45 km/l
Ride details:
Odometer:
To:
Paranaque – 5584 km
Gapan – 5688
San Jose – 5763
Nueva Vizcaya border – 5809
Solano – 5870
Santiago – 5923
Ilagan – 6022
From:
Ilagan – 6022
Santiago – 6100
Solano – 6152
Gapan – 6327
Marilao – 6398
Paranaque – 6434
Total of exactly 850 kilometers travelled in 41 hours on my 100cc.
Bought some pasalubong at Sevilla sweets in San Miguel.
Took me almost 2.5 hours from San Miguel to Marilao sobrang traffic and I had difficulty seeing due to the newly installed crappy yellow all weather bulbs I had recently installed, and hindi pa maganda pagka align ng headlight parang sa taas nakatutok. I will switch back to stock.
I arrived at 10:30 pm in one piece, and after 850 kilometers.
God is good all the time, thank you for guiding me along the way and taking care of me on my journey.
Live Free…
– Erik Gatmaitan is the author of https://www.pinoyrider.com – Journeying the Philippines SOLO on a motorbike.
Follow his adventures on his website or through his Facebook page at http://www.facebook.com/PinoyRider