About 150 kms away from Manila lies a rural Eastern Luzon ocean get-away:
Real, Quezon.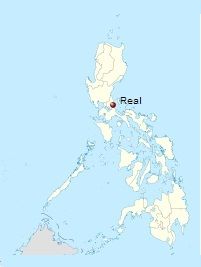 The Travel
I wanted to bring Belle to the beach for her birthday, but the thing is I don't want to bring her to one with lots of people, mainly because I wanted her to enjoy the serene feeling of being near the ocean (think the opposite of Boracay or Matabungkay). Upon researching and reading some ride reports from fellow bikers, I figured some quiet time in the Philippines' eastern side would be a good bet.
We left quite late already, at around 10 am, with the intention of having a late lunch by the shore. This was because I thought that it would only take 3-4 hours to reach Real via Laguna Province Road. Although a holiday, the road from Muntinlupa was unsurprisingly still congested.
We had our first stop at Calamba for a quick lunch.
Here's my everyday date. 🙂
We breezed through the towns of Los Banos, Bay, Calauan, Victoria, Pila, Sta. Cruz, and then the historic town of Pagsanjan.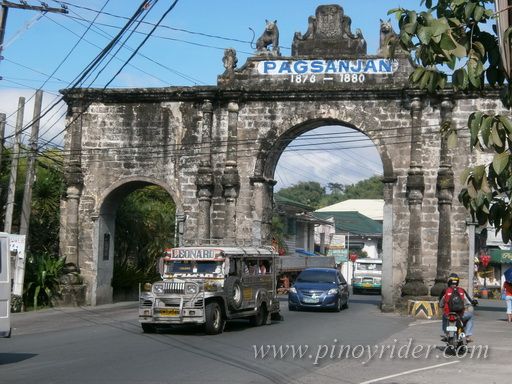 Travel time is faster in this part of Laguna since there were hardly any vehicles on the main highways. We took the Pagsanjan – Lumban – Kalayaan – Paete – Pakil – Pangil route before making a right turn at the Famy intersection towards Quezon Province.
Although there were numerous road constructions after Famy, they were manageable since the wait time was lessened due to the number of vehicles on the road.
We reached Real at about 4 pm and immediately proceeded to look for a place to spend the night.
Real road marker
The Place
While scouting for a good place to stay, a man approached us and offered their place for 400 bucks (the others were for 800-2000 PhP or $20-45) so we said, that sounds good, then we checked it out and found it to our liking. We had the entire 2nd floor, 2 rooms, plus a great view of the beach. They even offered to cook us our meals for a small amount. Pretty good deal, I should say.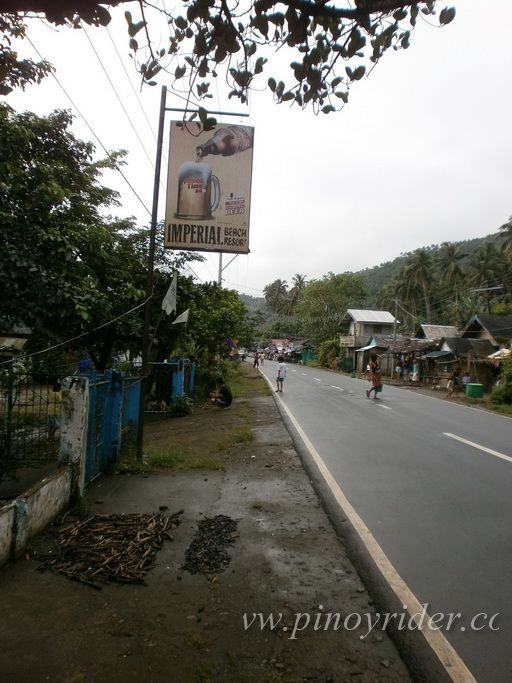 Imperial Beach resort
Nice view from our Balcony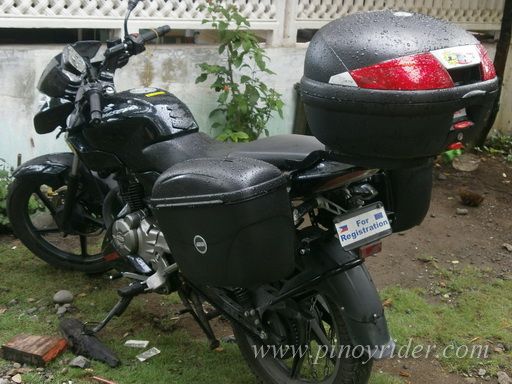 Here's my bike, comfortably and securely parked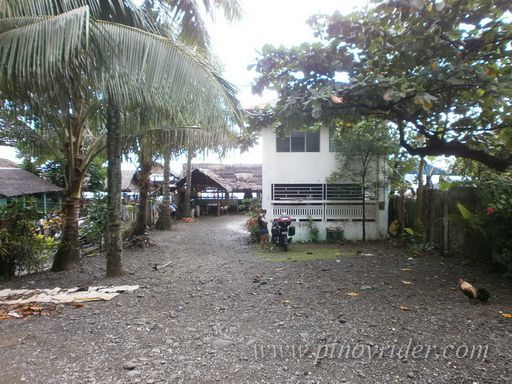 This is how it looks like from the outside
The Food
I've heard all praises from my friends who went here before me that the seafood in Real, Quezon is really something to look forward to. I was not disappointed. Talk about having freshly caught seafood for your dinner. This is definitely one experience that would satisfy people who go on gastronomical tours.
Name the seafood you want and they probably would have it here. The Talipapa (fish market) sells freshly caught fish by the road side so it would be pretty hard to miss it. It is located at the Tignaoan town proper. Personally, we bought some Tilapia and Squid for inihaw. Along with that, we also bought half-a-kilo of Eggplant, as well as some tomatoes and onions to be mixed with Toyo and Suka. Oh and please don't forget the 20 pcs of isaw (Chicken intestines) and an order of authentic Sinantolan too! Did I mention that there were only two of us?
The most interesting thing I noticed while going through the Talipapa is that they really try their best to make their stalls clean and organized, which is a big opposite of what you will see in the wet markets of Metro Manila. This is very fitting as the seafood they sell are real delicious.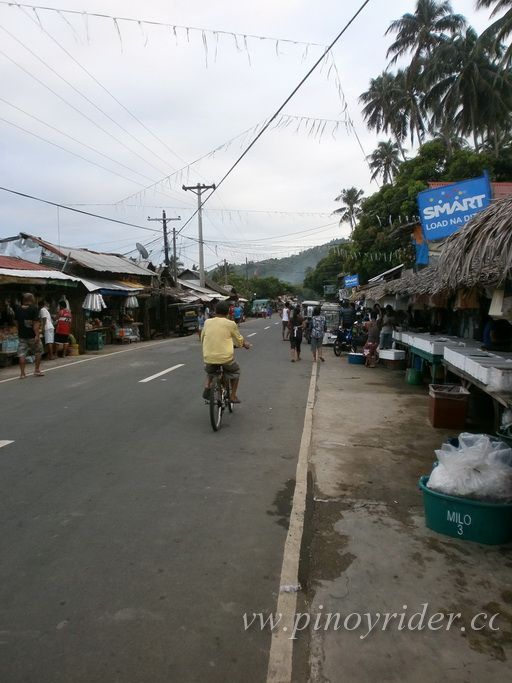 I'm excited because I'm about to have these for dinner – Fresh seafood from Real, Quezon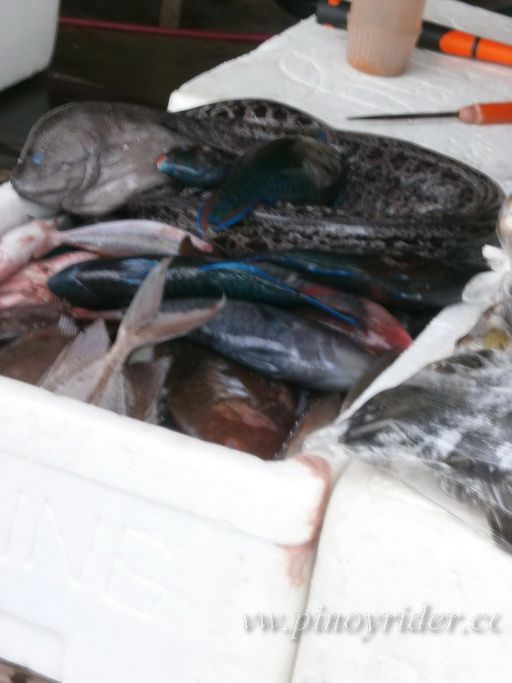 Good Lord, what is this?
Neatly organized in styrofoam containers
Colorful Fish
This one's huge
This is the grill where Ate and Kuya cooked our food
Sinantolan – it gave me a unique, sour taste, but quite good. It is alright to try out new things sporadically.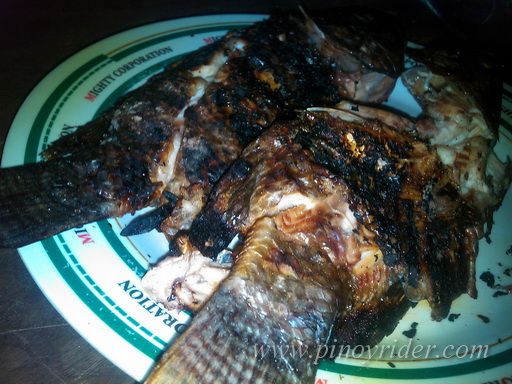 Inihaw na Tilapia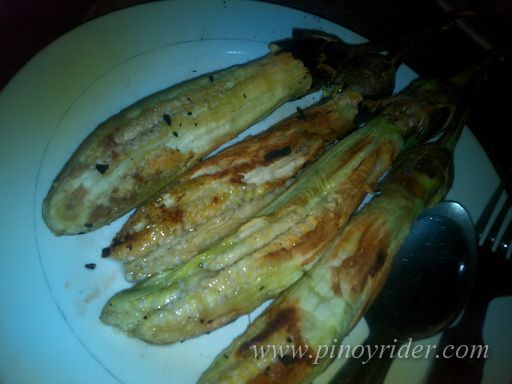 Inihaw na Talong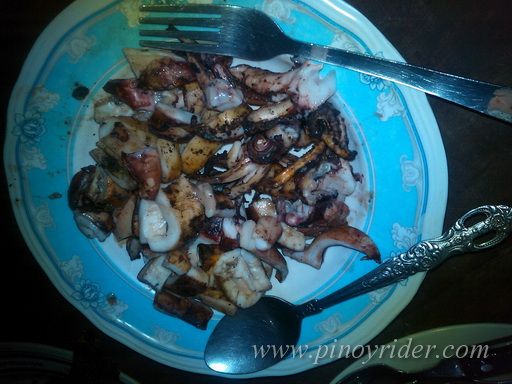 Inihaw na Pusit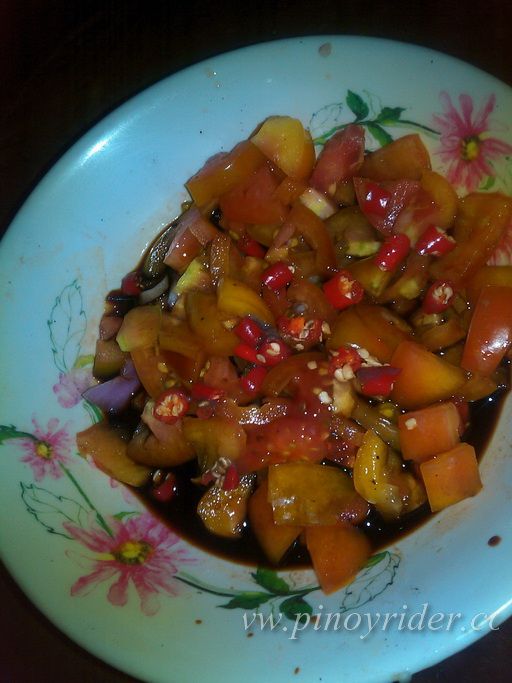 Our special sauce – A combination of soy sauce, vinegar, tomatoes, onions, and chili pepper. Very very good, while eating with our bare hands.
Here's the birthday girl.
We definitely enjoyed the sumptuous dinner. I wanted to call it simple but I can't since we had so many viands that night.
If given a choice, i would want to have my weekend dinner here regularly because if you've been following my blog, then you'd know that I like eating. If only this place was much nearer. There is actually an alternative in Metro Manila, Paranaque's Dampa, but expect to shell out up to thrice as much.
The Beach
The beaches of Real, Quezon has brown sand. Boracay enthusiasts might think it's a far cry from Boracay. Well they are correct, Real and Boracay are worlds apart. Away from the bright lights and noisy sounds of Boracay, yours truly, not being a very big fan of sand color, agree with that. Here in Real, you can actually be one with nature, and enjoy how the beach is supposed to be enjoyed…with serenity. There will be no bright lights or loud music to distract you. You will hear the birds chirping, the waves splashing, and feel the breeze of the wind as you're by the seashore. There's a certain calmness that you'll find, one which would help you reflect.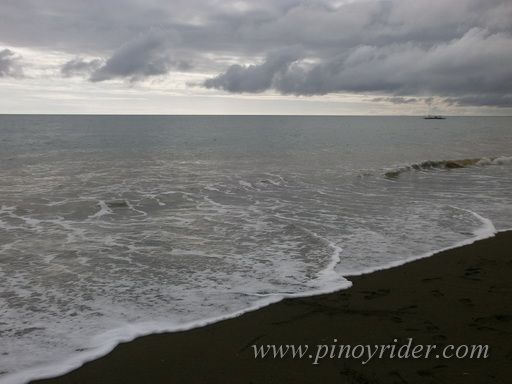 This is a new discovery for me, and certainly a good one. I expect myself to be back here very soon, both for the beach and the food.
Whenever I reach new places, I really feel blessed.
Live Free…
– Erik Gatmaitan is the author of https://www.pinoyrider.com – Journeying the Philippines SOLO on a motorbike.
Follow his adventures on his website or through his Facebook page at http://www.facebook.com/PinoyRider