During one of my most recent roadtrips, I encountered a roadside restaurant in Bacoor, Cavite…it looked interesting enough to merit a second look. There was a huge poster at the entrance describing what the dining experience inside is. The concept was strikingly familiar to the original Kamayan sa Palaisdaan in Tayabas, Quezon.
I figured that since it got a 2nd look from me, it probably deserved a visit sometime very soon.
With my Kymco Super 8 in tow, Belle and I went to Kainan sa Balsa.
This is what will greet you upon entering. Good food…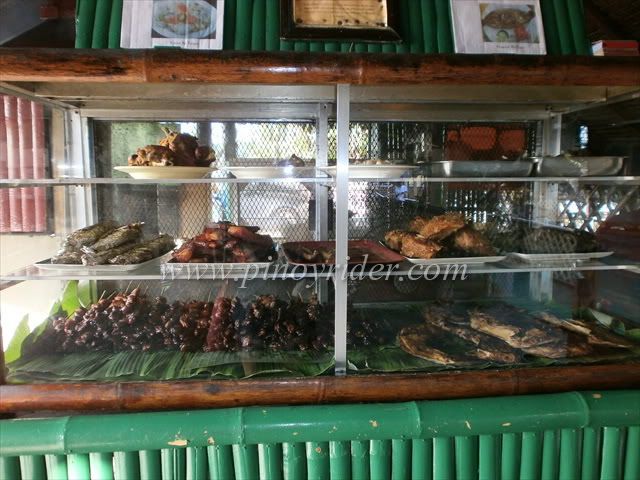 This is the unpaved parking area. It seems pretty secure since there's a security guard here. Lol!
In the small chance you won't be comfortable in a floating kubo, they have a small closed area for dine-in too.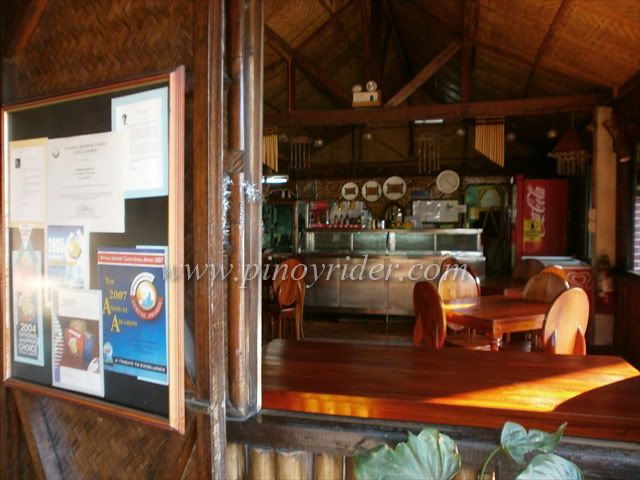 Well, it's called Kainan sa Balsa for one obvious reason…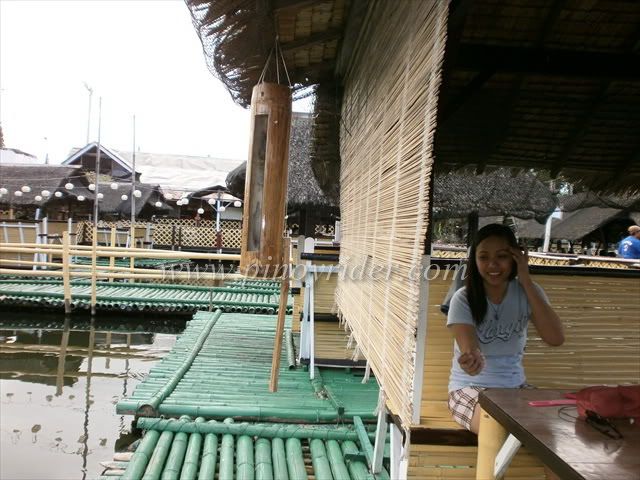 We ordered Inihaw na Tilapia (120 Php) and 3 sticks of BBQ (40 each) along with the expected rice and softdrinks.
We were given free soup by the way.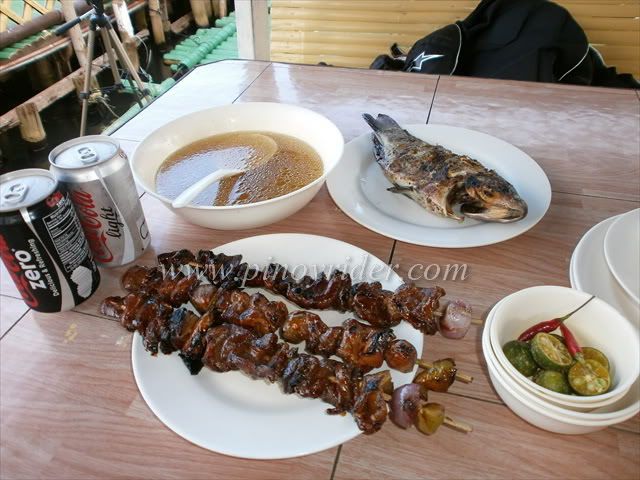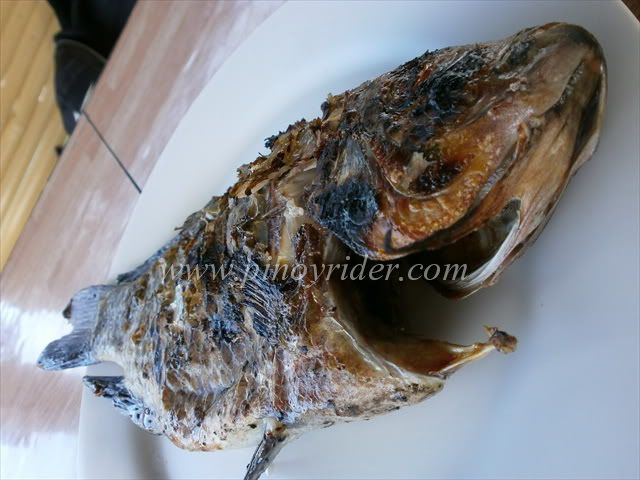 Dimple Belle pa posing posing…
One of the attractions of the place is that you can fish in their fishpond for only 50 pesos (rental of fishing rod included) and you may buy the tilapya that you'll get. Pretty good deal for a family bonding/adventure.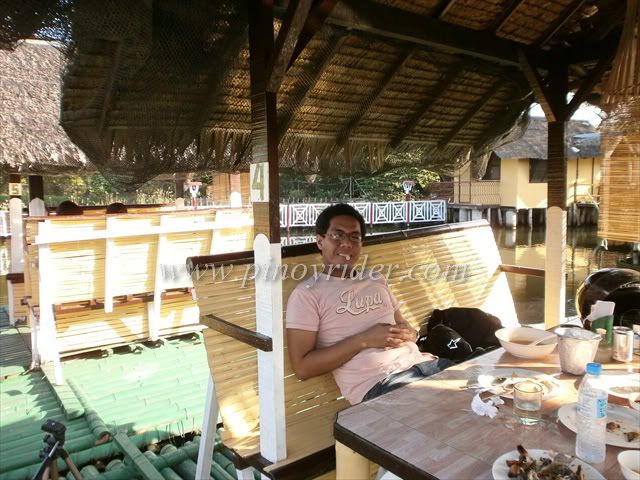 The Pinoy Rider, all smiles after a good meal.
Kainan sa Balsa is located at Evangelista Street, Banalo, Bacoor, Cavite.
Live Free…
– Erik Gatmaitan is the author of https://www.pinoyrider.com – Journeying the Philippines SOLO on a motorbike.
Follow his adventures on his website or through his Facebook page at http://www.facebook.com/PinoyRider