I recently did my Extreme Northern Luzon Loop and as always, part of my trip would be a gastronomic tour. I stayed in Laoag City (and toured the nearby towns) for 3 days and experienced a lot of food. While doing my day tour photowalk, I came upon this nice, steady spot located right smack at the middle of the city. It was actually one of the recommendations when I was looking for one as I checked out FourSquare. And so, one of the places that gave me an unforgettable experience would be Johnny Moon Cafe.
To give you an approximation, Laoag City is located almost 500 kms from Km. 0 in Luneta in Manila.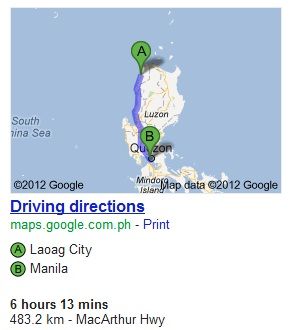 Located at La Tabacalera Ilocano Lifestyle Center, Llanes cor. Gen. Luna (West of Capitol), 2900 Laoag City. For us out-of-towners, it would probably be easier to say that it's right beside the Museo Ilokos Norte and the Provincial Capitol.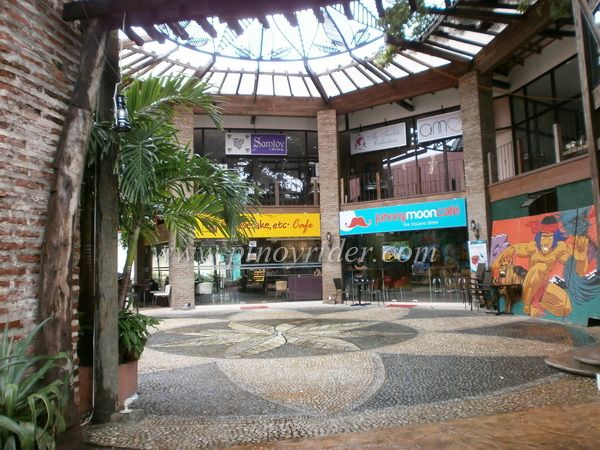 There are other establishments in the area such as Gerry's Grill, Cheesecake etc., etc. but I do suggest for you to try out Johnny Moon Cafe first to experience authentic Laoag food in a classy chill-out restaurant environment.
The Cafe`
Neatly arranged interior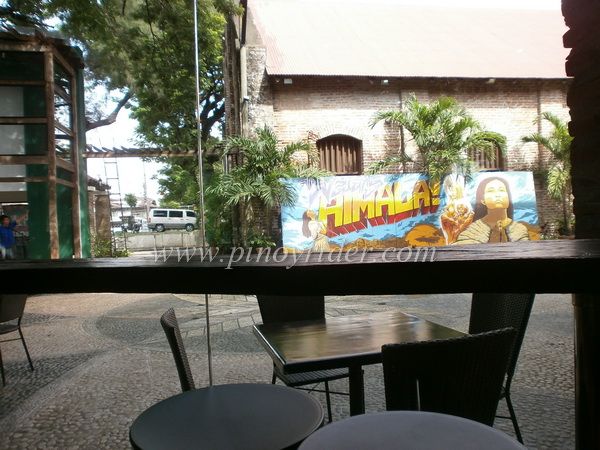 Color combination gives you that relaxing feel, so you could unwind.
From the inside.
The Food
As I was browsing the menu, I noticed they had a lot of Ilokano specialties so I ordered the Bagnet Sandwich (w/ Fries) and Dragon Fruit (Pitaya) Shake (a Foursquare recommendation).
And boy I hit the jackpot.
I got my Dragon Fruit Shake first.
and then the meryenda.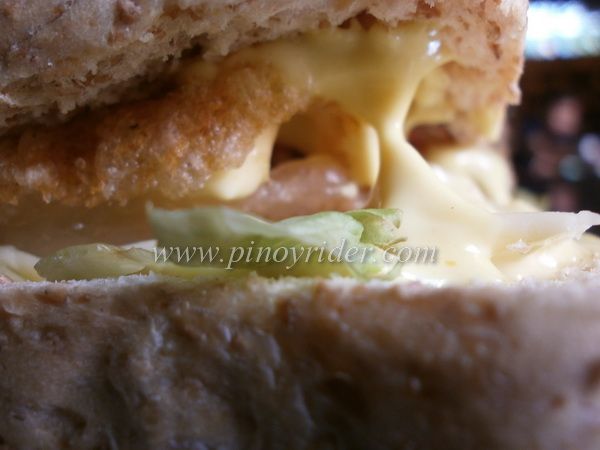 Masarap, and malutong.
I paid a total of 270 Php for the two items and it was well worth it. I was supposed to pay by credit card as they had the Mastercard and Visa logos posted at the door but when I gave them my card, the server said that it's only good for purchases of 500 Php and up. No biggie, I paid in cash.
This will be the first establishment I'll visit next time I go to Laoag City.
But the real question is…Who is Johnny Moon? 🙂
Live Free…
– Erik Gatmaitan is the author of https://www.pinoyrider.com – Journeying the Philippines SOLO on a motorbike.
Follow his adventures on his website or through his Facebook page at http://www.facebook.com/PinoyRider