I had my first sportsbike, Bumblebee – a 2009 Yamaguchi Hurricane be converted into a race replica by Darkbenz. I was absolutely thrilled on the result that I knew where to go to right after I got my CBR.
Within a week of purchasing, I went all the way to Malabon City to personally visit Darkbenz in his shop.
Darkbenz (Chris) doing his measurements
Previously he was doing cut-out stickers so I thought I would be getting the finished product within the day. Too bad, I had to come back after a week since he was already having his decals printed through a third party. That's okay, I thought, since I knew this will be worth the wait.
After a week, I was too excited to go back and see my bike turn into my requested "Redbull Replica."
I've seen one done on a Black CBR but i personally didn't like how "loud" it looked like and the "Red" Redbull didn't really jive well with the dark background.
With that in mind, I wanted to have a simpler but more attractive design. With the focus still on the bike itself, not on the decals.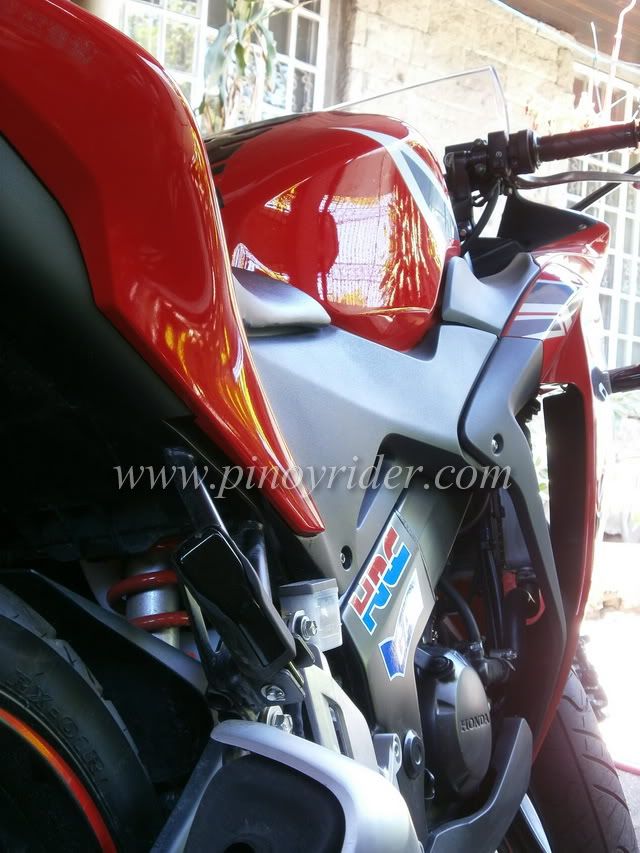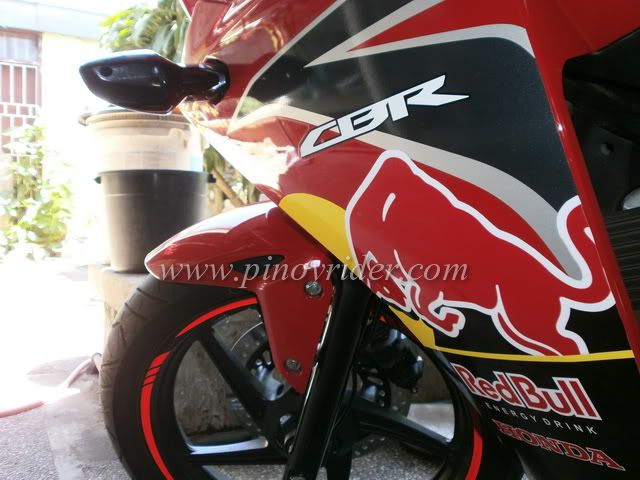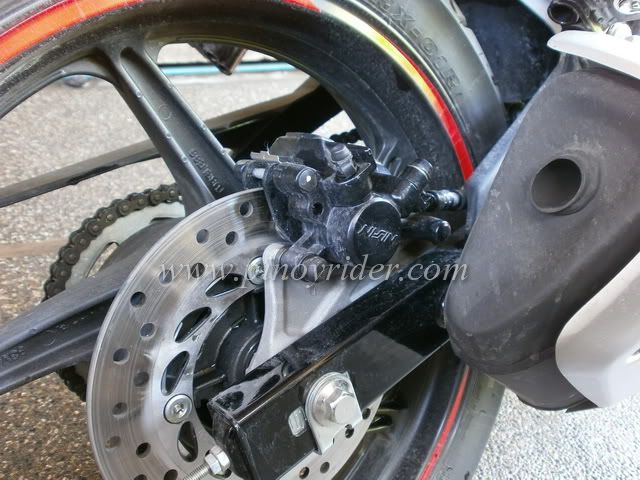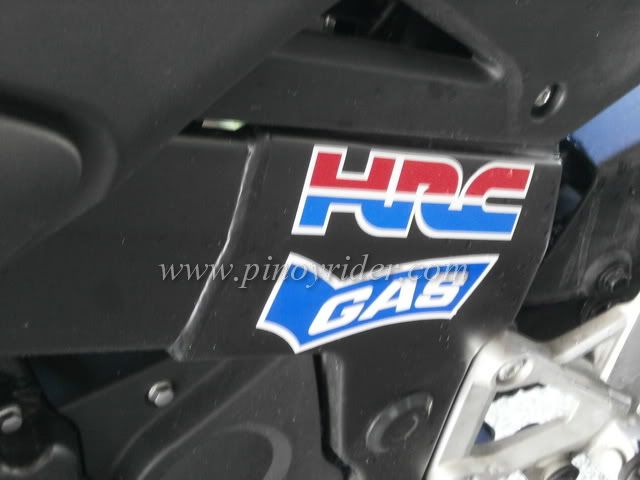 Live Free…
– Erik Gatmaitan is the author of https://www.pinoyrider.com – Journeying the Philippines SOLO on a motorbike.
Follow his adventures on his website or through his Facebook page at http://www.facebook.com/PinoyRider