As part of my Extreme Northern Loop tour, I have upgraded my GPS Tracking system which will aid me on this journey.
from a small 3.2″ Alcatel to a 7″ Bad Ass!
Before: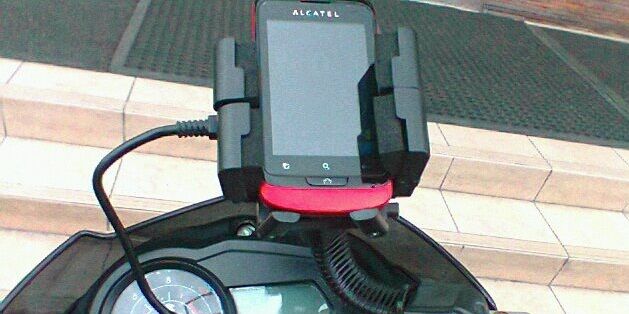 After:
My new GPS is a 7″ ZTE Android Gingerbread tablet 3G phone with a 3700 mah battery capacity.
It currently carries Navitel (OSM), Navdroyd (online/offline) and Google Maps (online).
Gettin' ready… and excited 😉
Live free…
Live Free…
– Erik Gatmaitan is the author of https://www.pinoyrider.com – Journeying the Philippines SOLO on a motorbike.
Follow his adventures on his website or through his Facebook page at http://www.facebook.com/PinoyRider