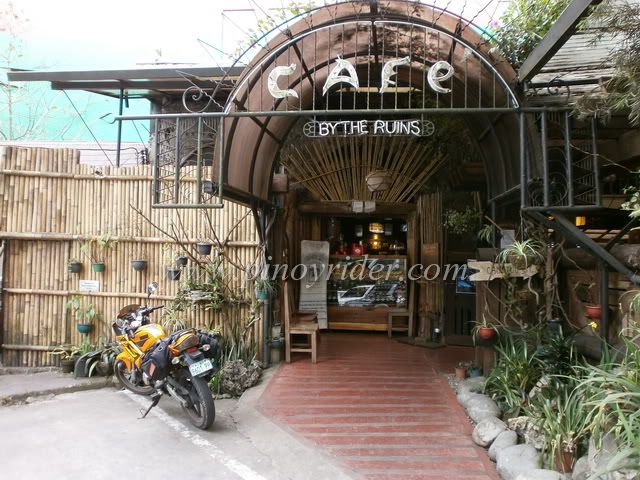 Hands down, this would be my favorite nice and steady spot in Baguio City.
Most visitors would come to Baguio to relax, and this place offers peacefulness, quiet, and calmness.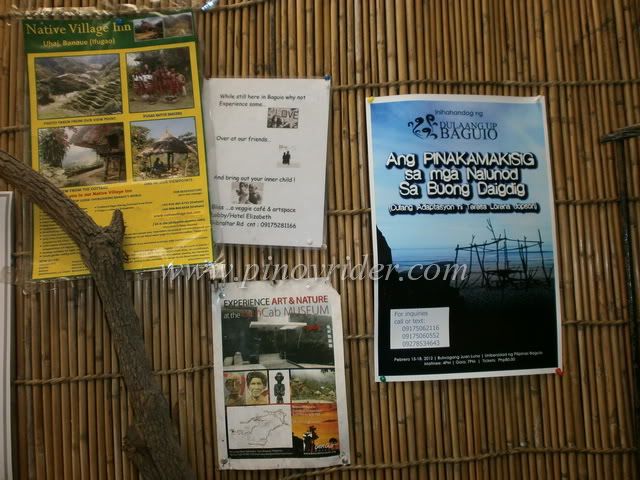 Benguet posters to greet you.
The "Bakery"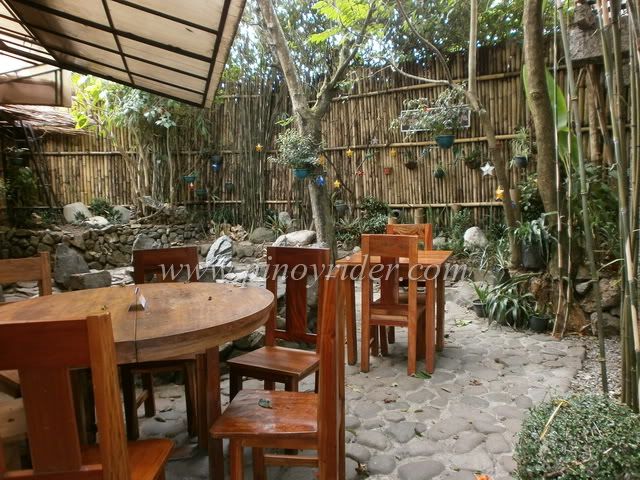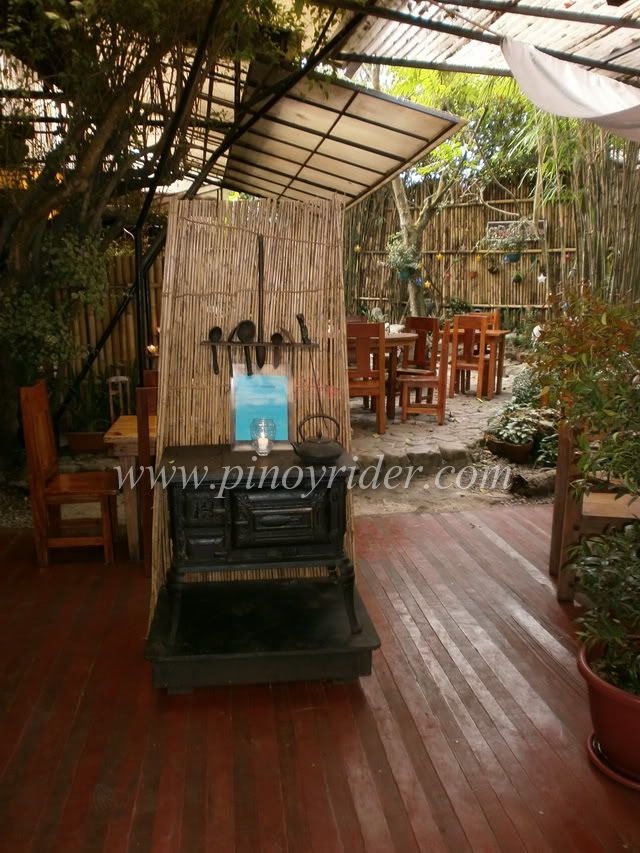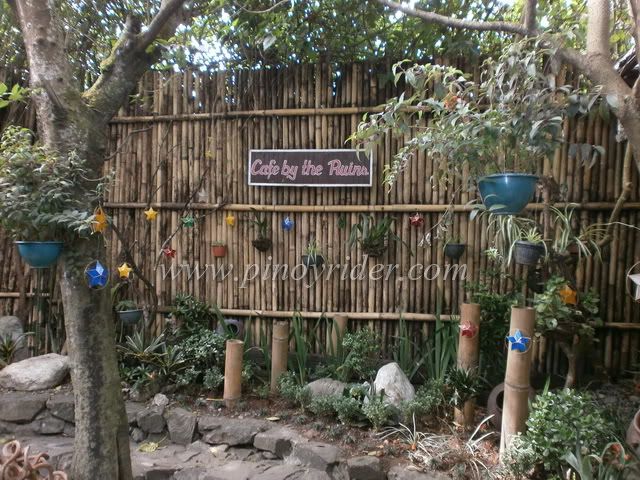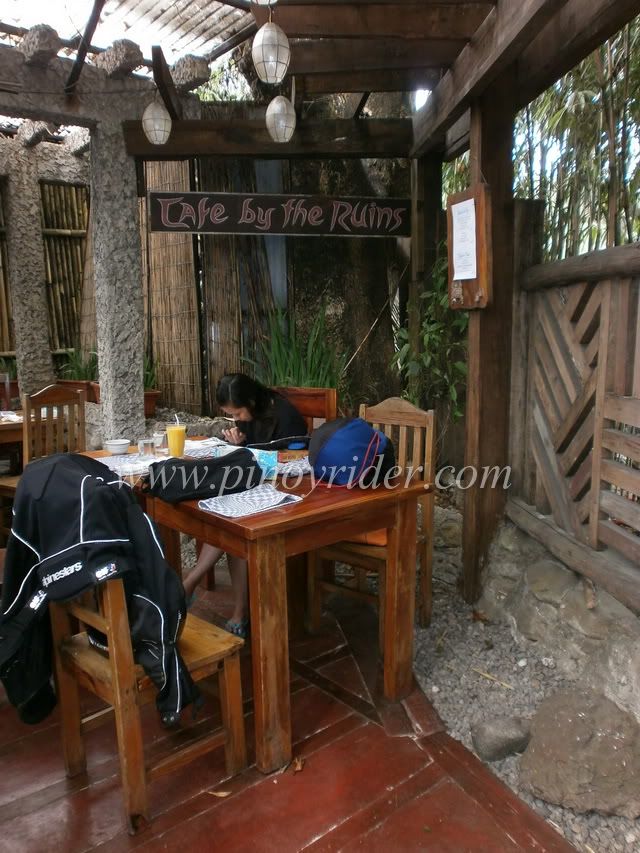 Serenity…how could one not like this place.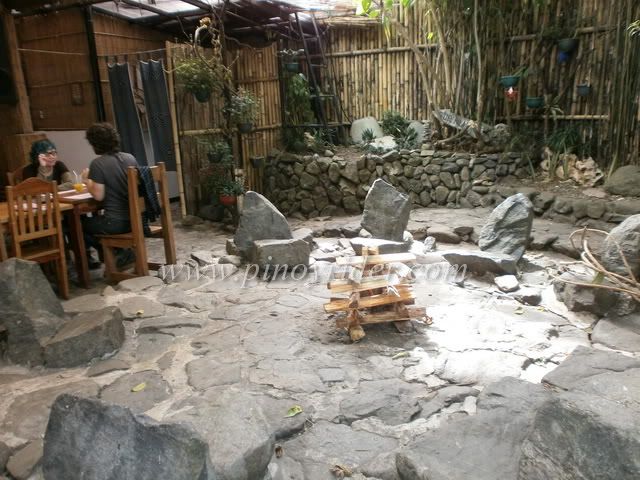 Foreign lovers sharing a nice meal.
The Food.
We sampled the Hundred Islands Sinigang, partnered with the purple rice (the name escapes me as I write this) plus Mango Shake 🙂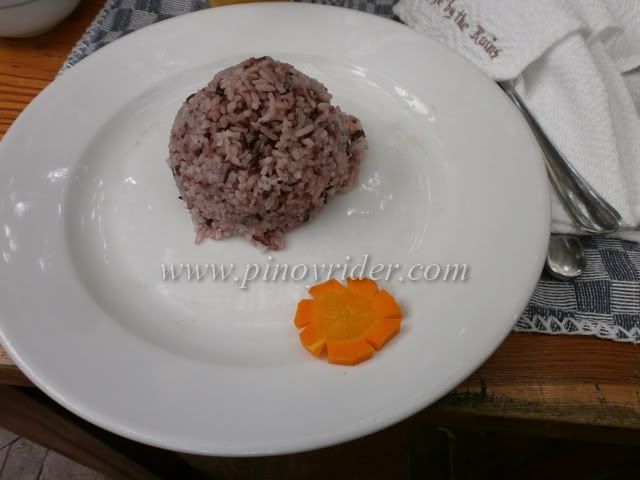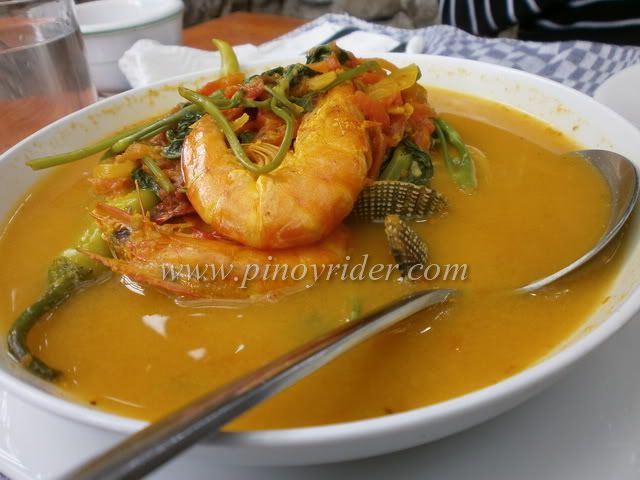 Not only did the Sinigang taste good, it tasted healthy as well… with all the seafoods and vegetables in it. Certainly a very welcoming meal.
For dessert, we sampled the Chocolate Lava Cake. I would personally call it "Super" Choco Lava Cake…hot and freshly baked cake with sumptuous melted chocolate inside…with a very cold vanilla ice cream on top.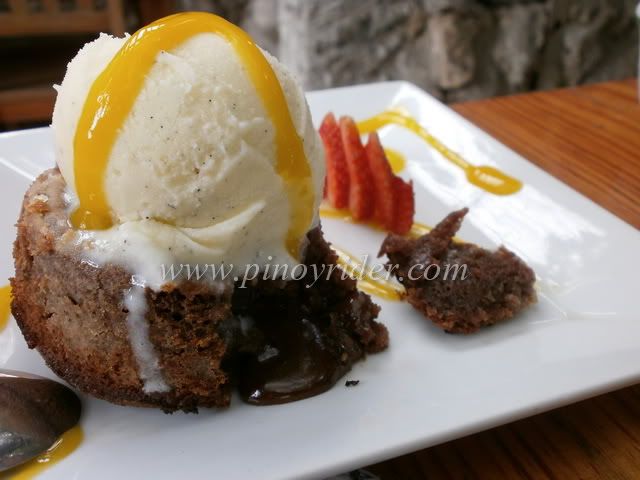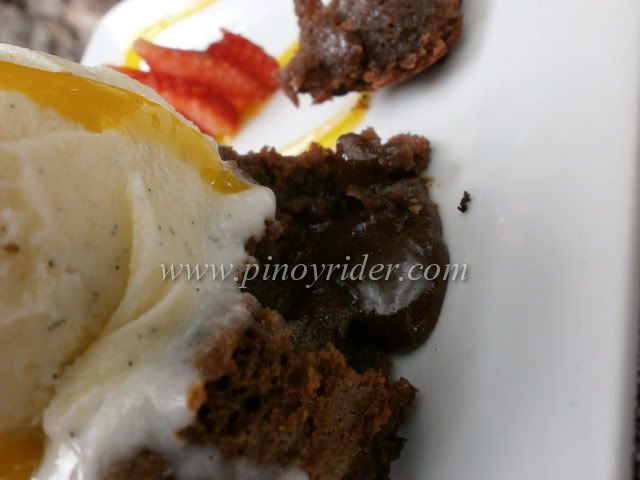 Chocolate Lava Cake. This will make you crave for more.
This place is highly recommended for all. Though the price range here isn't really very cheap, the reason is because the place isn't – food, ambiance, service – they got it. Let me guarantee you that your money will be well spent.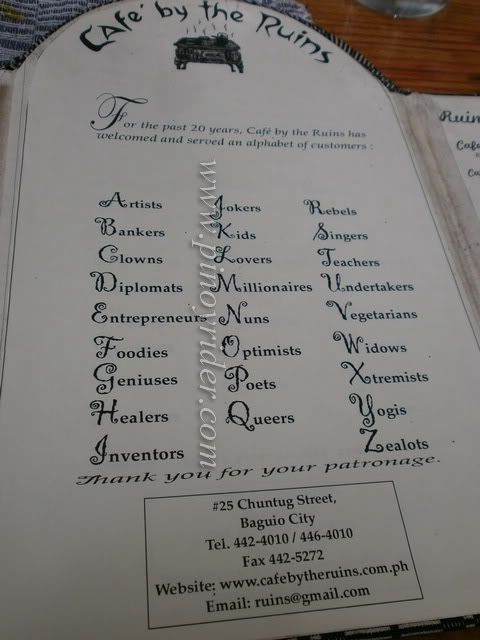 Cafe by the Ruins is located at Chuntug St., Baguio City.
Live Free…
– Erik Gatmaitan is the author of https://www.pinoyrider.com – Journeying the Philippines SOLO on a motorbike.
Follow his adventures on his website or through his Facebook page at http://www.facebook.com/PinoyRider