March 8, 2009 – Bulacan Loop Ride
Newbies Group Ride
When: March 8, 2009 (Sunday)
1st meeting place:
4:30 am at Jollibee/7-11 Sucat Interchange (SLEX Exit)
Take off – 4:45 am
2nd meeting place: Shell Balintawak
5:30 AM –
Take off – 5:45 AM Sharp
Route: Monumento – McArthur Hi-way – San Simon, Pampanga, Sta Ana – Arayat – Arayat National Park – Sta. Ana – Candaba – Candaba Swamp and Bird Sanctuary – San Miguel Bulacan Biak na Bato – Baliwag – Angat – Norzagaray – etc
Monumento – McArthur Hi-way > Sta Rita>Baliwag >San Miguel (Biak Na Bato)
then back to Manila same Route. (One way trip around 78kms from Monumento,
around 3.5 hours by MC ). << Confirmed Route Option : (Looping) If there is still time going back, side ride to Angat/NorZagaray (HillTop) via Baliwag, then going back same route Baliwag to Manila. (+6 hours at least) (Looping from Norza to San Jose>Sta Maria still needs to be explored, will provide
update next week)
NOTE: Road from Sta Rita to San Miguel occasionally have unlevelled asphalt due to
heavy trucks. Iwas tutok sa mga vehicles even at moderate speeds para hinde
mabigla. Road towards Biak na Bato generally good pero marami putol-putol, nice
cemented roads will suddenly end dangerously if approached even at moderate
speed , there are around 5 segmentations like these !!
Biak Na Bato Entrance : 30 pesos per head
Requirements:
– Complete Legal Documents (OR/CR, correct restriction code)
– Safety Gear(s)
– Safety Gear(s) for backride
– Condition your bike
– Condition yourself
– Gas money for 250 kms (5-7 liters for Underbones) + food money
– No shorts and/or slippers
– Camera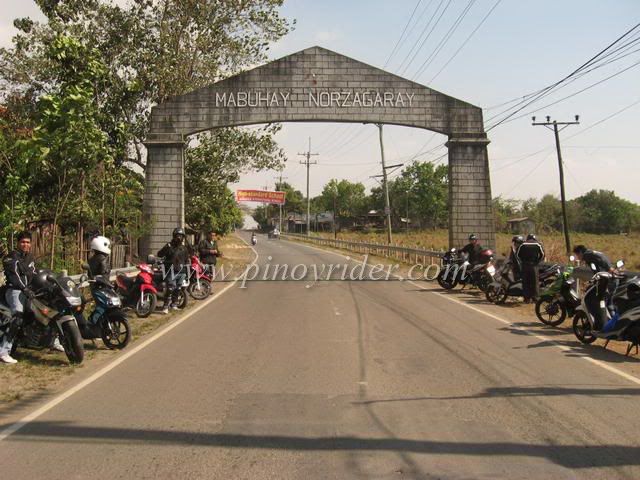 Our first stop was for breakfast in Jollibee near SM Baliwag. We waited another 30 minutes since one of our club mates Mon travelled so slow that it took him half an hour just to catch up.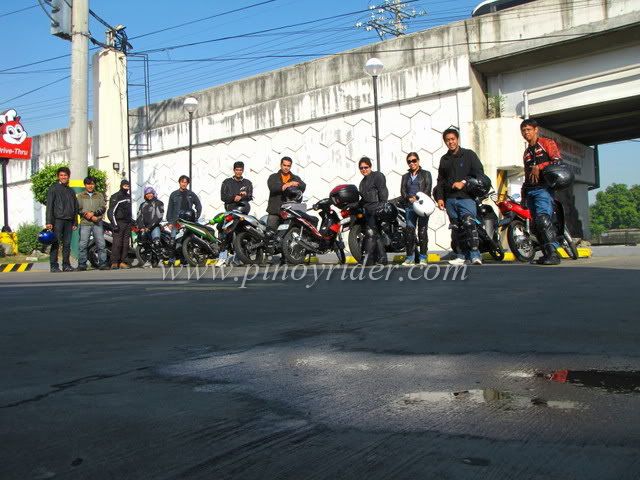 While pacing some of the slower riders (sweeper, actually), I got lost and missed the turn towards Biak-na-Bato (I think this was within San Miguel) and ended up in Gapan! That cost me about 45 minutes of additional travel time and thankfully my group waited for me.
Our first stop was in Biak-na-Bato National Park in San Miguel, Bulacan. From the main road, turn left at the intersection and then travel maybe 10 kilometers of dirt road to get to the park.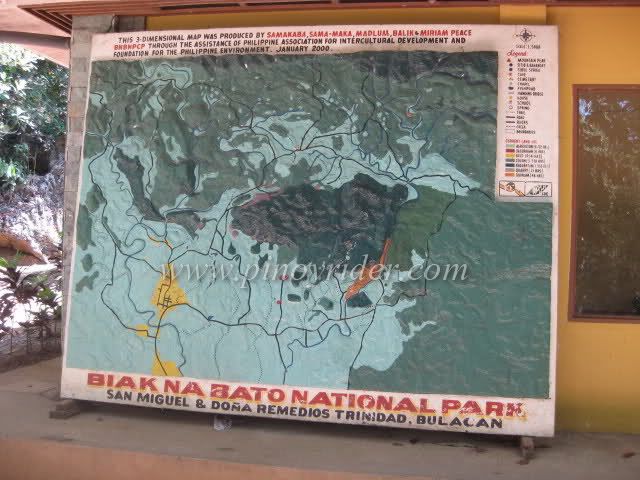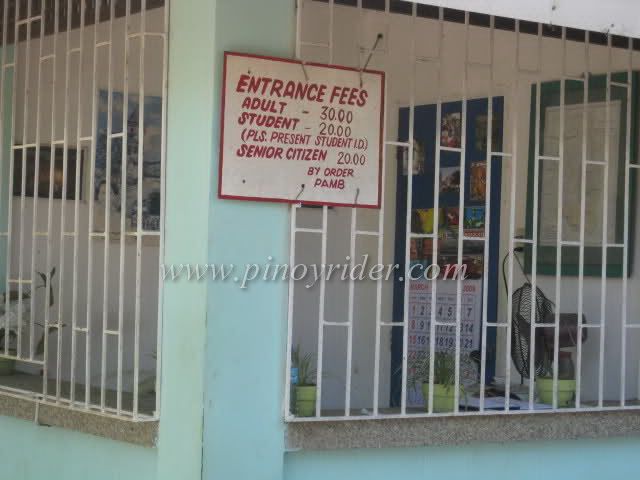 Being a National Park, it actually had a large land area, and wearing my riding gear made exploring the place so difficult, it being noon and all.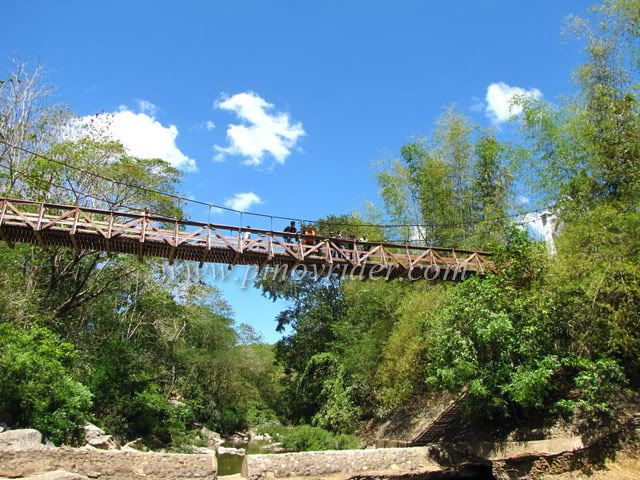 The long hanging bridge in Biak-na-Bato (with the group)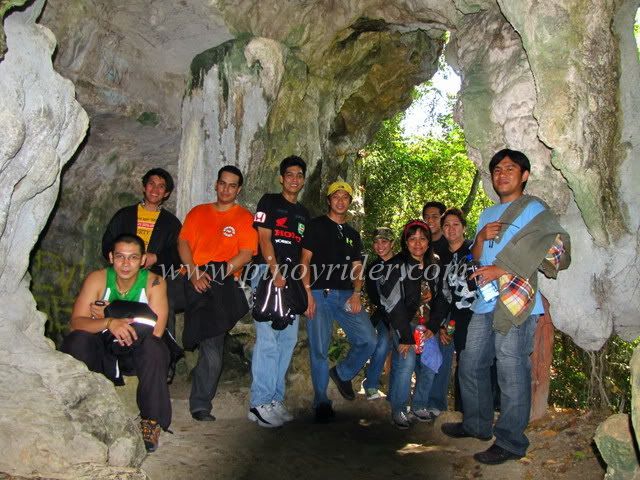 Robirob showing his skills.
Inside one of the caves.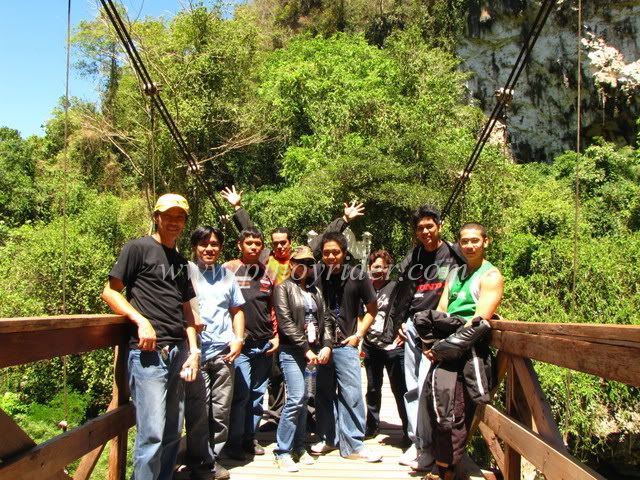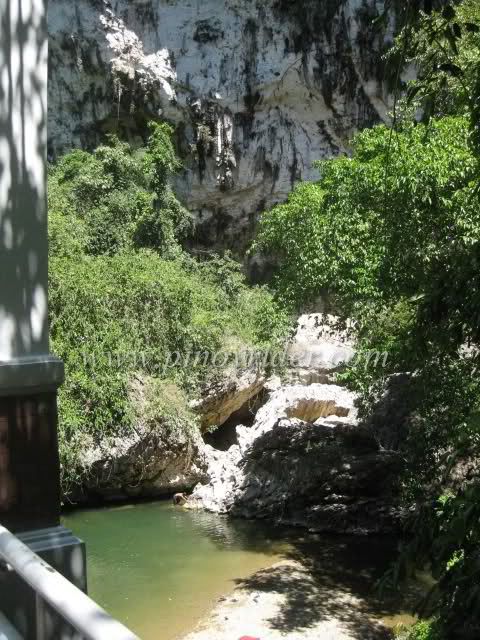 Truly a memorable place. Nature…
Next stop : Angat Dam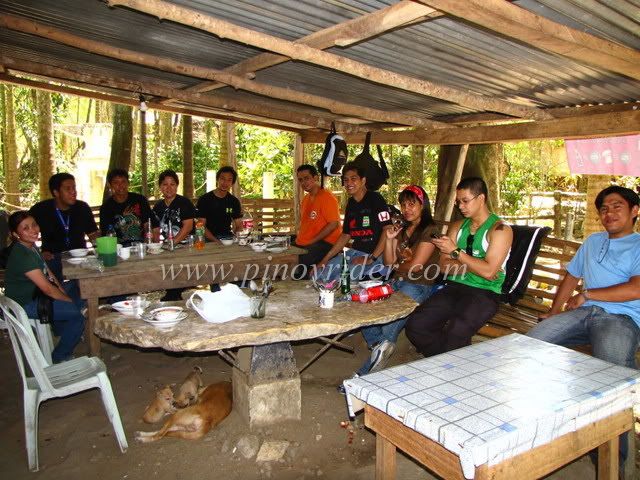 Before leaving, we had to make sure we had lunch since we were all exhausted from the heat and from the long walk (and climb) we had
Our official Photog – Jonjett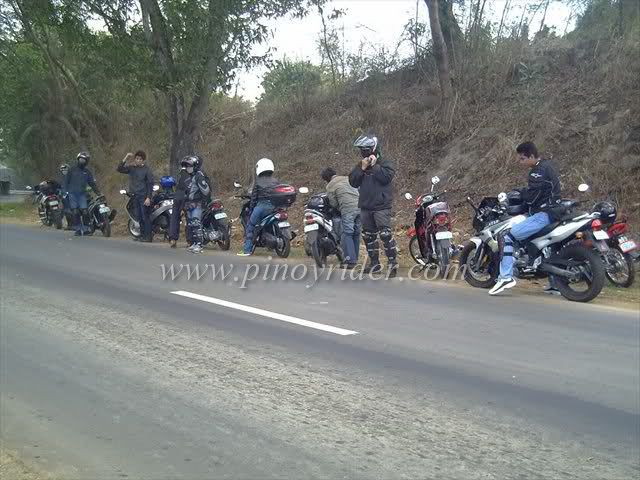 The group.
After a little bit of sightseeing, we decided to proceed to Hilltop in Norzagaray this time.
To get here, you would have to endure a lot of zigzags.
I actually had a good time going up. It is called Hilltop because, well, it's a hill top.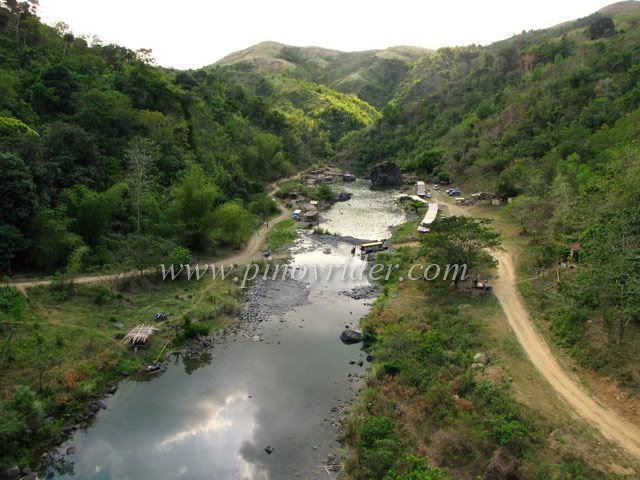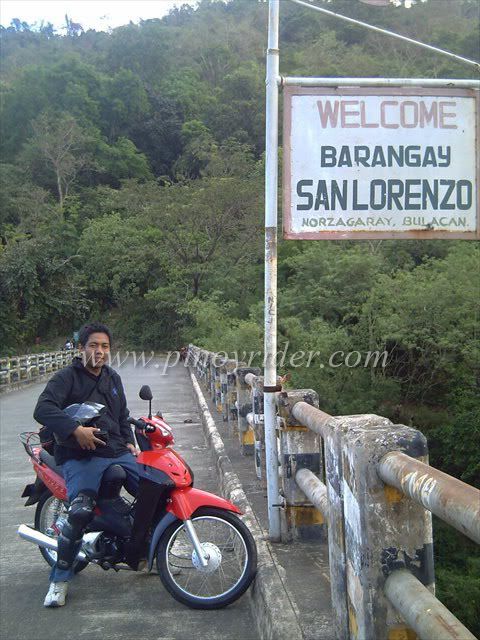 So long… maganda talaga sa Pilipinas.
*some photo credits to Jonjett, earth_rider, and shine*
6:00am > Left Monumento (9 riders+ 2 backrides)
8:00am > Breakfast at Jollibee Baliuag
10:30am > Arrived Biak Na Bato (San Miguel)
12:30pm > Lunch at Biak na Bato
1:45pm > Left Biak na Bato.. for Norzagaray Hilltop
Route : BiakNaBato>SanMiguel>SanIldefonso>Baliuag>
Bustos>Angat>Norzagaray>Hilltop
3:45pm > Arrived at Hilltop/Angat Dam
4:40pm > Left Hilltop
Route: Hilltop>Bigte>SanJoseDelMonte>SMFairview
5:20pm > Arrived at SM Fairview, went separate ways others
via Commonwealth, others via Quirino Hiway
Live Free…
– Erik Gatmaitan is the author of https://www.pinoyrider.com – Journeying the Philippines SOLO on a motorbike.
Follow his adventures on his website or through his Facebook page at http://www.facebook.com/PinoyRider